 LIMITED CUSTOM SLOTS & HONEYMOON IN NOV - DEC 2022
Aly is getting married & going on honeymoon in November! [18-29 Nov 2022]
Normal orders placed during this period will be sent out after 29th Nov🥳
Custom Artworks slots for Nov are FULL. Lead time for customs artworks in December will be 3 weeks. Please order early(:
If you have urgent requests
(within 1-2 weeks)
& Aly is able to take it up, our usual 20% expedited order surcharge will apply.
Thank you so much for your understanding!
Inspired by a season of reassurance and extravagant love, the Made For More Collection is a reminder to fix our eyes on Jesus, the author and perfecter of our faith (Heb 12:2)
Whatever our current trial or circumstance, there is more to the picture. You are MORE than your past, MORE than your limitations & you were made for MORE. You are all these things, not because you have it all together, but because He does.
He who lives in you, is greater than he who lives in the world. I pray that each item in this collection will remind you of that truth. That each of you will gain a greater awareness of ALL that our Heavenly Father has for us, and ALL we have, in Him.
Waterproof & Fadeproof! Take His word with you wherever you go (:
Bless yourself & your loved ones with these encouragements(:
WEDDINGS & CUSTOM ARTWORKS
Work with Aly directly to create Whimsical, One-of-a-kind & Unique to you only artworks(:
Suitable for weddings, gifting & even corp events!
Free Wallpapers in Alyletters Telegram Insiders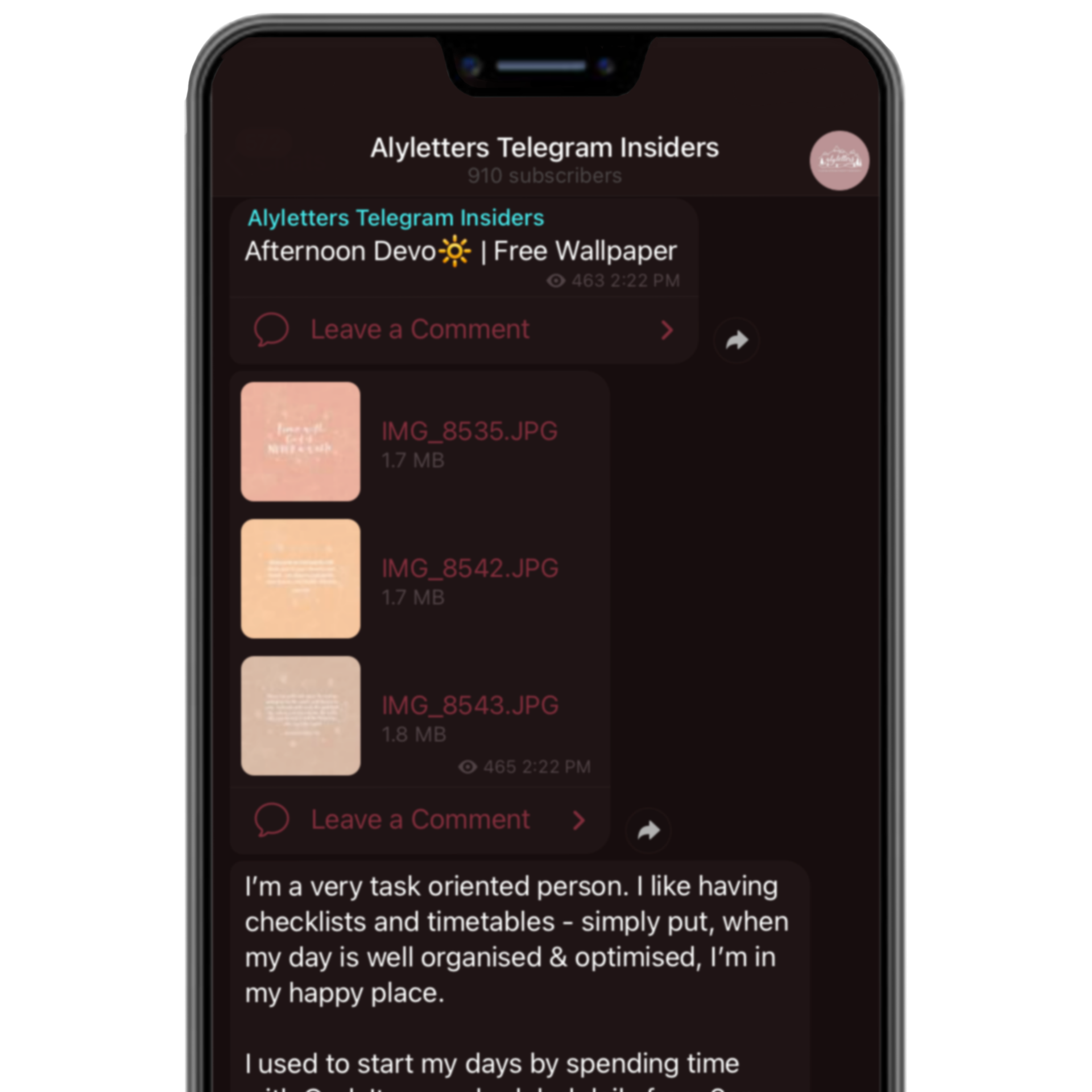 Download the artworks in this blog post as free wallpapers, when you join Aly's Telegram Insiders!
On top of getting direct access to all these wallpapers, you'll also receive brand updates & uplifting devotionals , hot off the press✨
Alyletters The Podcast aims to empower christian youths, young adults and creatives to gain clarity & purpose in faith, work & life.
Fueled by His word, directed by the Holy Spirit & refined by personal experiences, this Podcast equips you with battle plans to navigate through daily struggles, confusing circumstances & heartbreaks.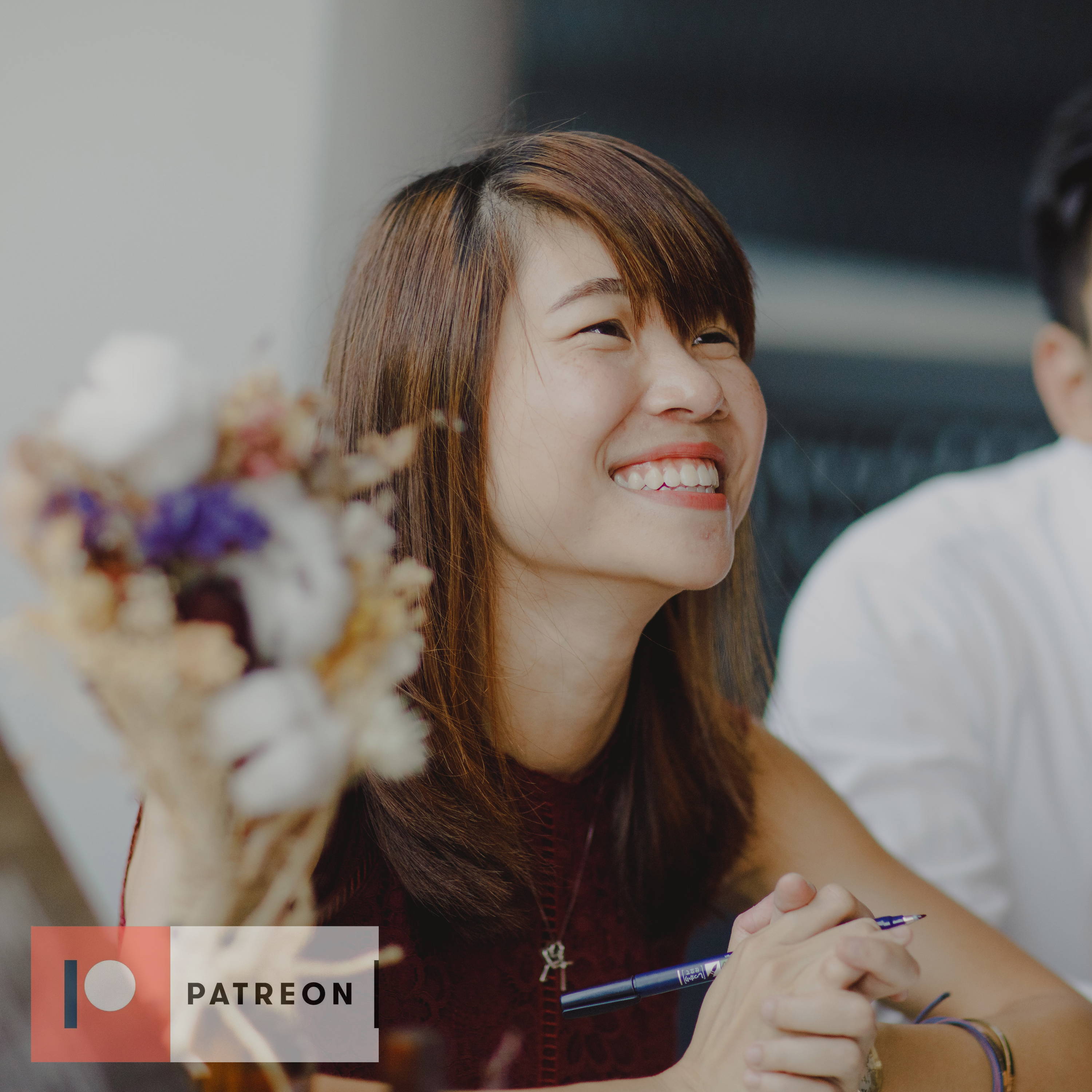 Alyletters is my labour of love to empower and encourage you & your loved ones to live each day with purpose. My hope is to partner with you to bless your loved ones & spread the good news of Jesus to the world.
Your contribution here on Patreon directly helps me to continue creating & impacting lives for His Kingdom's Cause🔆 Thank you for sowing into this ministry & the many others He intends to impact with it!
ALYLETTERS - WHAT DO WE DO?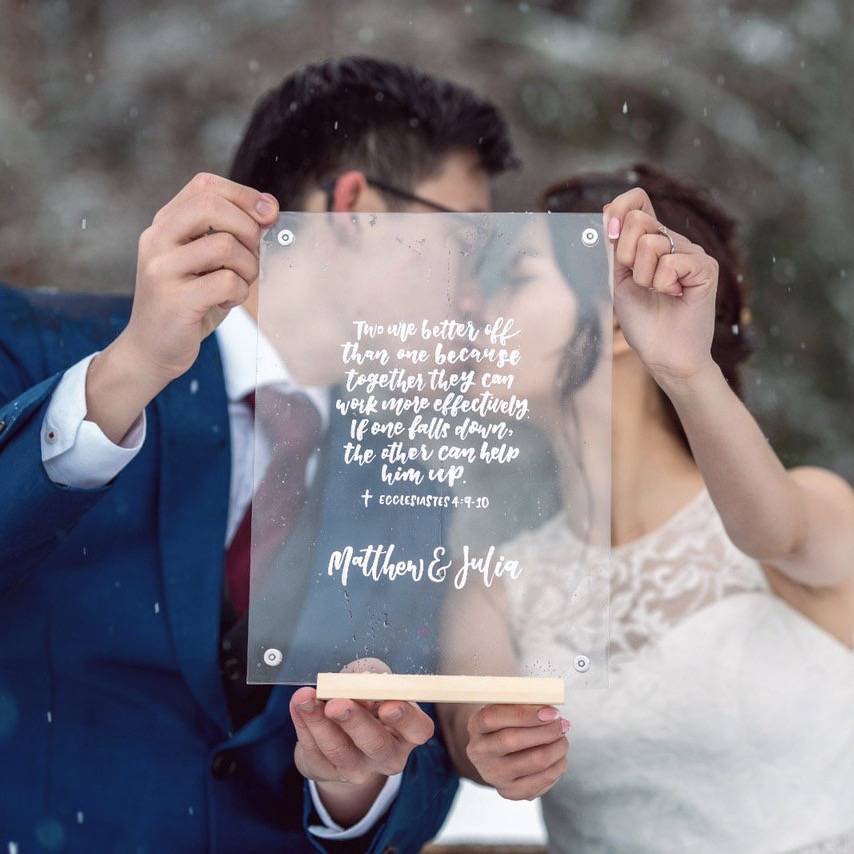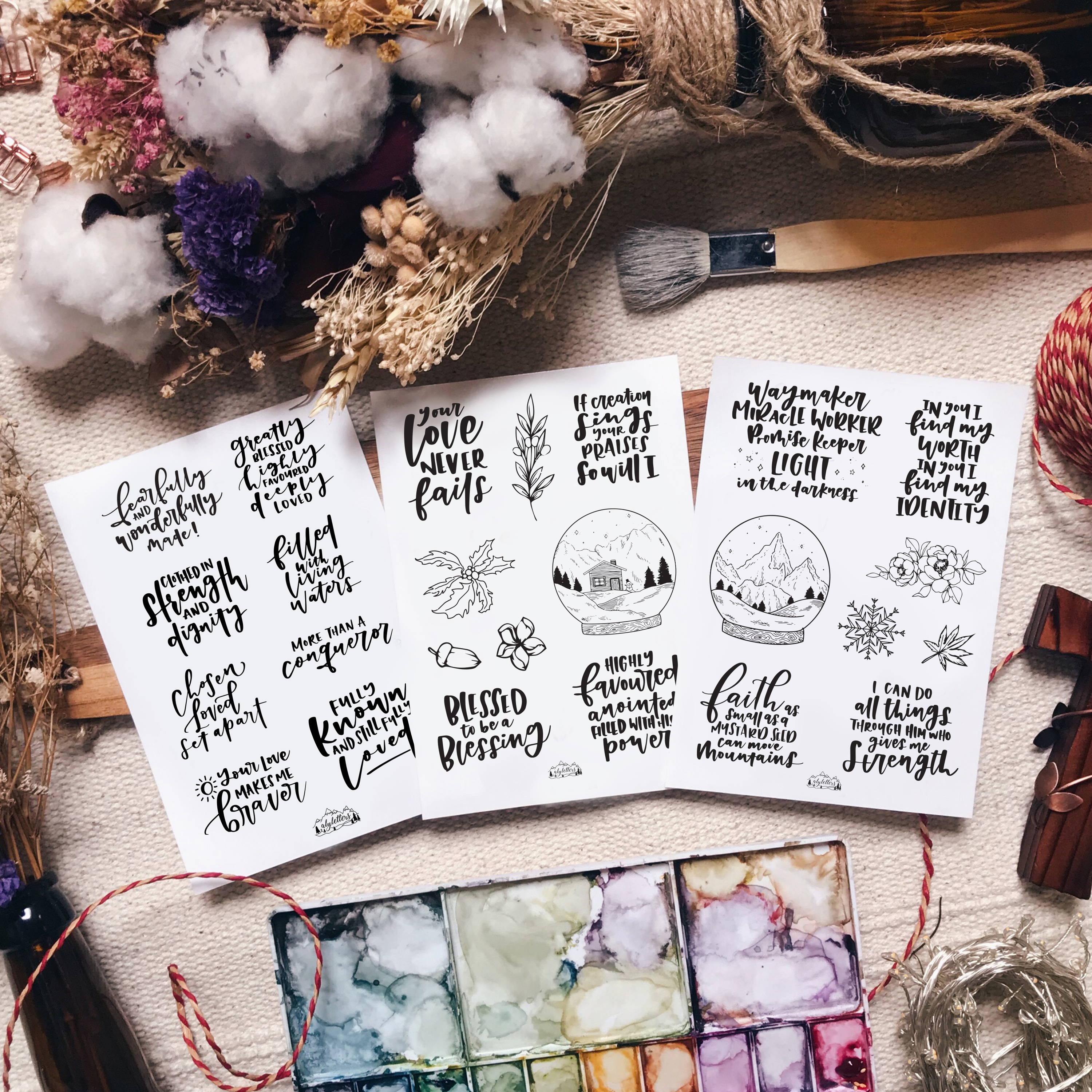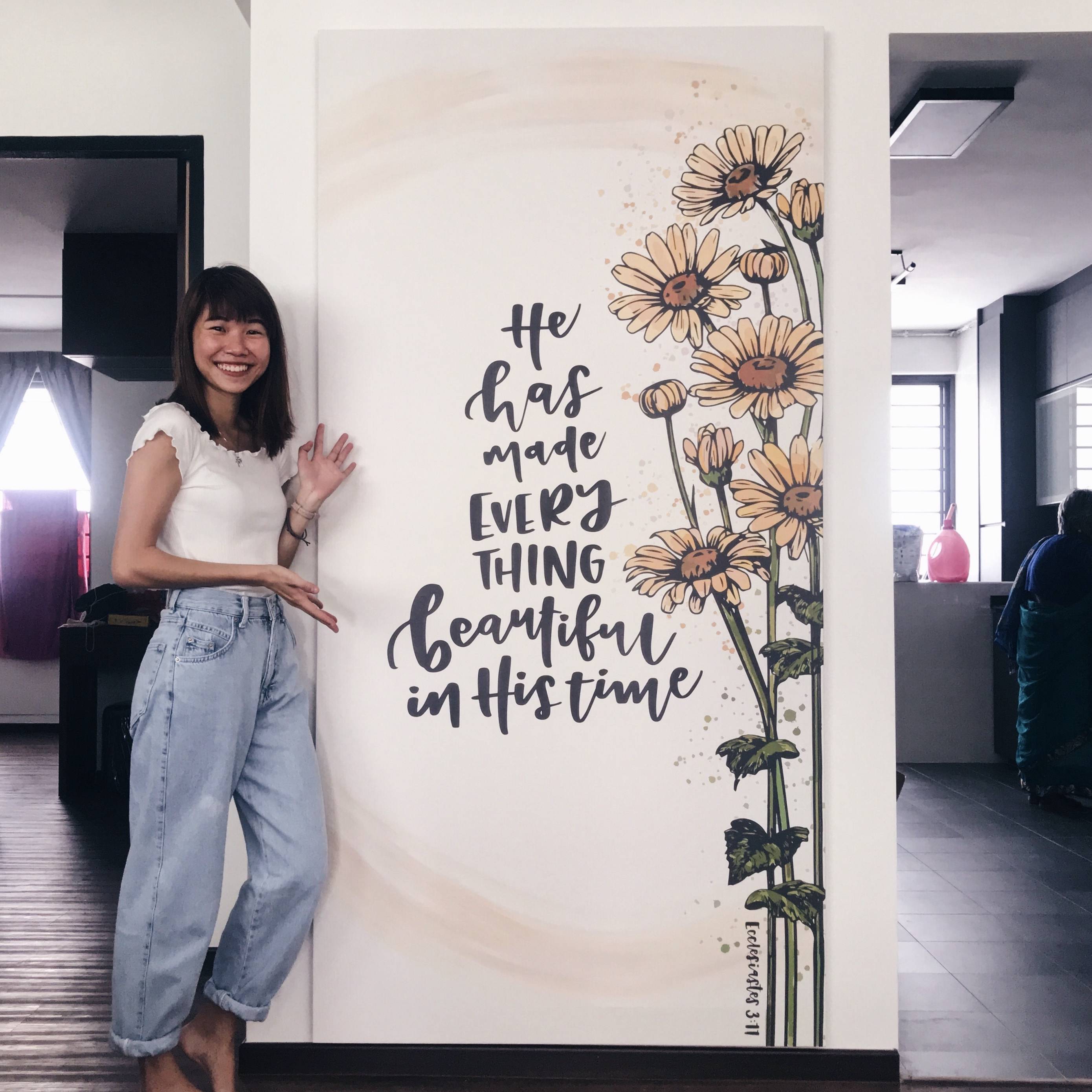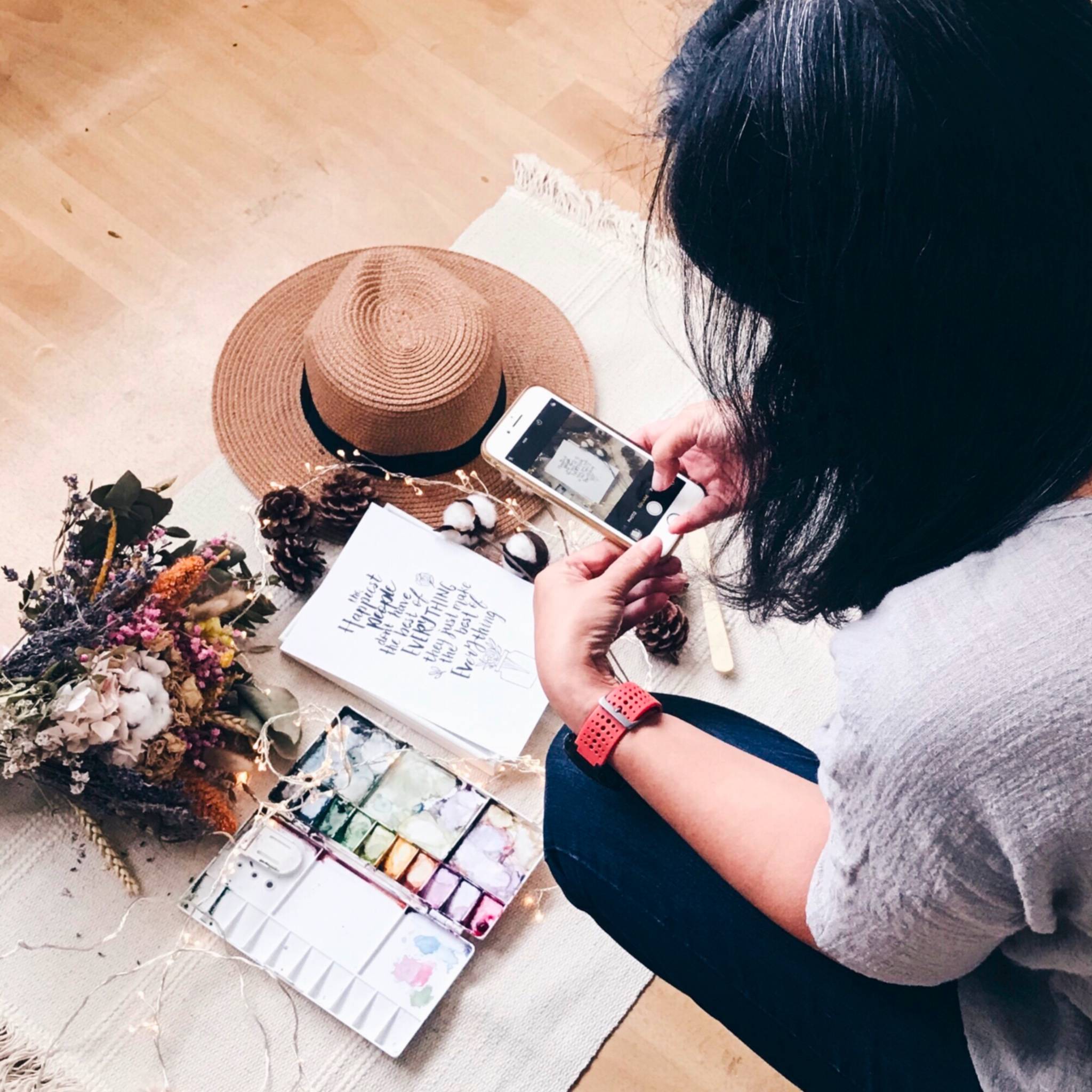 Alyletters has also helped provide many custom solutions to both private & corporate clients. Be it creating unique gifts catered to loved ones, designing bespoke artworks for homes & curating sets of uplifting stationery , Aly's creations have always been cherished by their recipients.
She has had the privilege to hold Brushlettering Workshops for marketing events & corporate trainings with many local and international partners. Satisfied clients included popular french cosmetics brand - Laura Mercier, leading Japanese beauty brand - Kose & Decorte, as well as engineering service providers - Rockwell Automation.
Alyletters' unique live & spot calligraphy services have also helped to bring a personalized and intimate experience to customers of premium fashion brands - Club21, Topshop & Topman, as well as luxury lifestyle magazine - Prestige Singapore.
Learn Brushlettering with Aly 🔆
FREE SHIPPING in SG above $85
Just a DM away on Instagram
All items purchased are name-customisable for loved ones!