✩ SHOP & get rewarded
✩ EArn points with every dollar spent
✩ Unlock discounts with referRals & reviews
Dear friend, Thank you for being here! It means the world that you have chosen us to be a part of your gifting(: As our way of saying thank you, we hope our rewards program will be able to bless you too, as you bless others!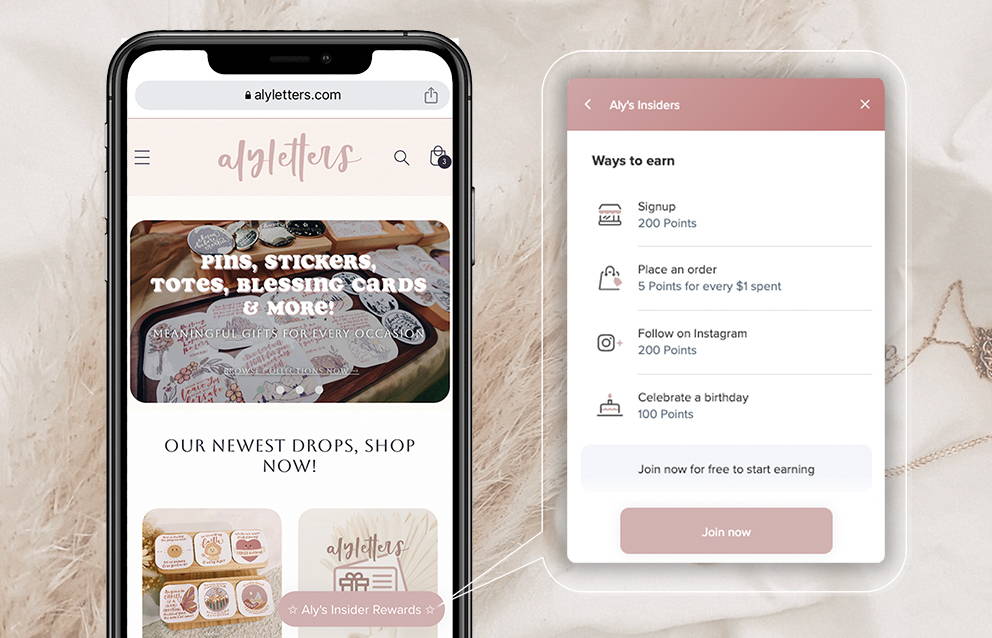 In Aly's Insiders, you'll unlock many exciting benefits and rewards:
1. 200 welcome points when you sign up as an insider
2. 5 points with every dollar spent
3. 200 points when you follow @alyletters on Instagram
4. 100 points during your birthday month!
5. Refer a New friend & you both get $8OFF your next order! (min spend $50)
6. $1OFF for every photo review you leave! (min spend $10)
Thank you for your continued support, we hope these rewards can bless you as you bless others(:
After accruing enough points, you can redeem them in a myriad of ways:
1. Get $1 off for every 100 points!
2. There are no limits in points redemption (eg $10OFF with 1000 Points!)
3. Get Free Shipping with every 400 points
4. Get $1 OFF every order with min spend $10 (photo review coupon)
* Redeem points from icon the at bottom right of your screen(:
* Only one coupon can be used per order