Weddings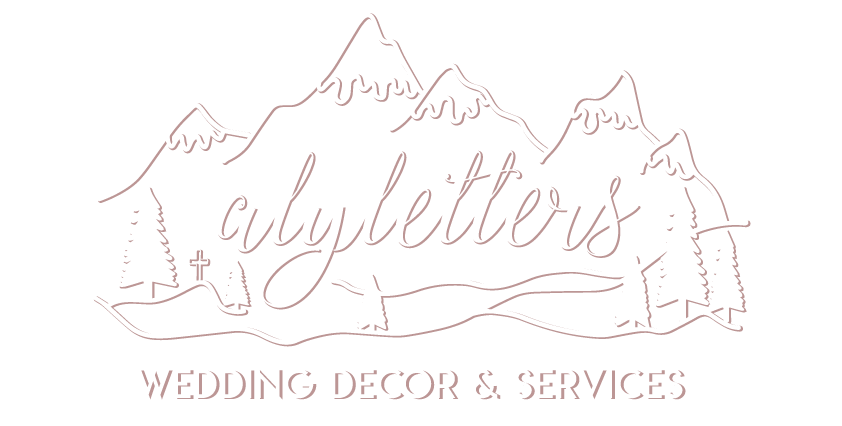 lovingly handcrafted, 
bespoke decor & services
Whimsical, Meticulous & heartfelt, Aly's wedding decor & services have left a lasting impression on both couples & guests alike. With a reputation for being attentive, invested & having a keen eye for aesthetics, she has partnered with many individuals & couples to bring their ideas to life. Spending 5 years to perfect her craft, she is able to deliver unique & quality artworks catered to your needs. Her passion towards making your special day exclusive, personalized & memorable overflows in all the work she does.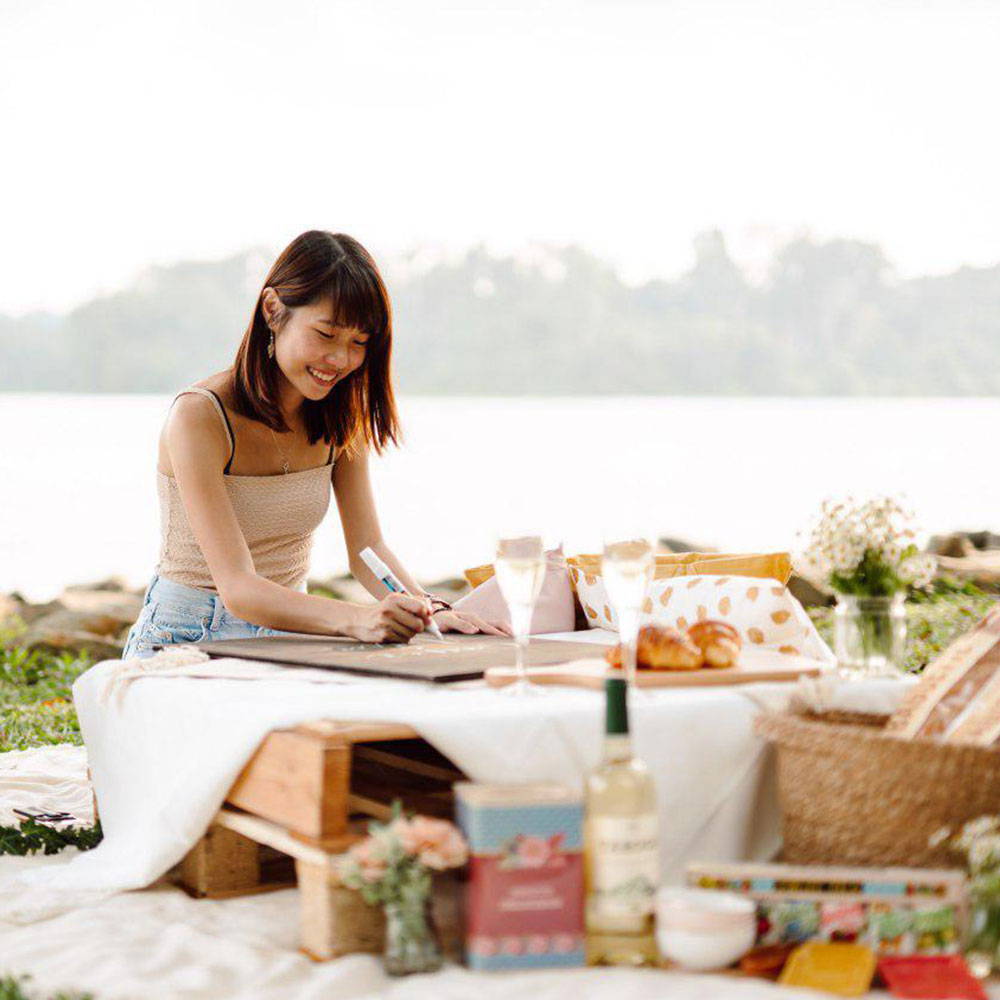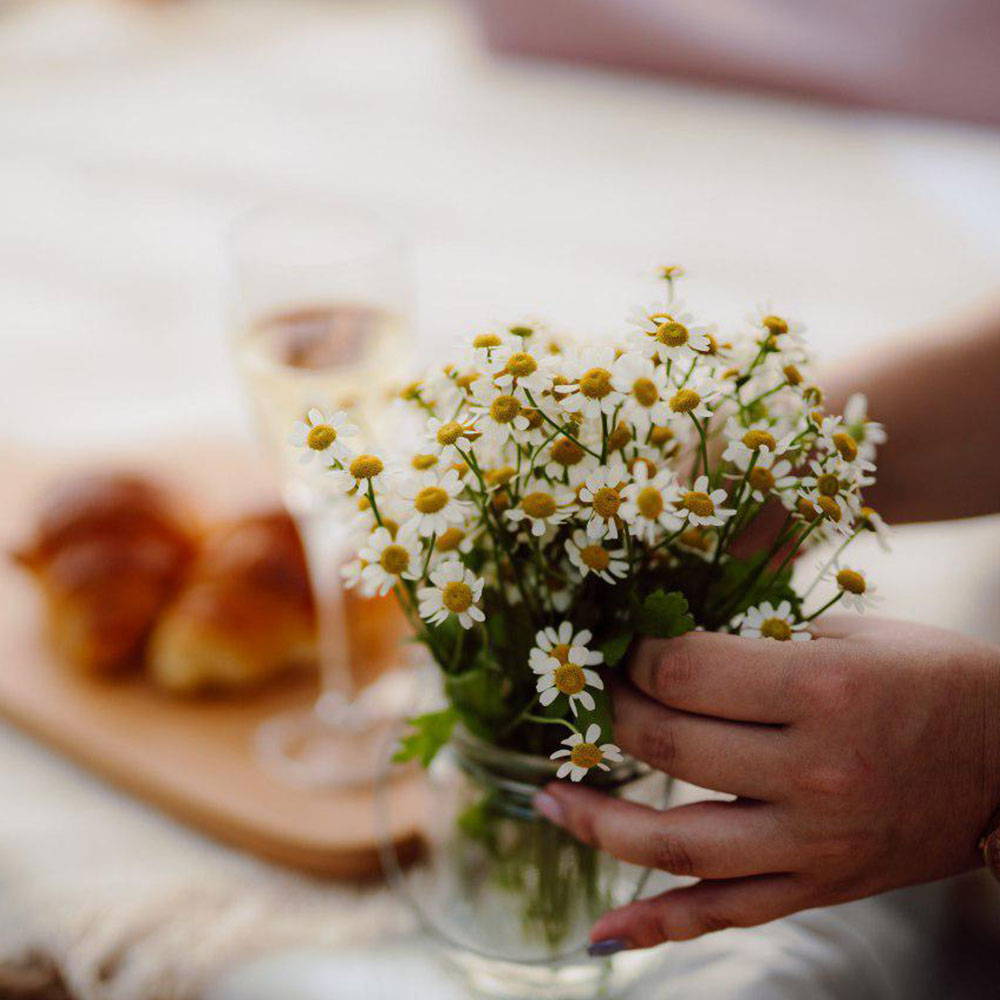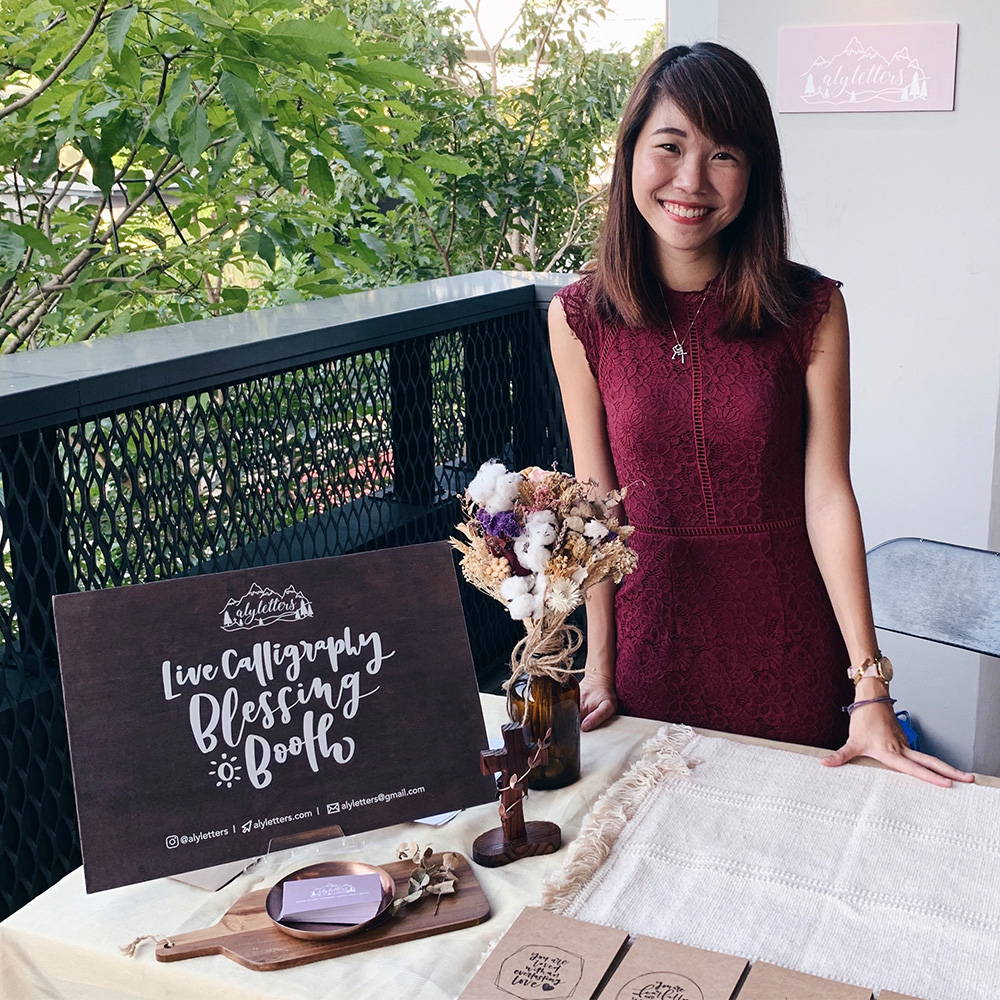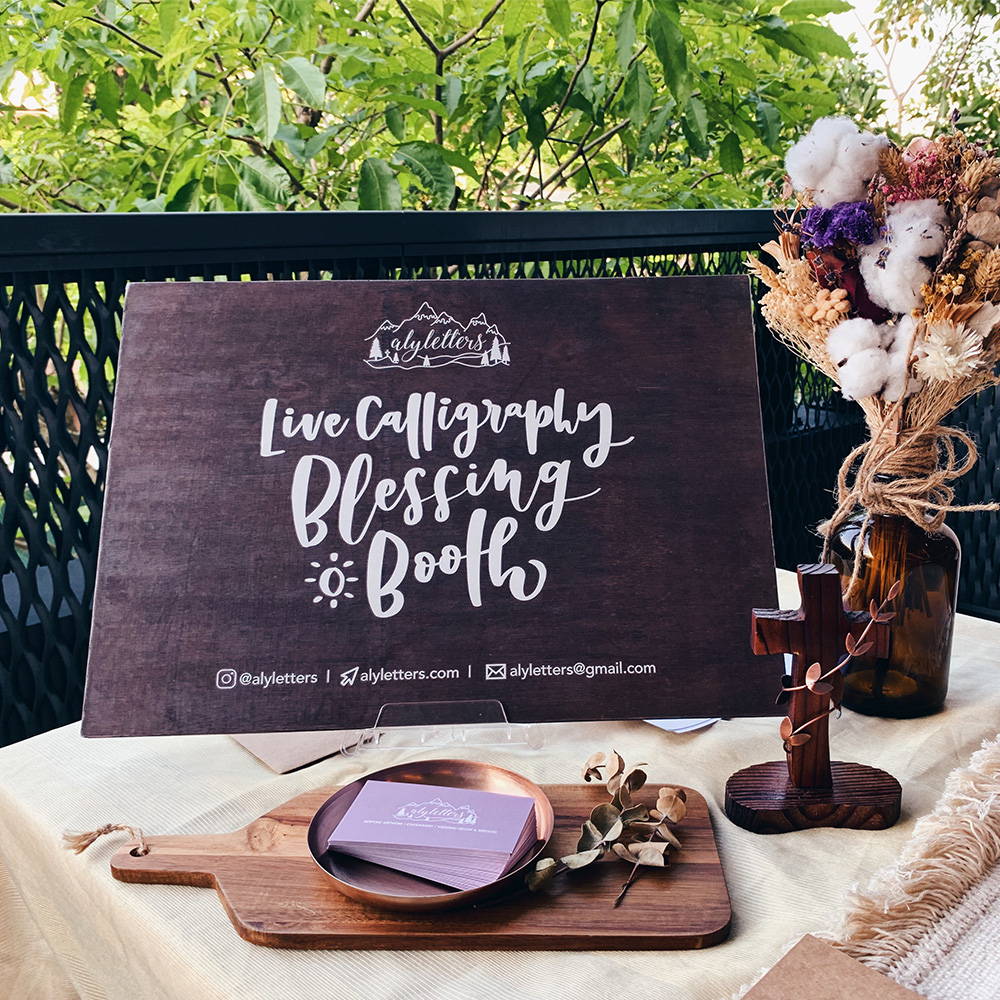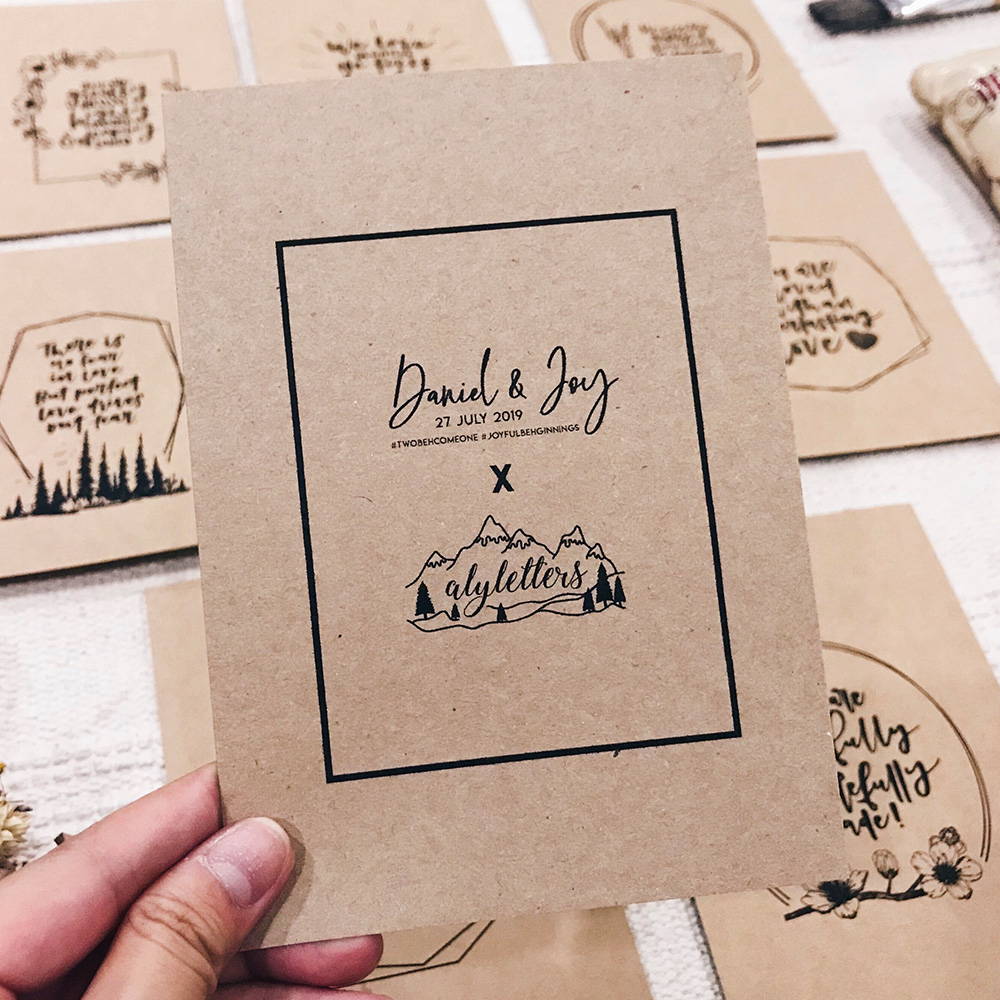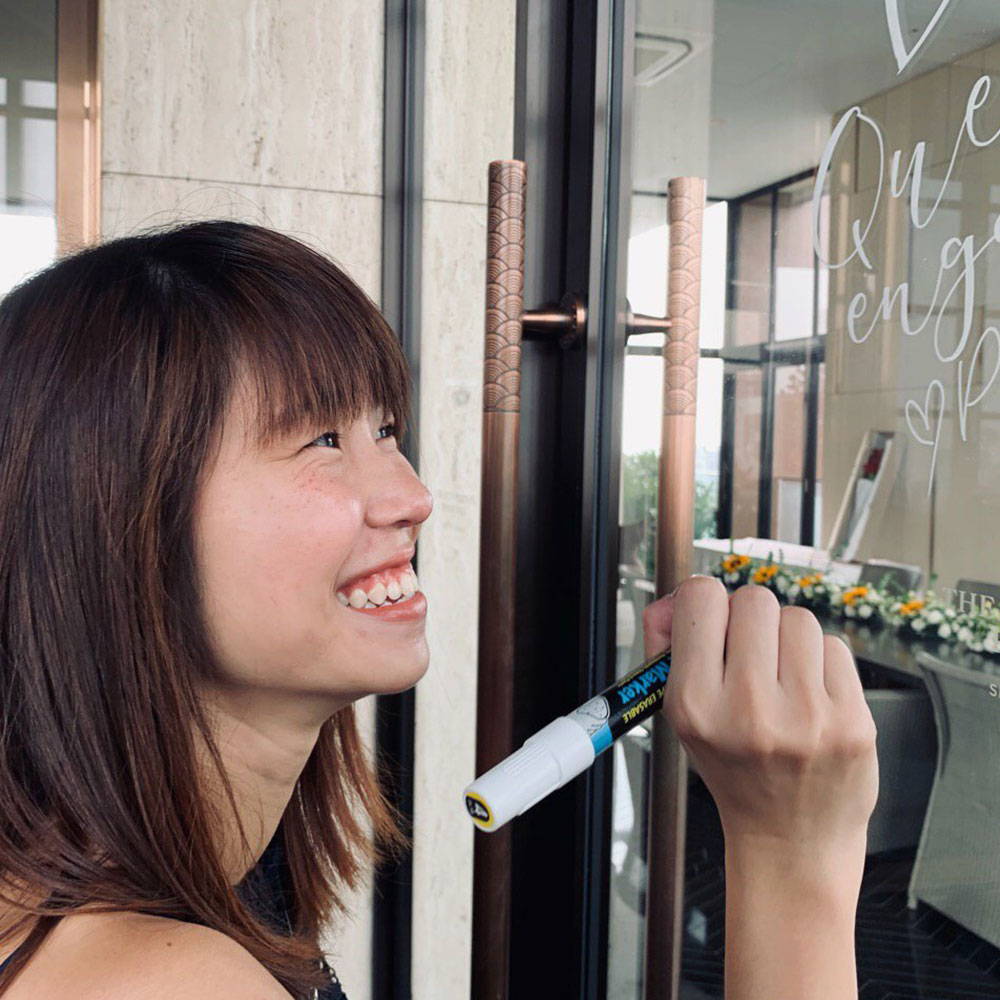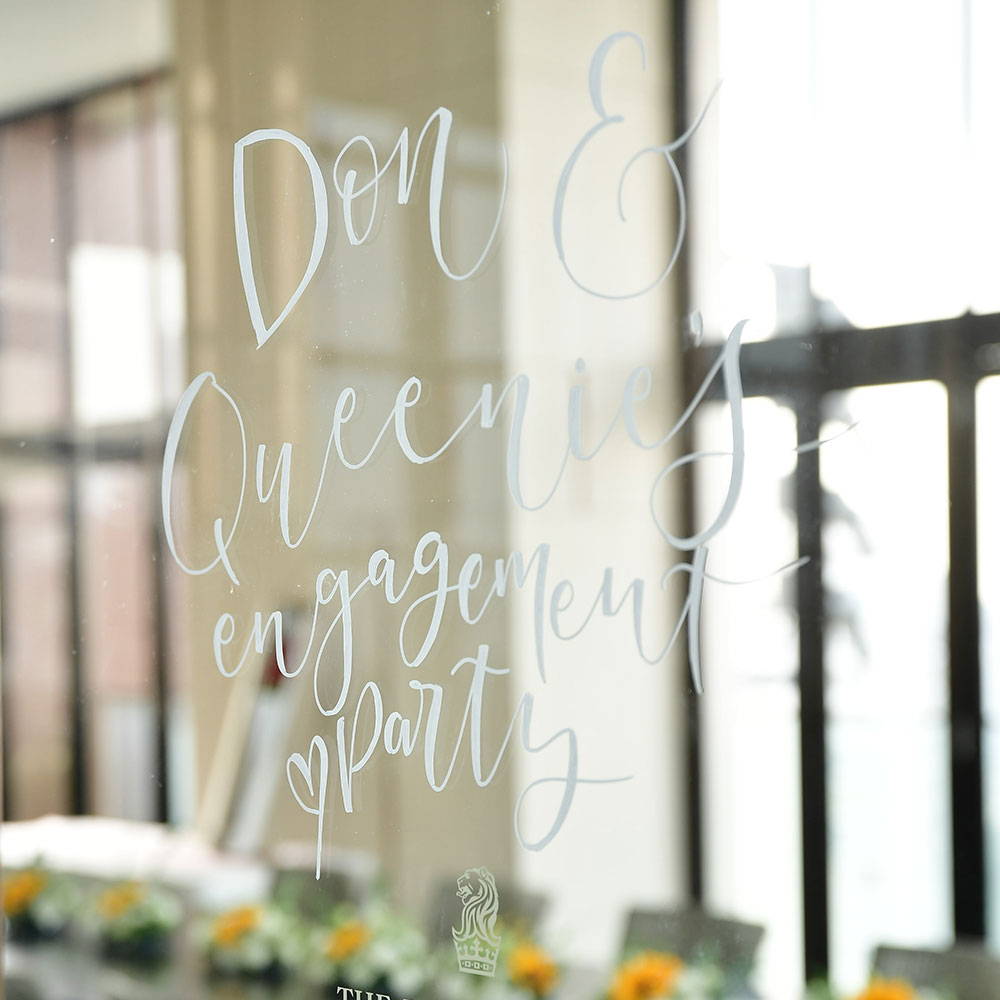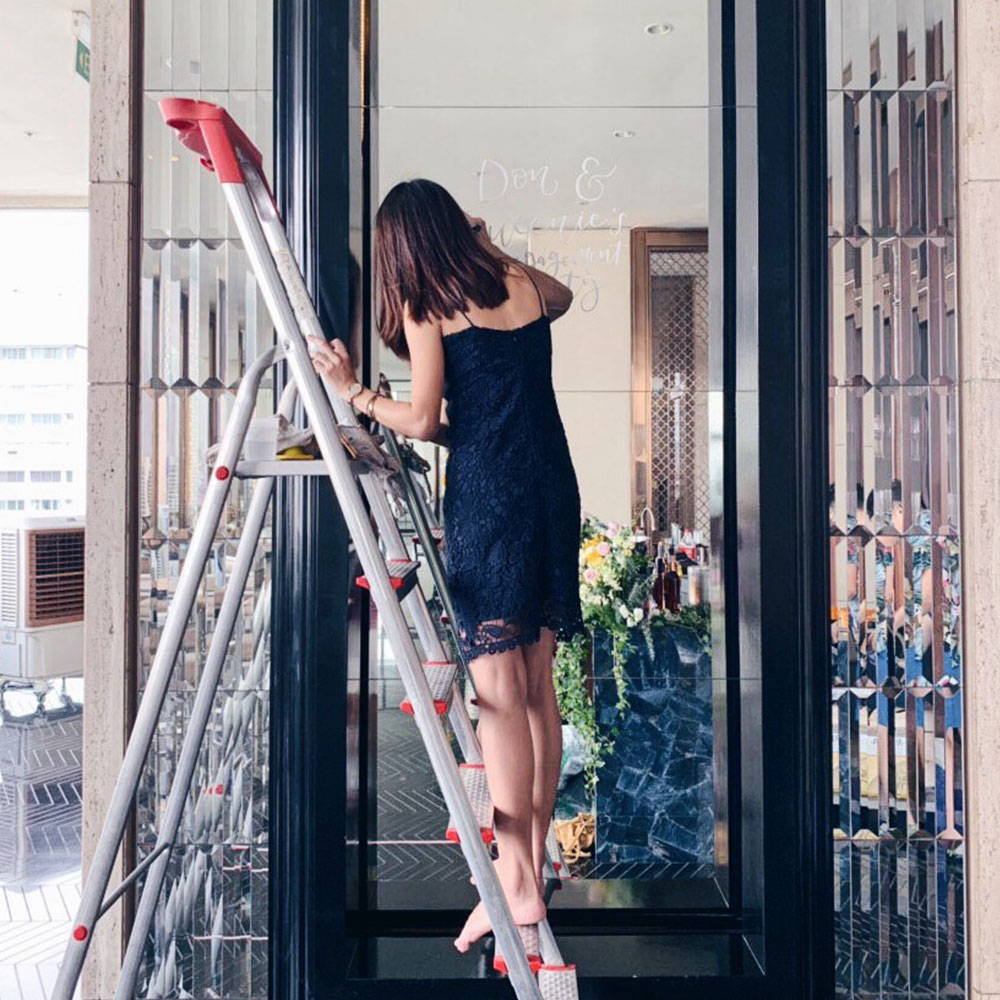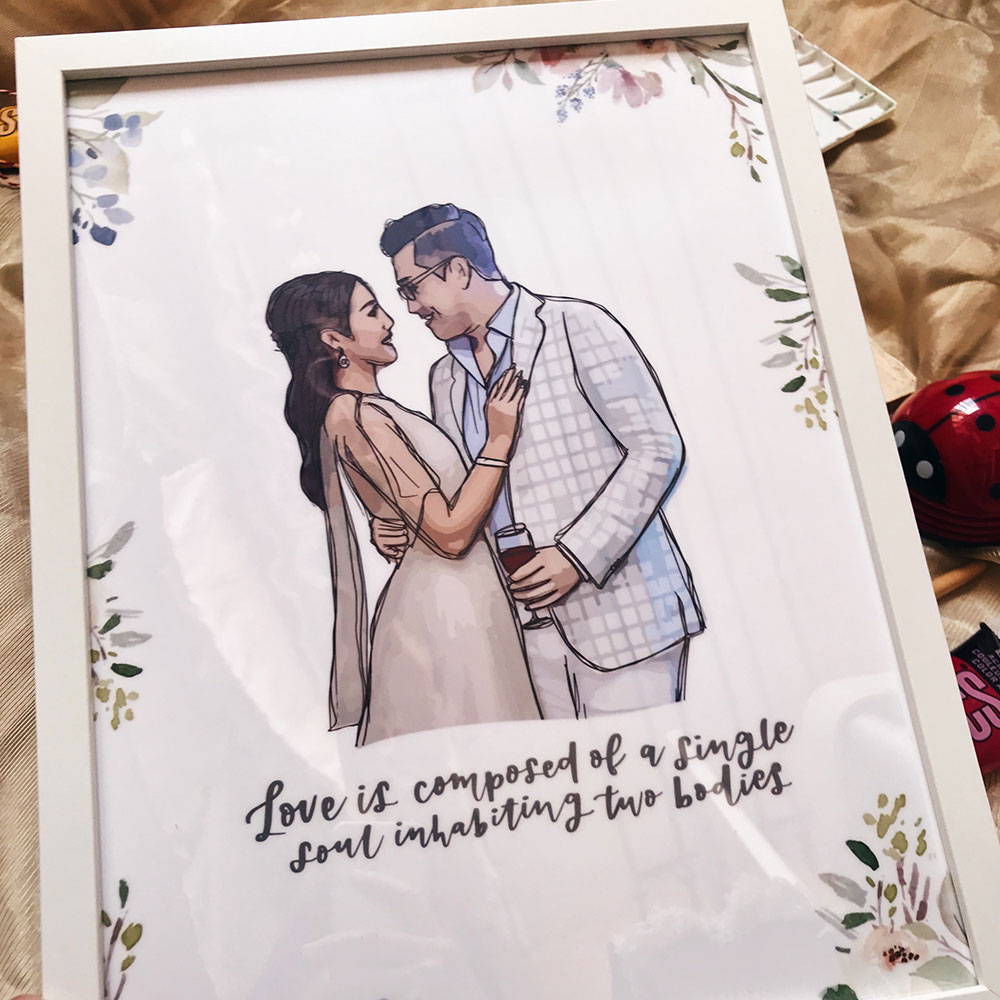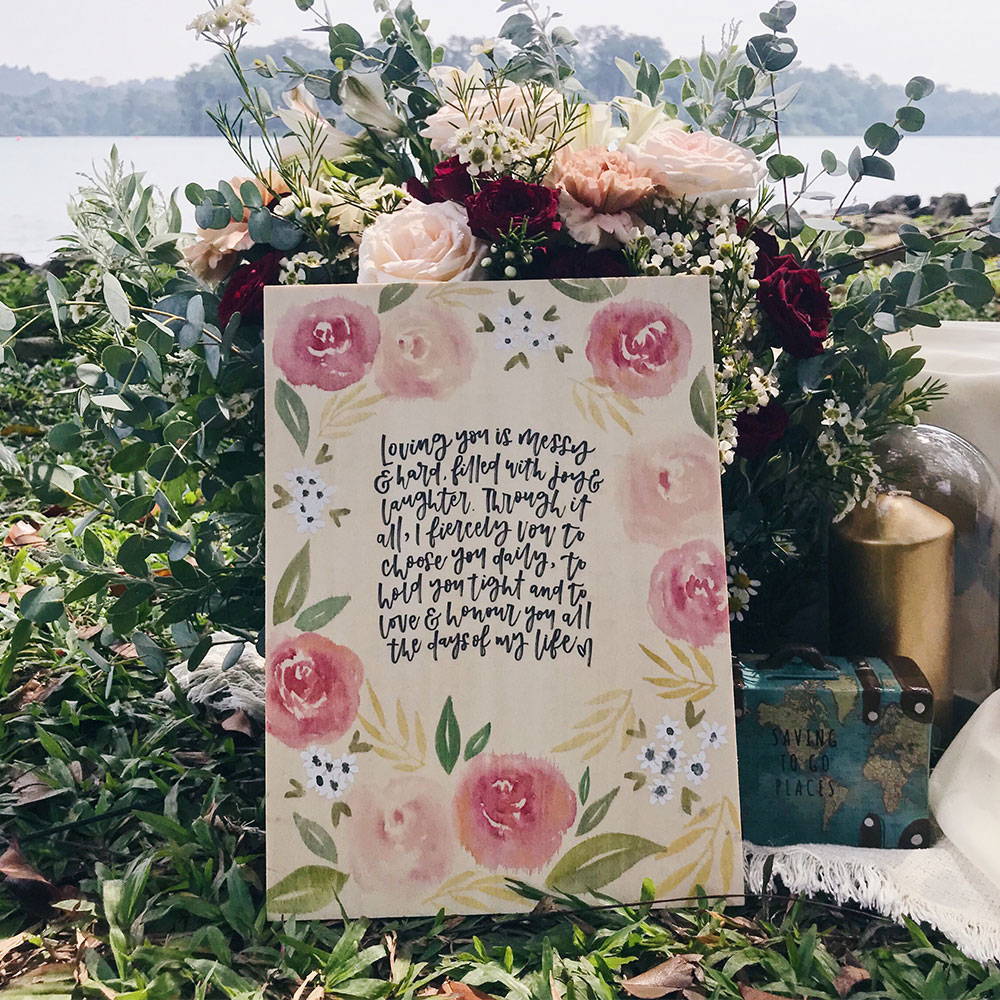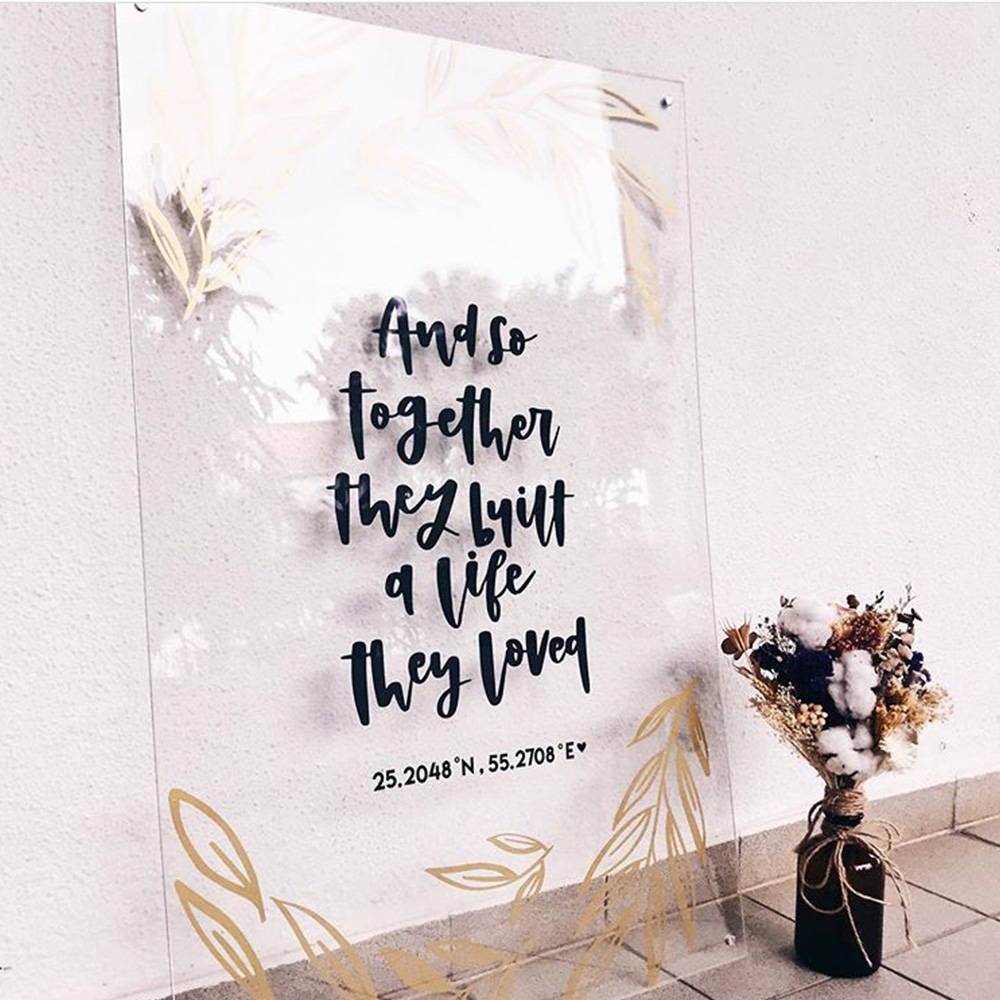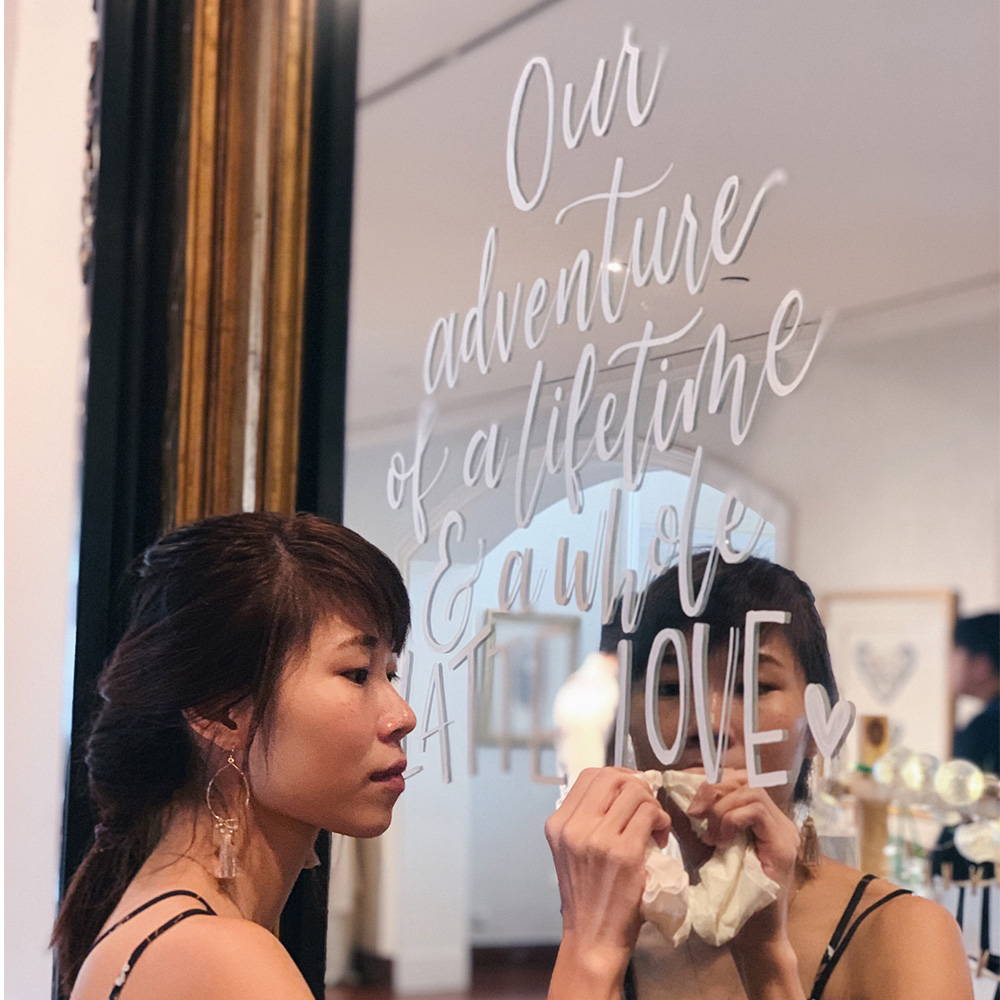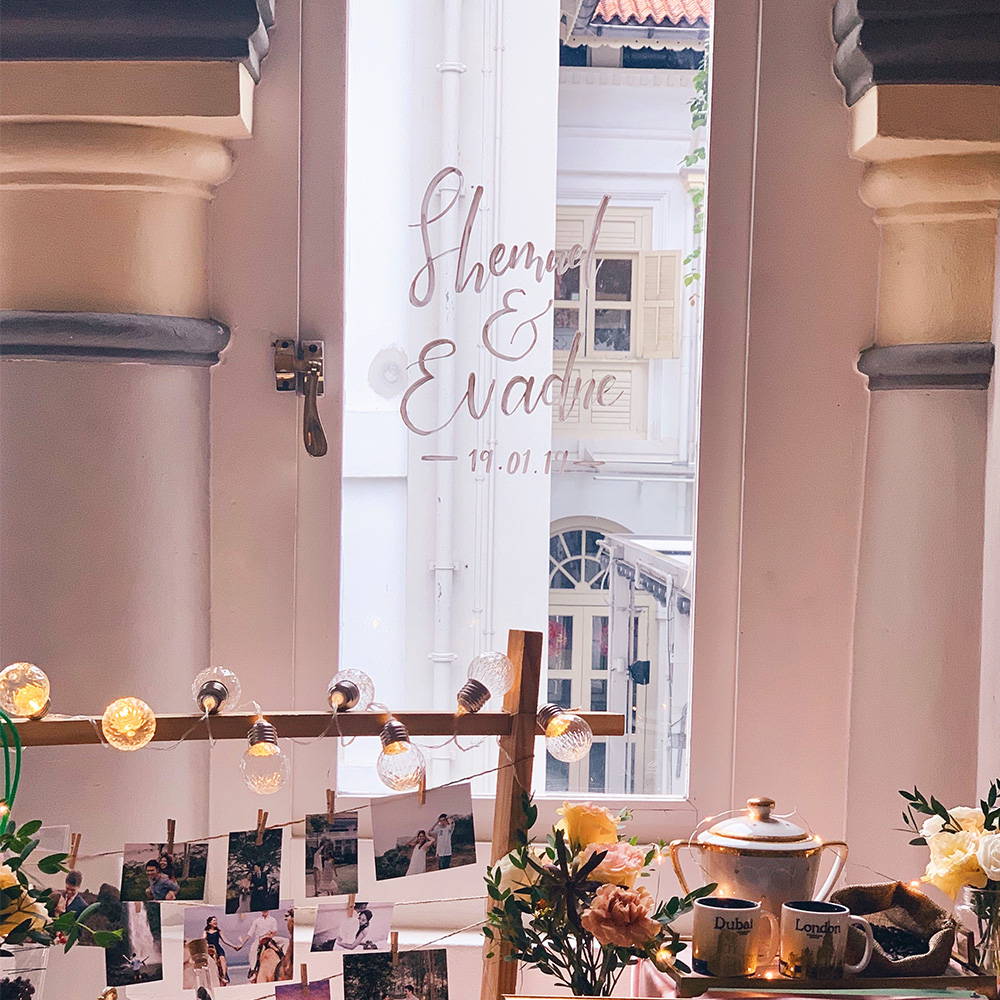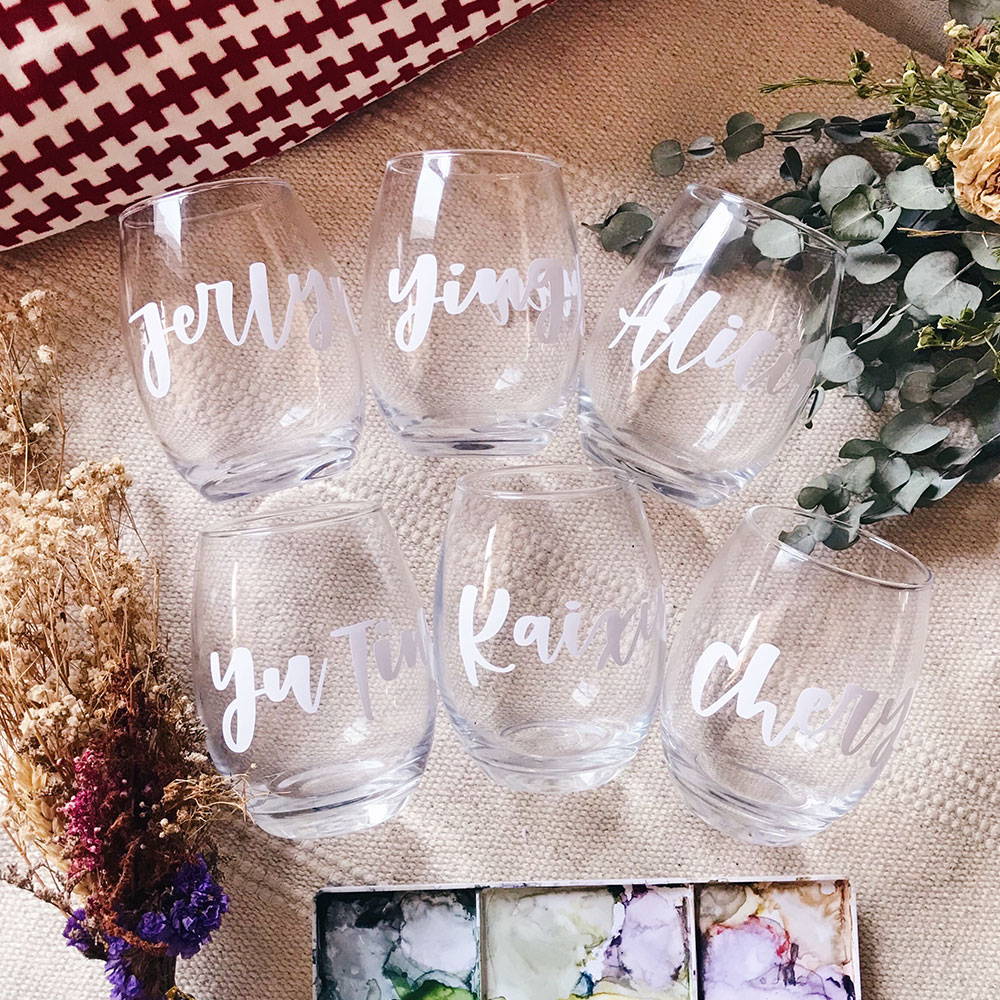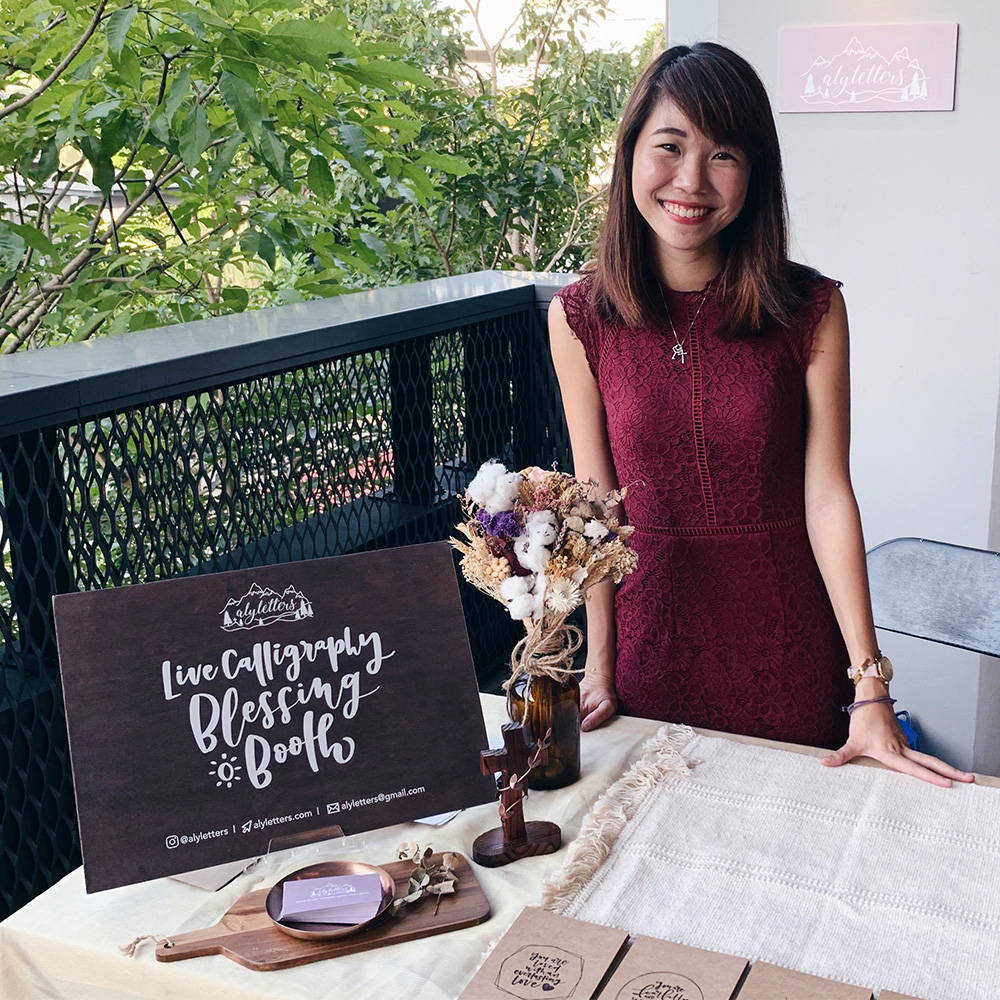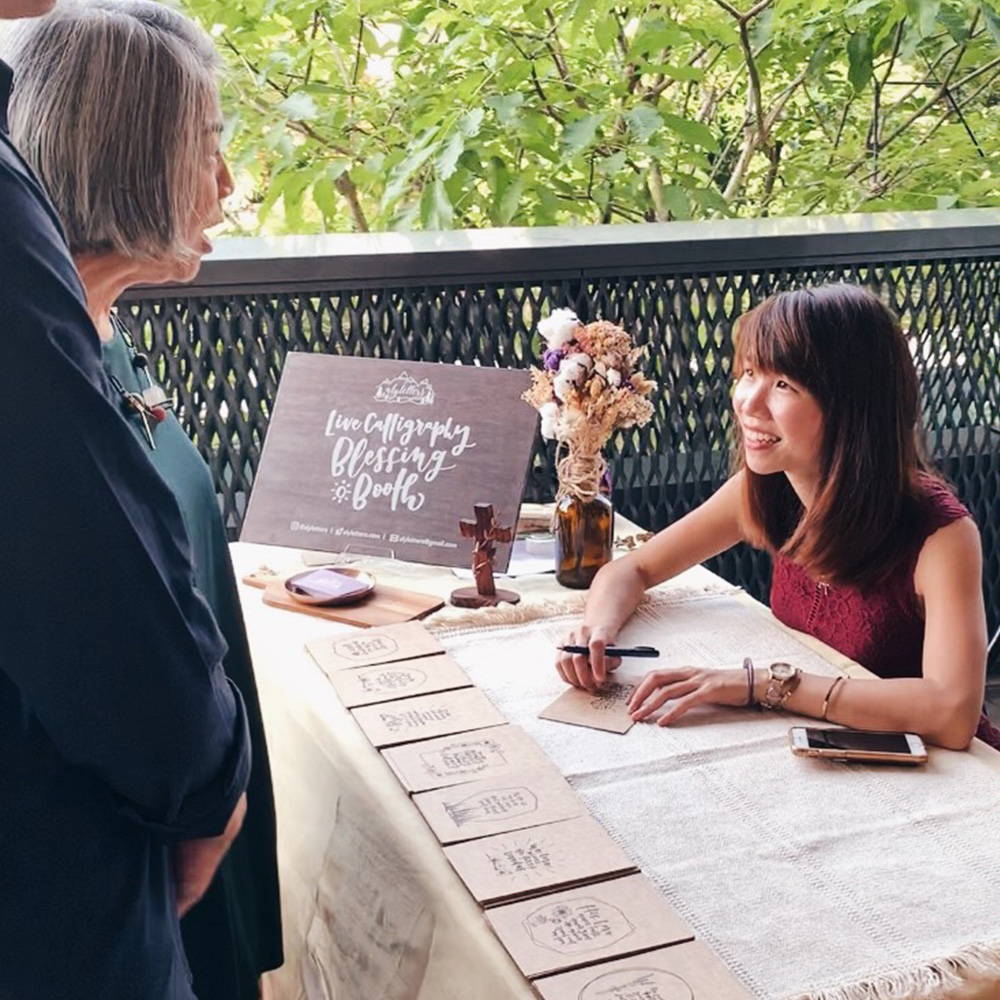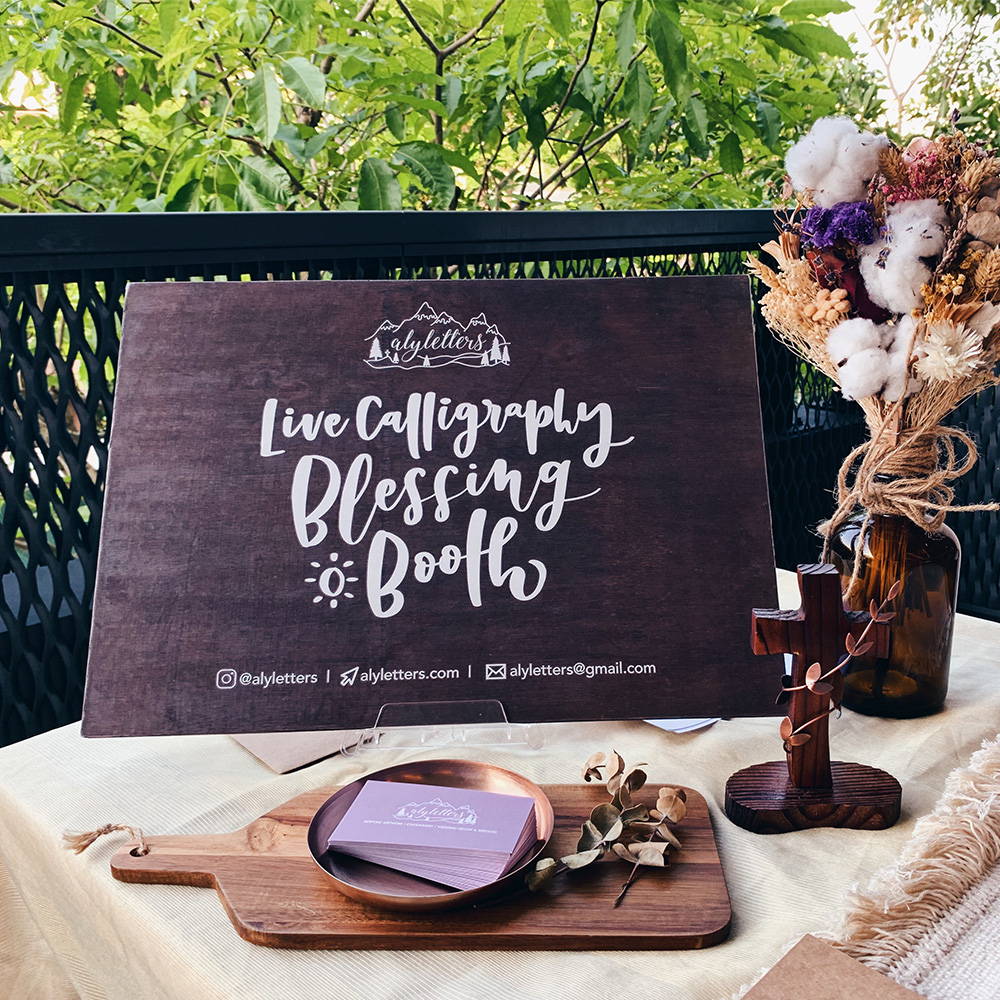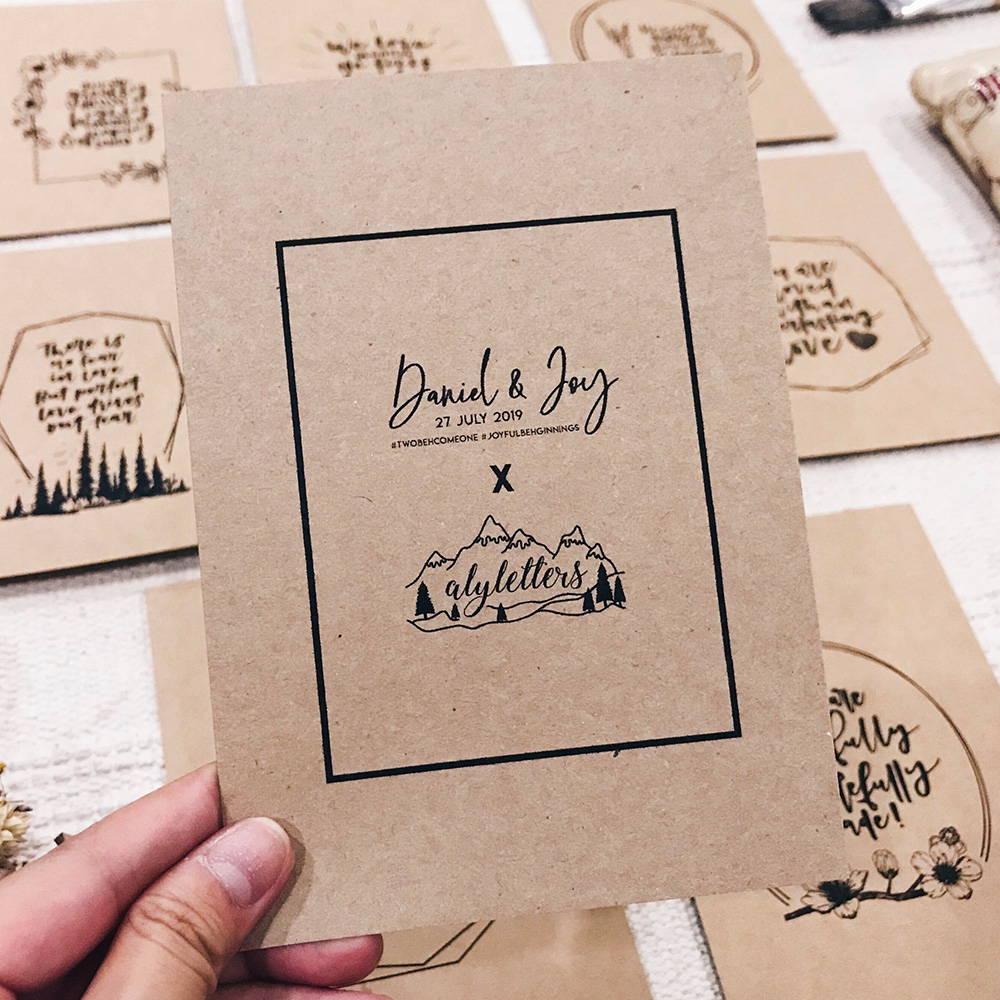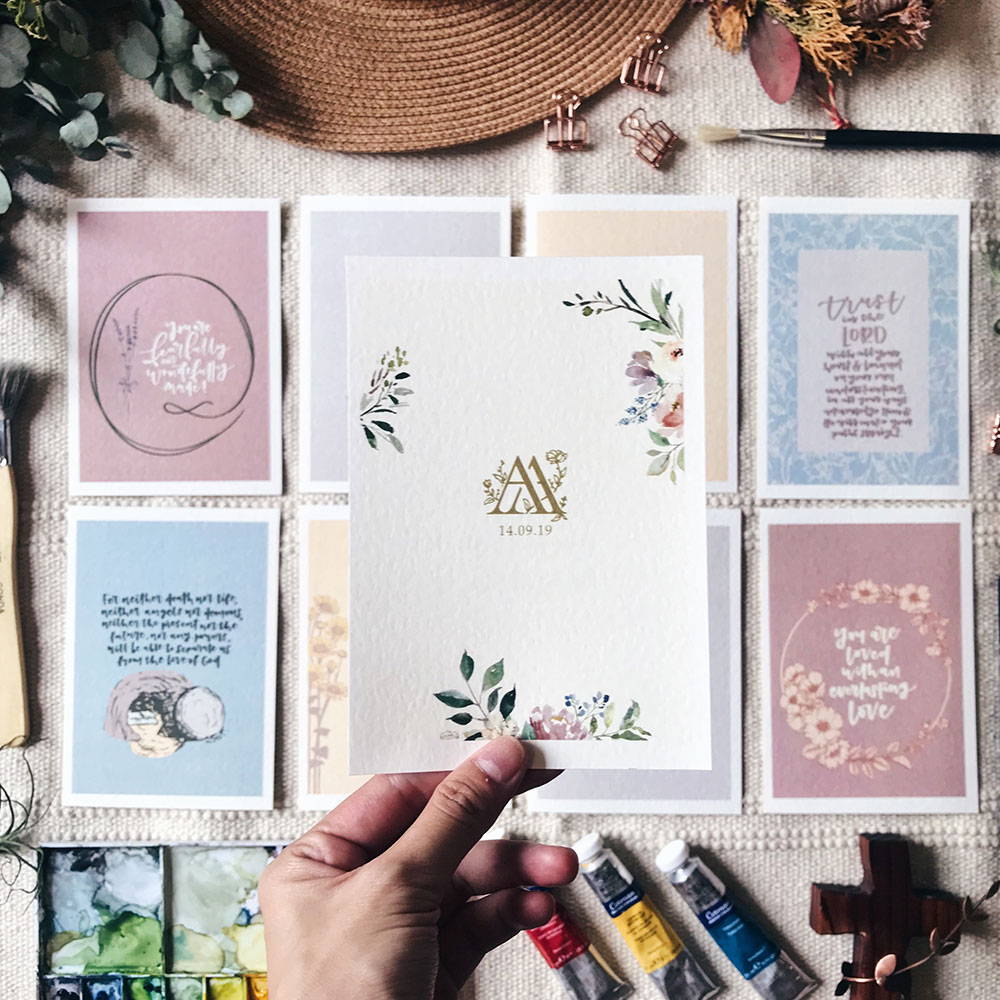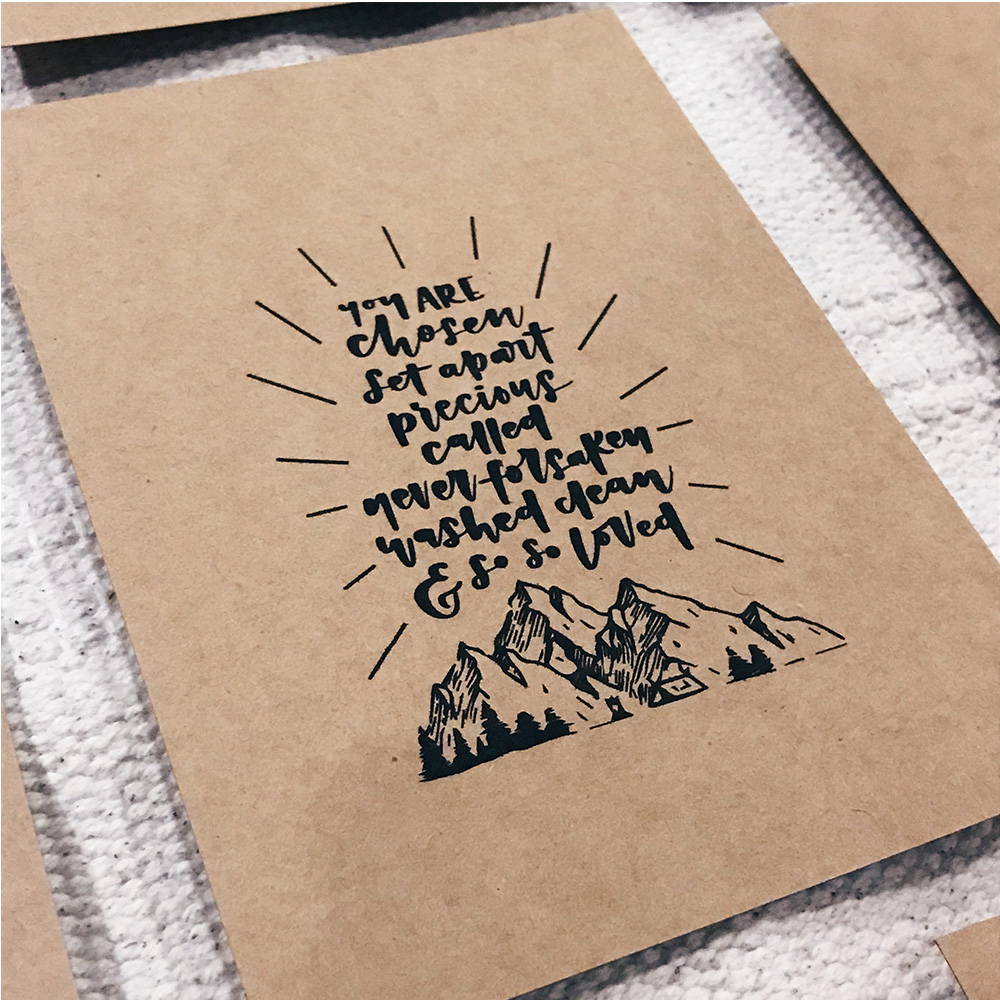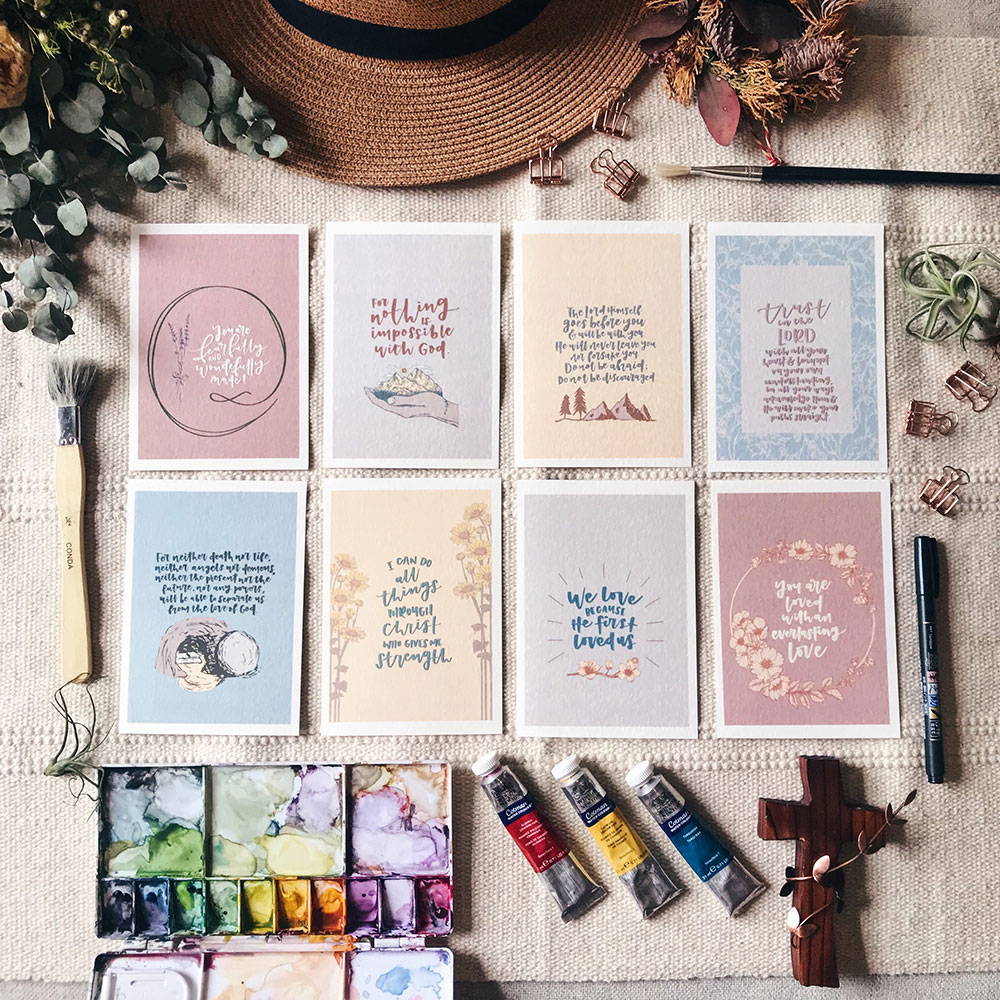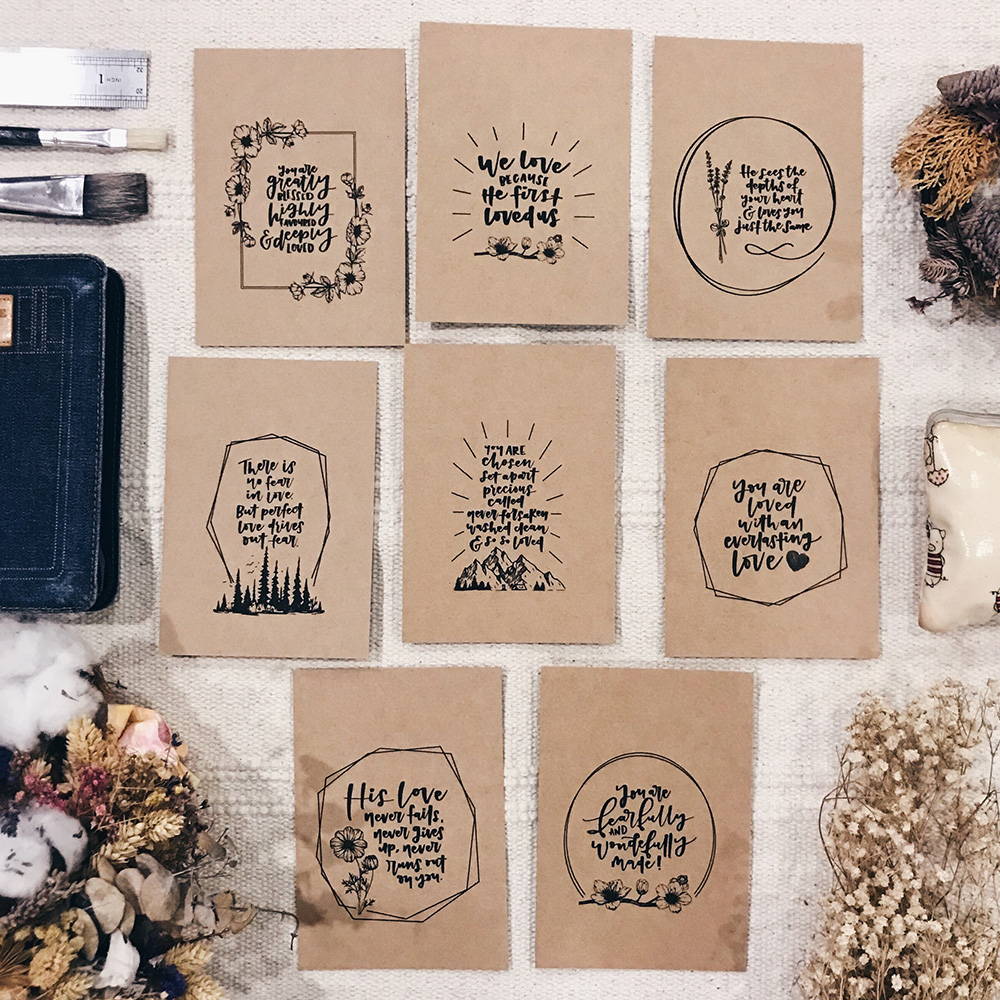 Live Calligraphy Blessing Booth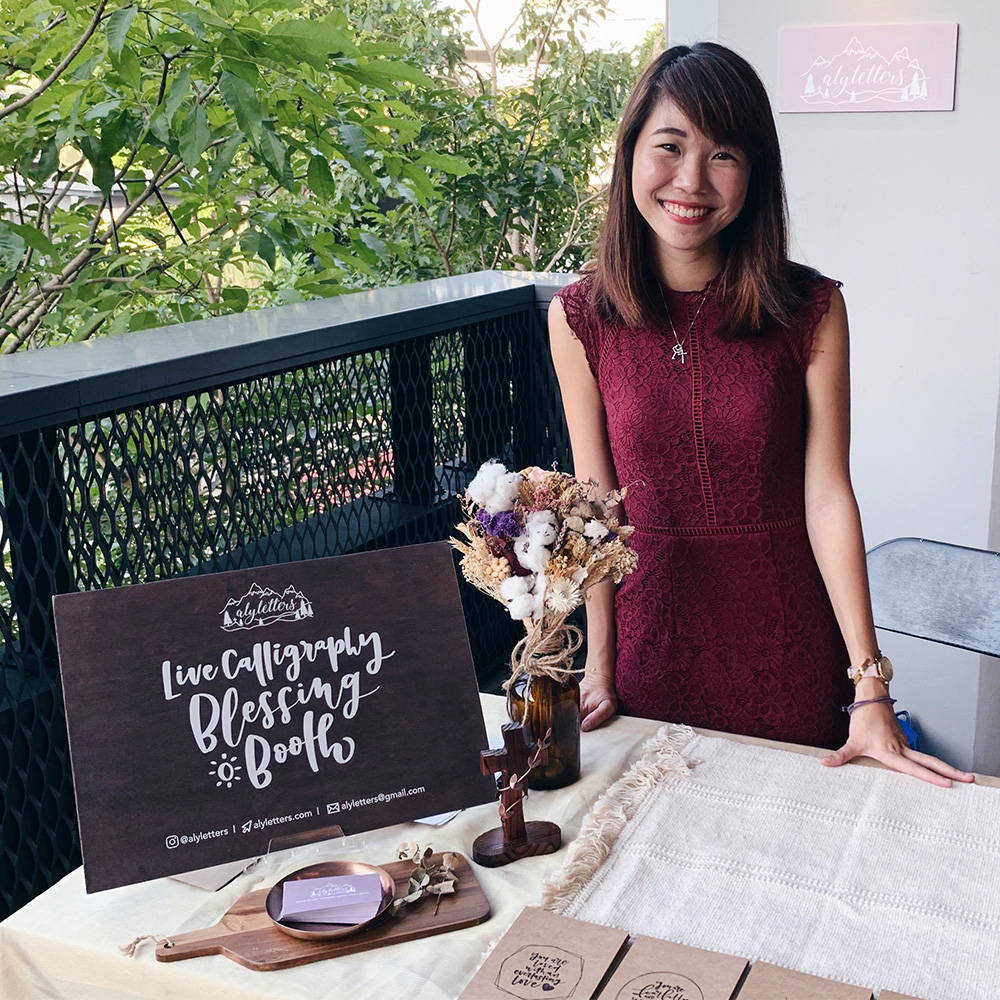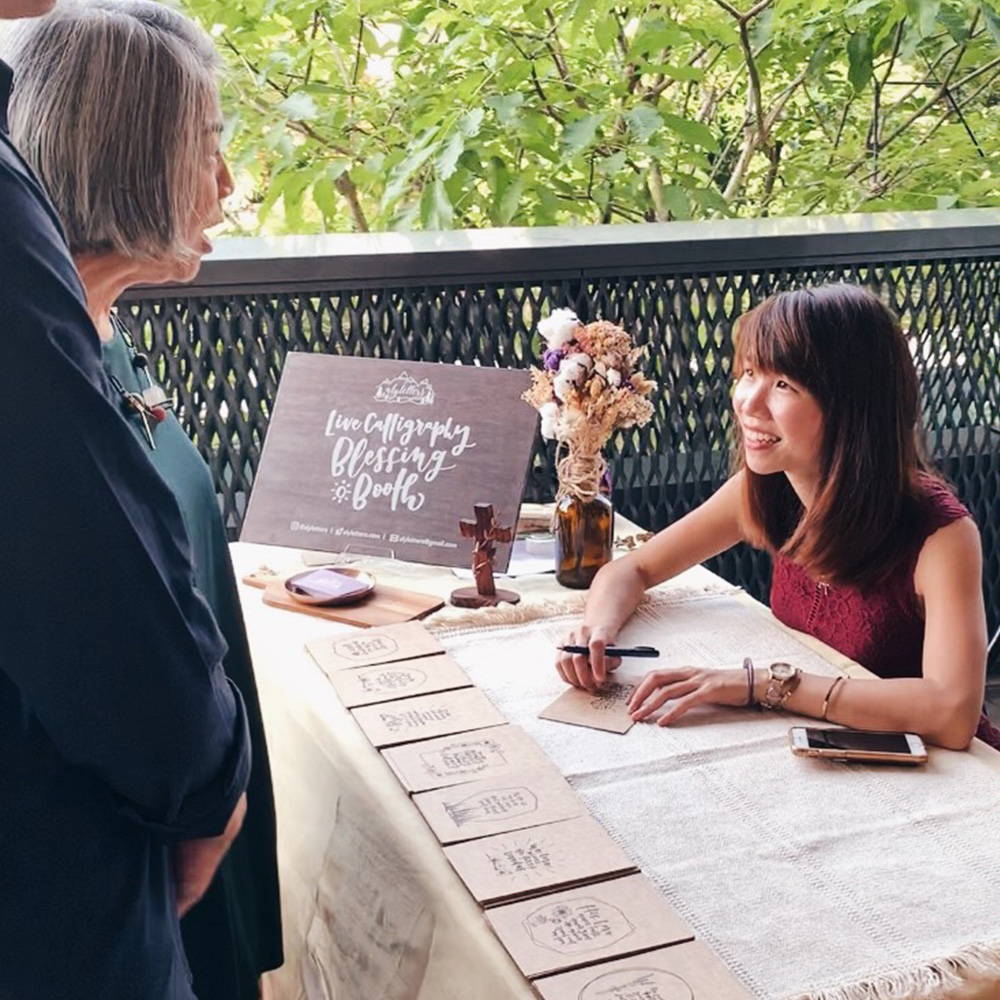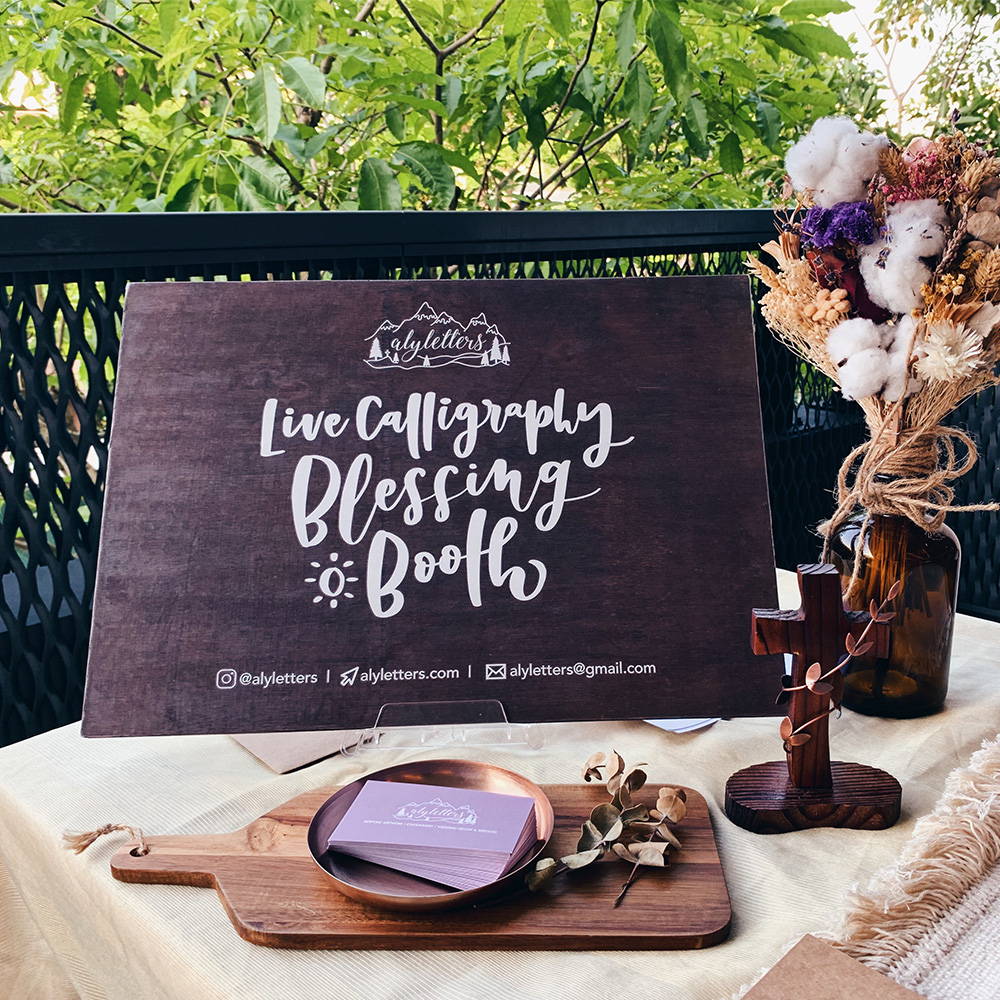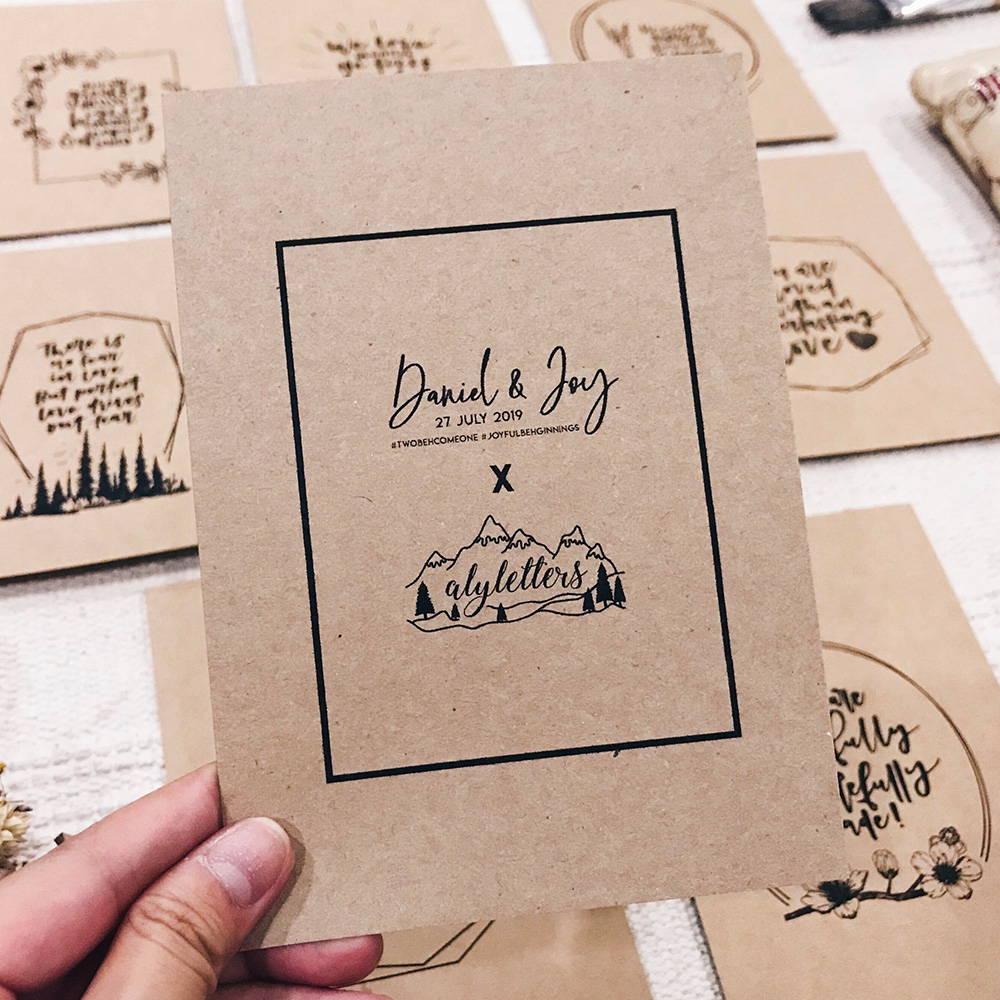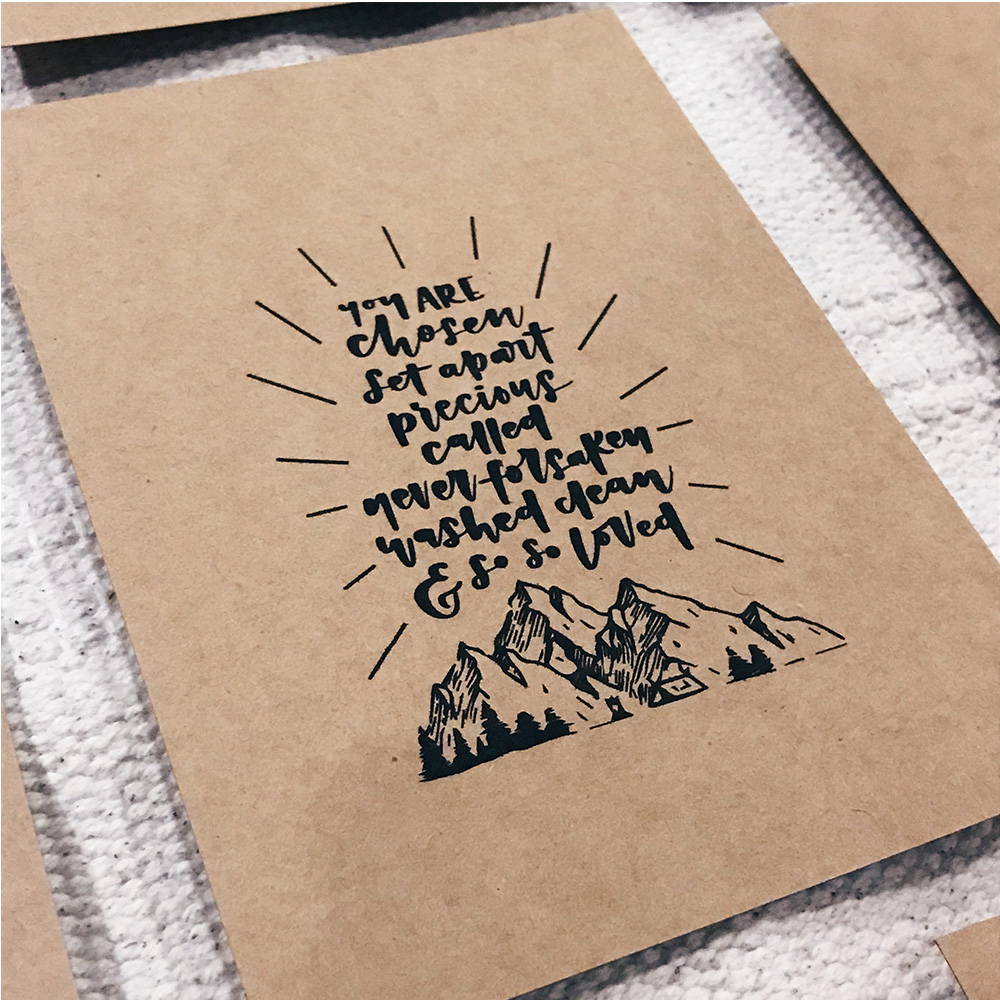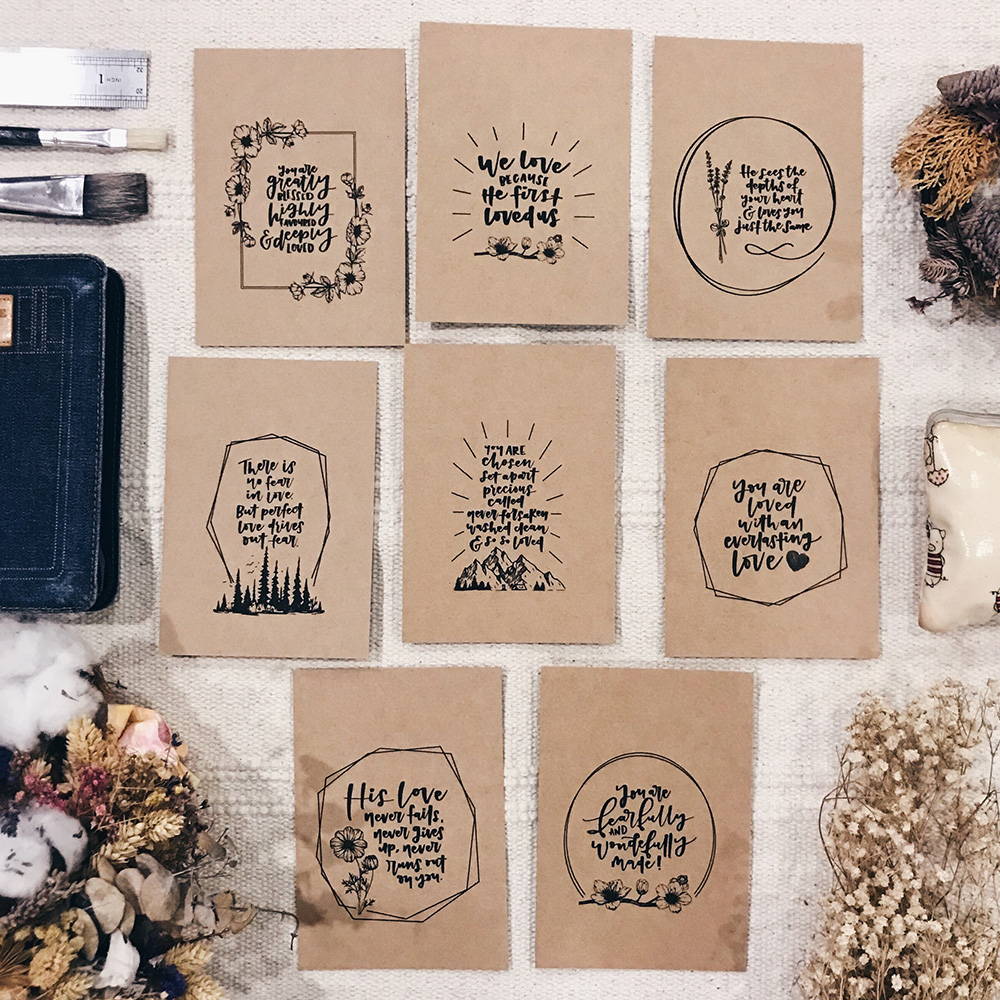 The Alyletters Live Calligraphy Blessing Booth was born out of the desire to share His word, encouraging people with His promises, blessings & reminding them on how precious they are to God. It's about boldly sharing His love with our loved ones and claiming that His word will not return to Him void(:
Bless your wedding guests with bespoke blessings cards curated by you & allow them to multiply these blessings as they gift them to their own friends & family! May these words of encouragement serve as a timely & timeless momento of sharing your special day with the people most important to you. 

Wooden & Acrylic Signages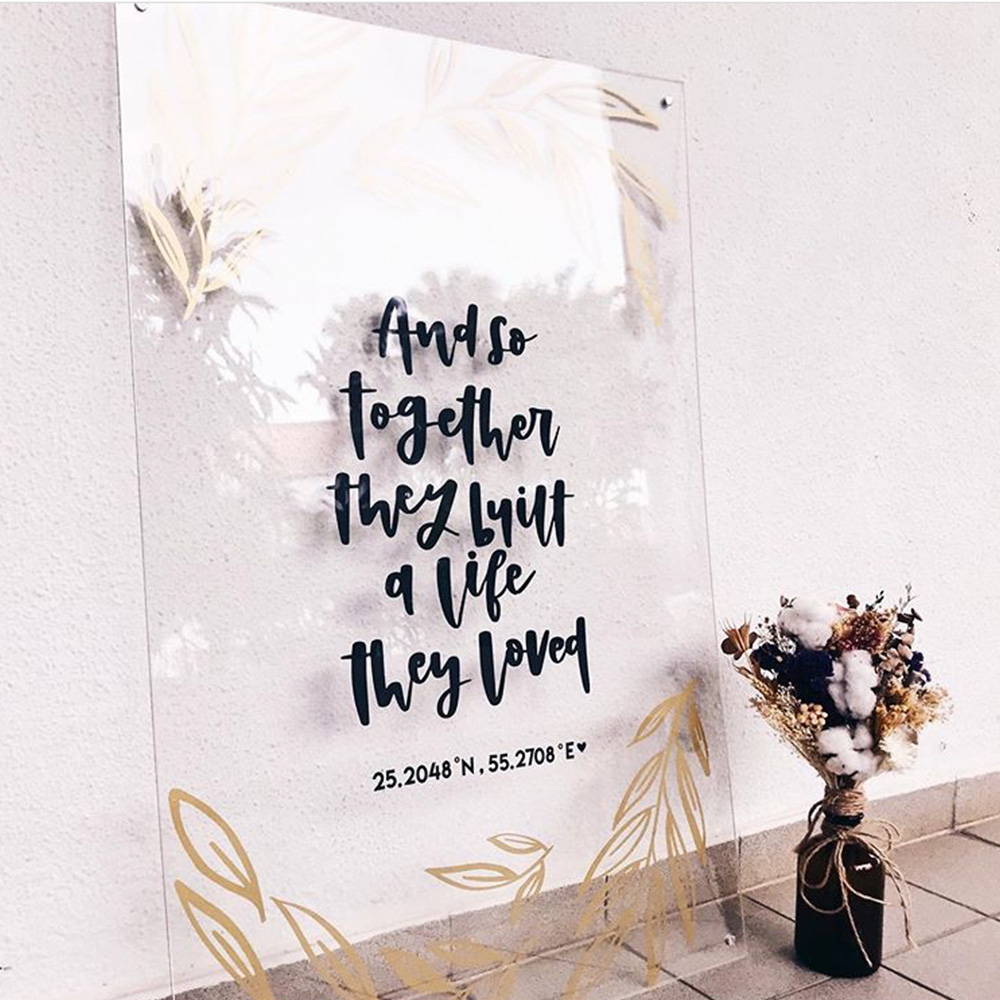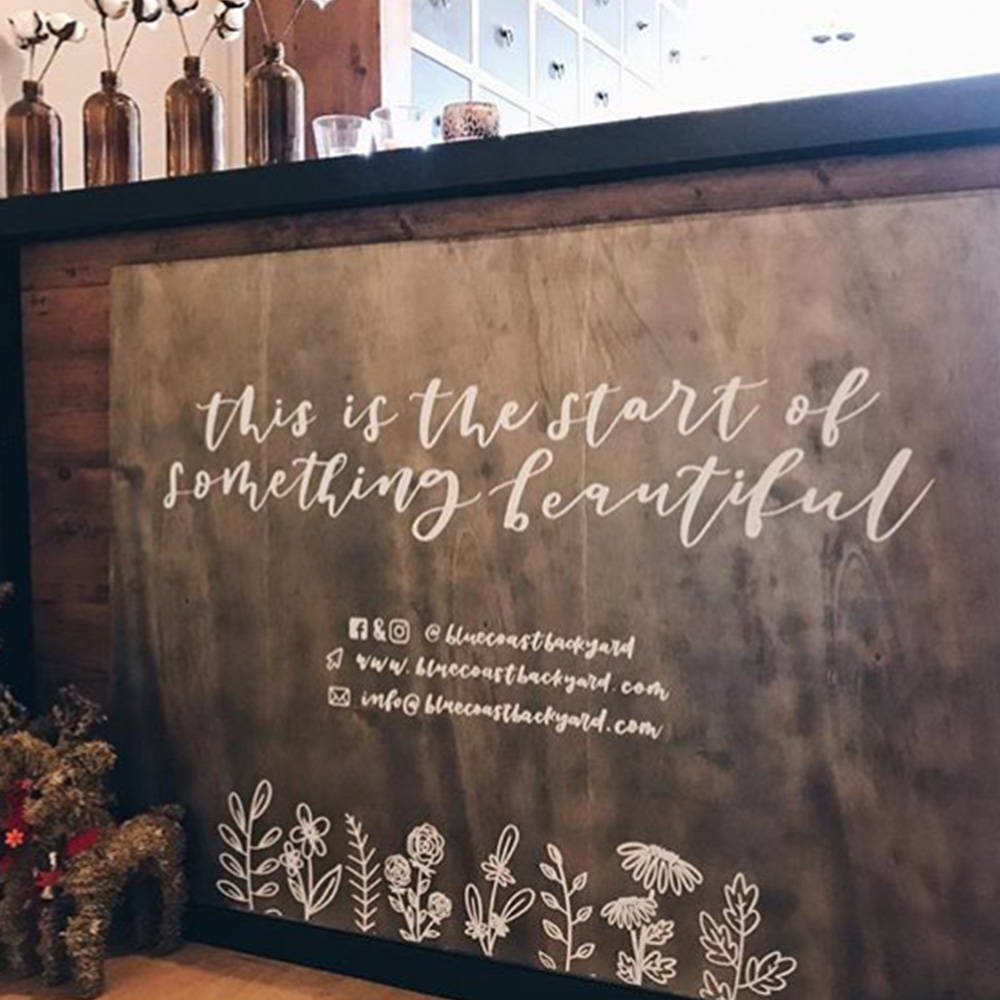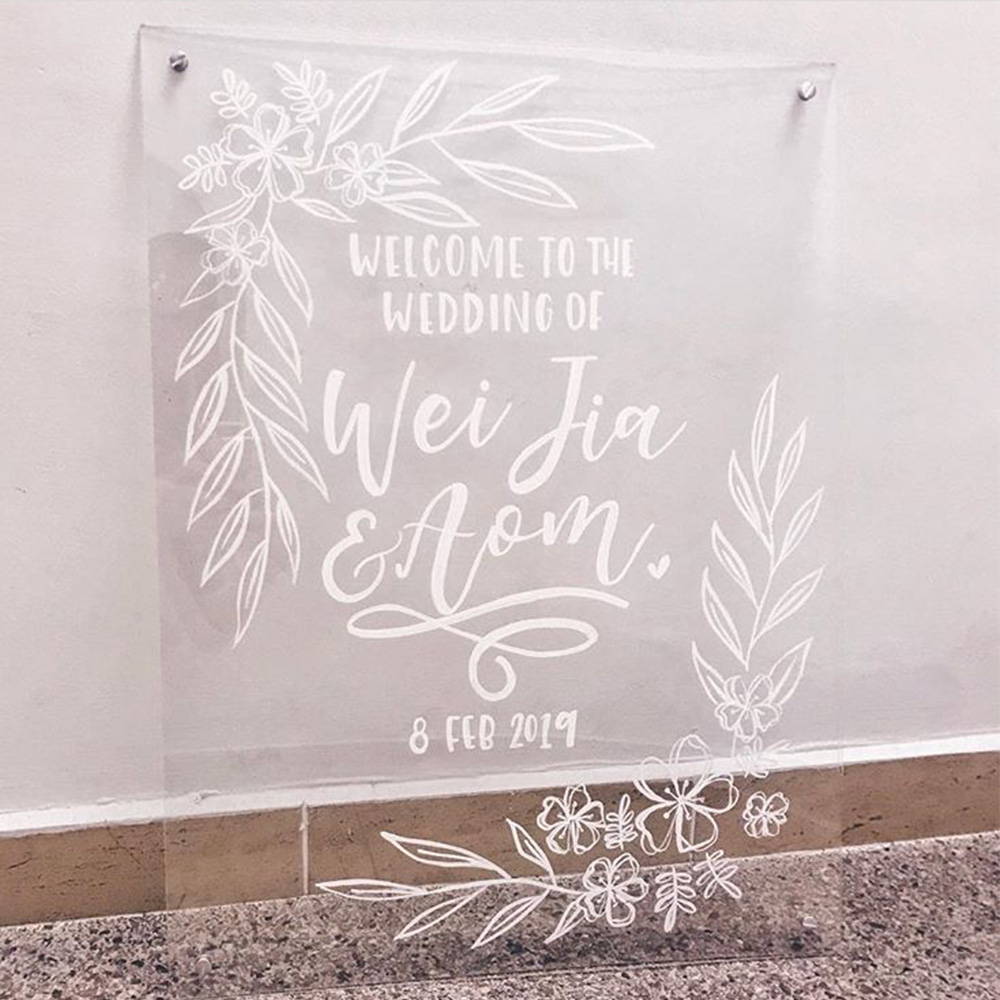 Meticulously designed & delicately assembled, Aly's Wooden & Acrylic Signages aim to capture the essence & theme of your wedding. 
All signages are durable & stand the test of time. Wooden boards are treated with high quality wood dye & sealed in with a waterproof matte sticker, preserving it forever. Artworks on acrylic signages are bolted together in between two sheets of acrylic, protecting the illustrations & text inside from any external elements.
These lasting signages can be kept for life as a sweet momento of your special day(: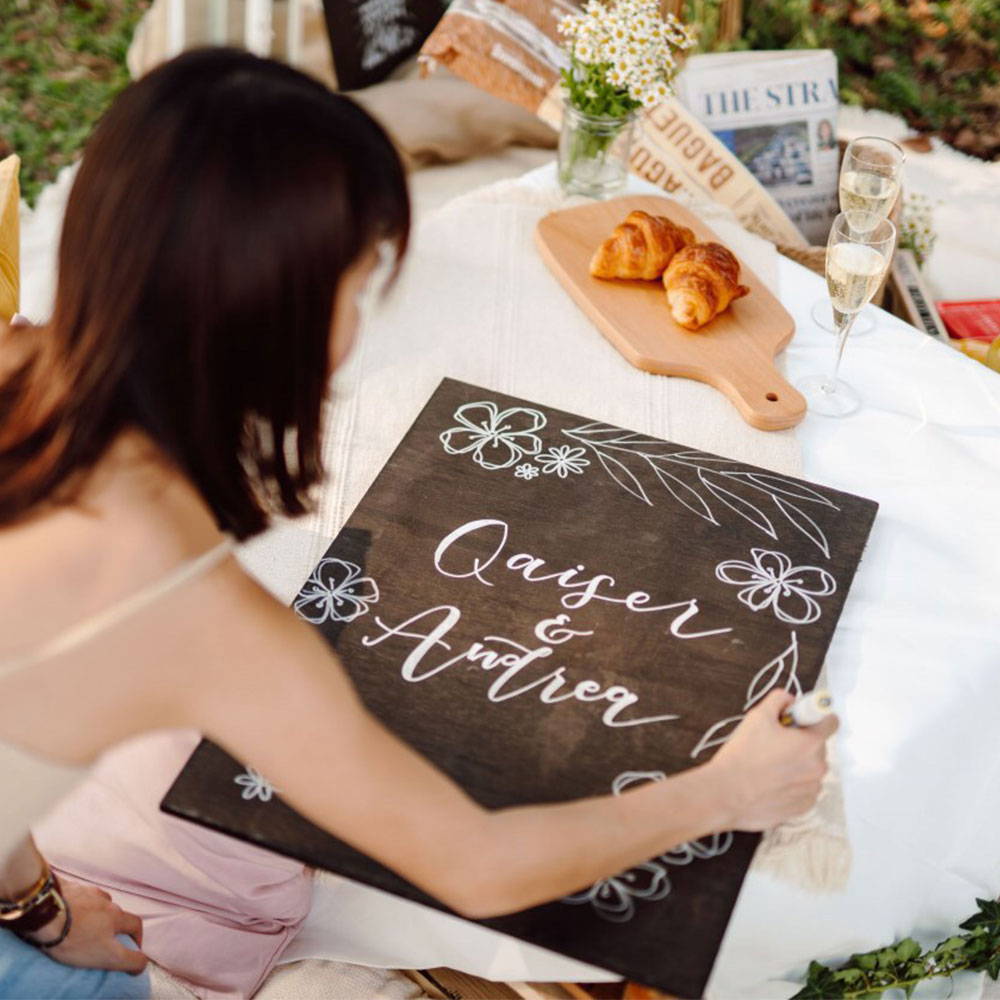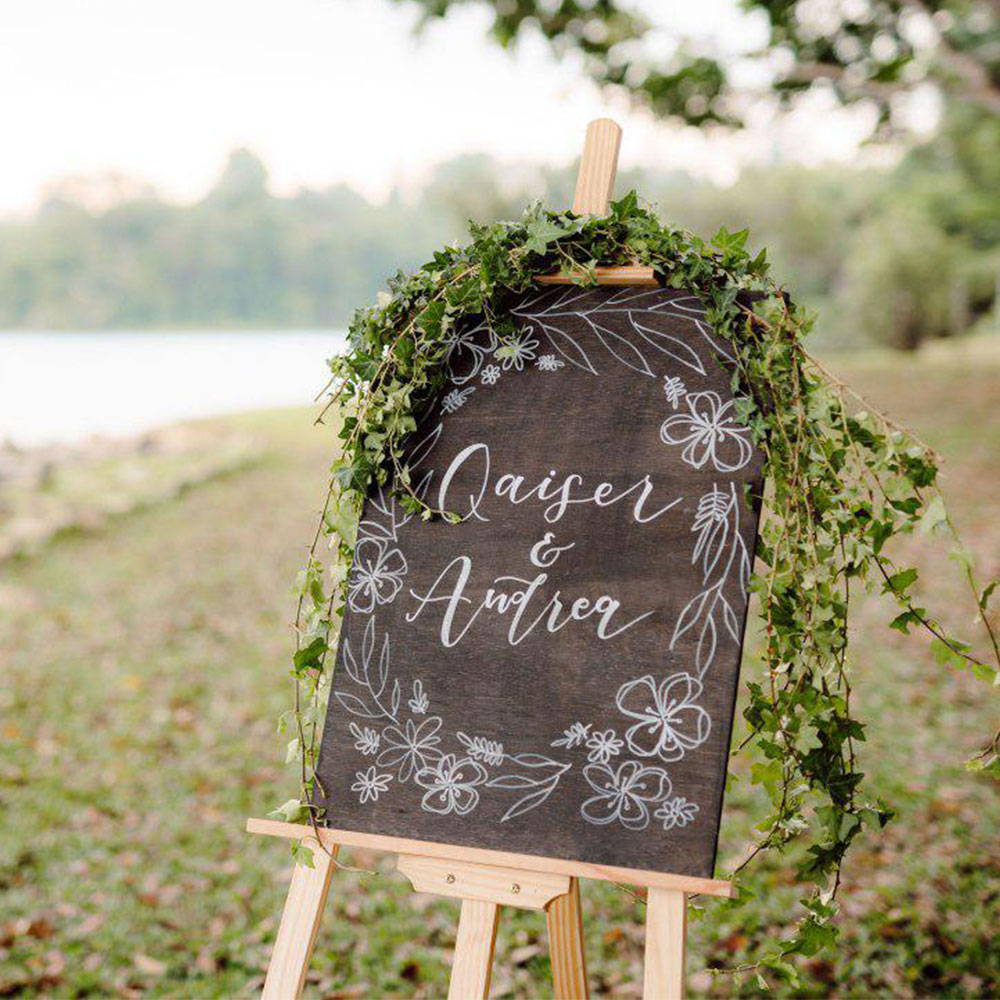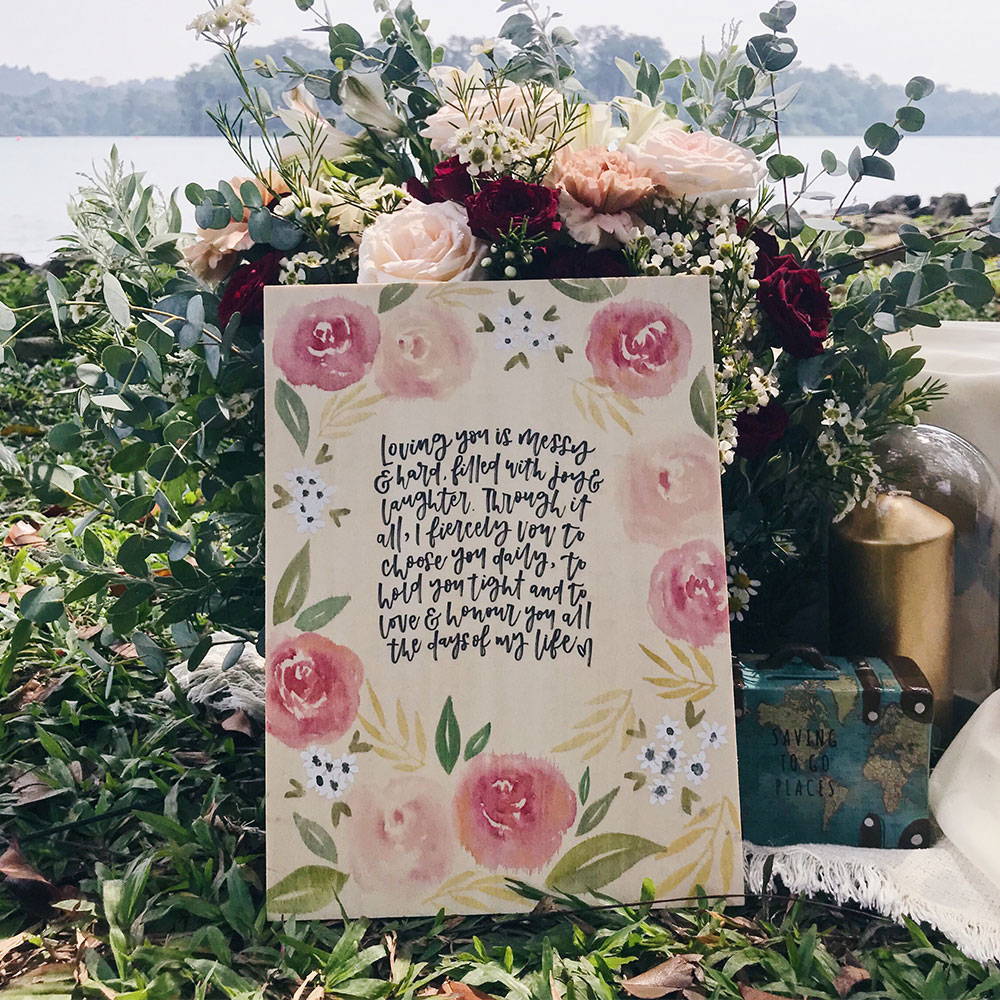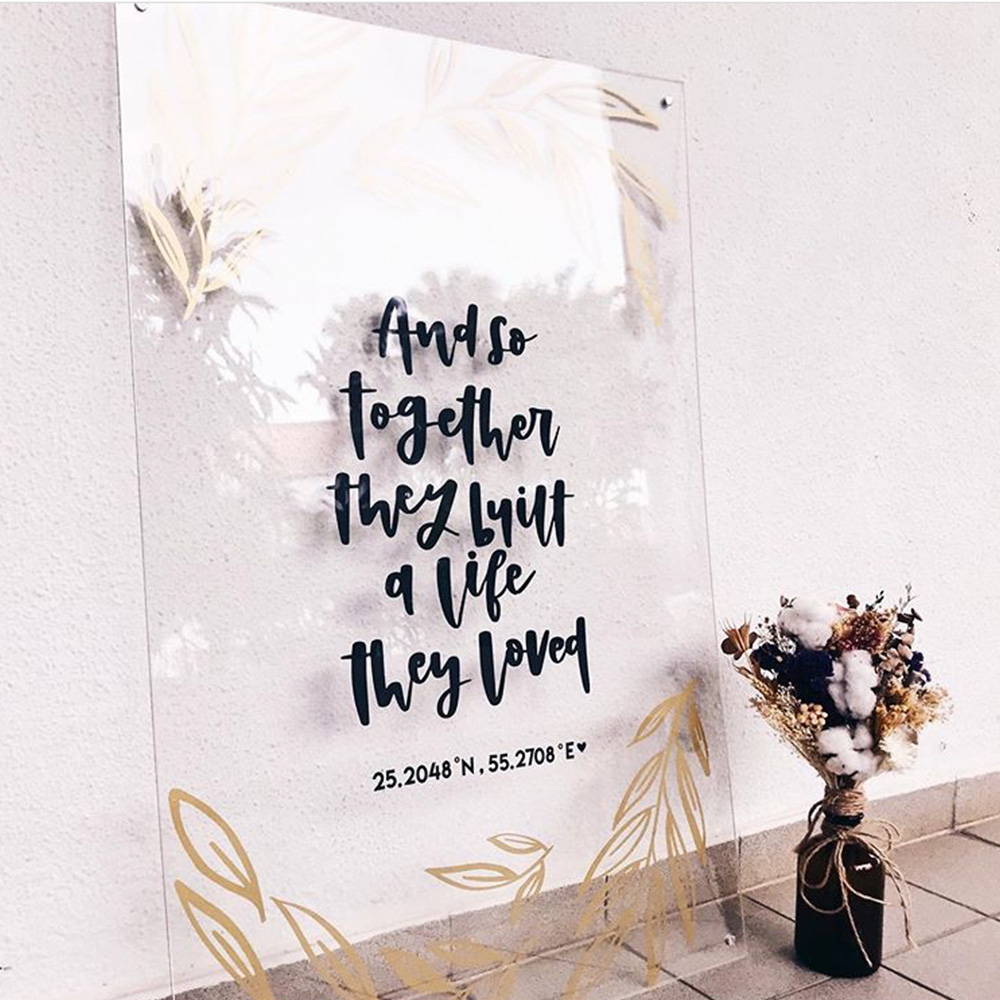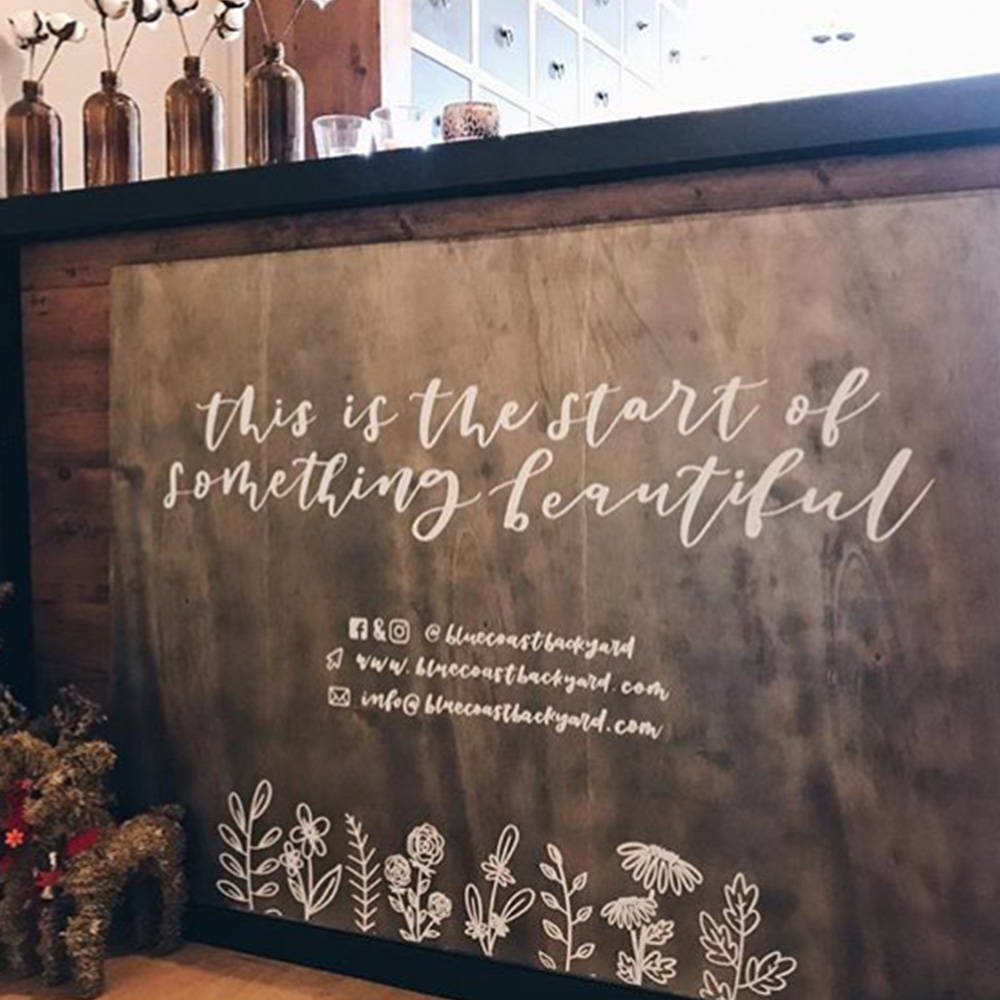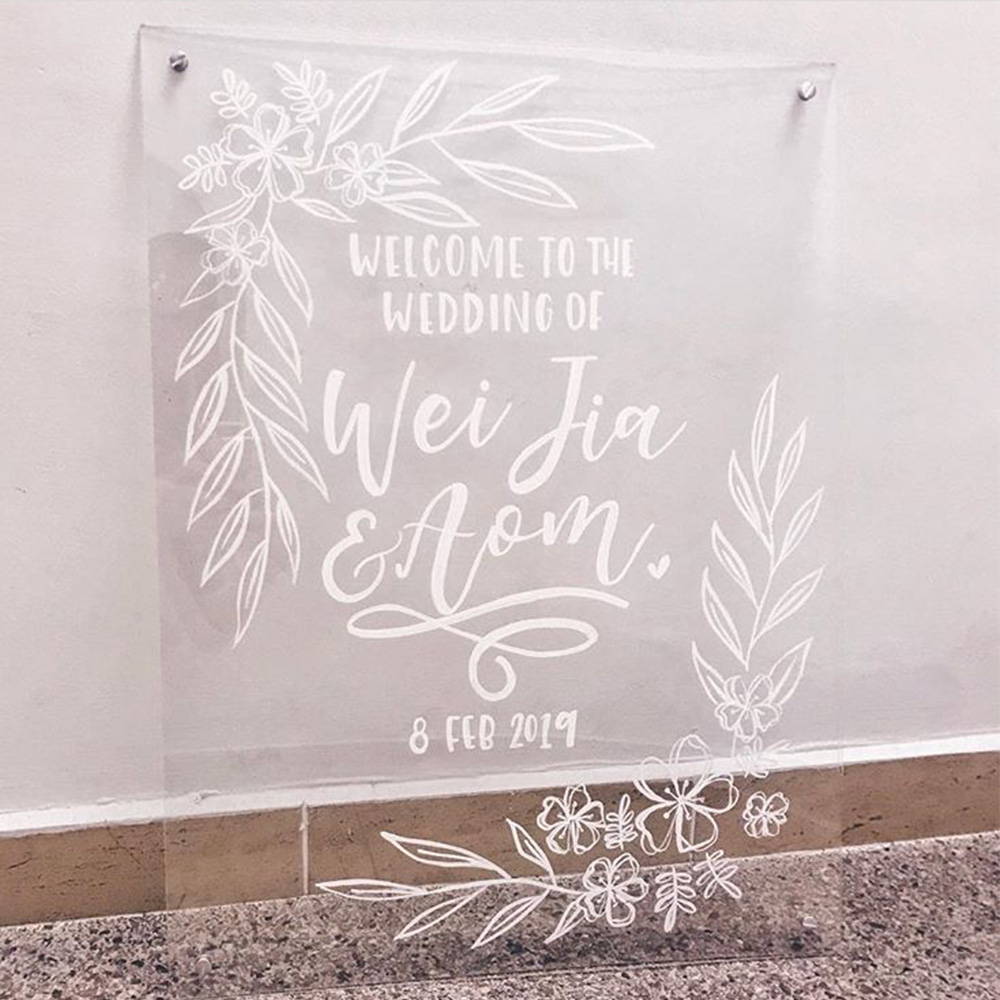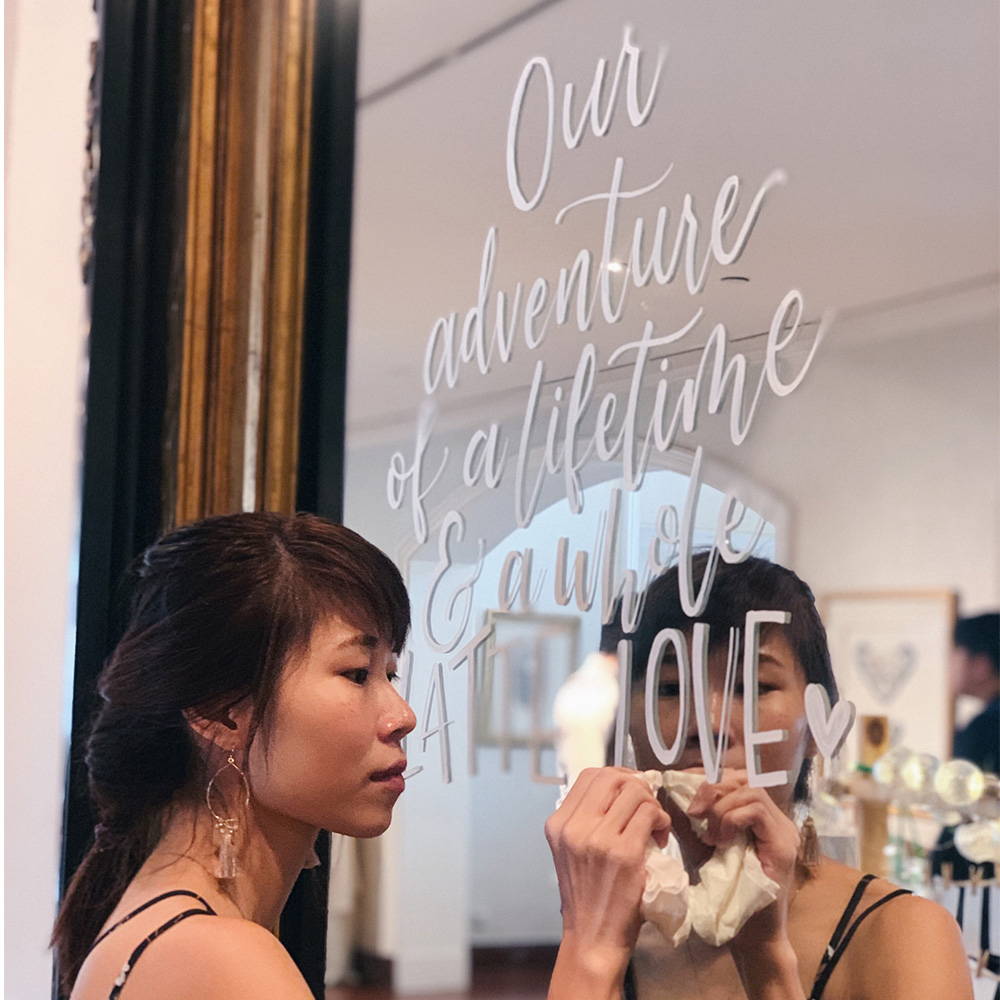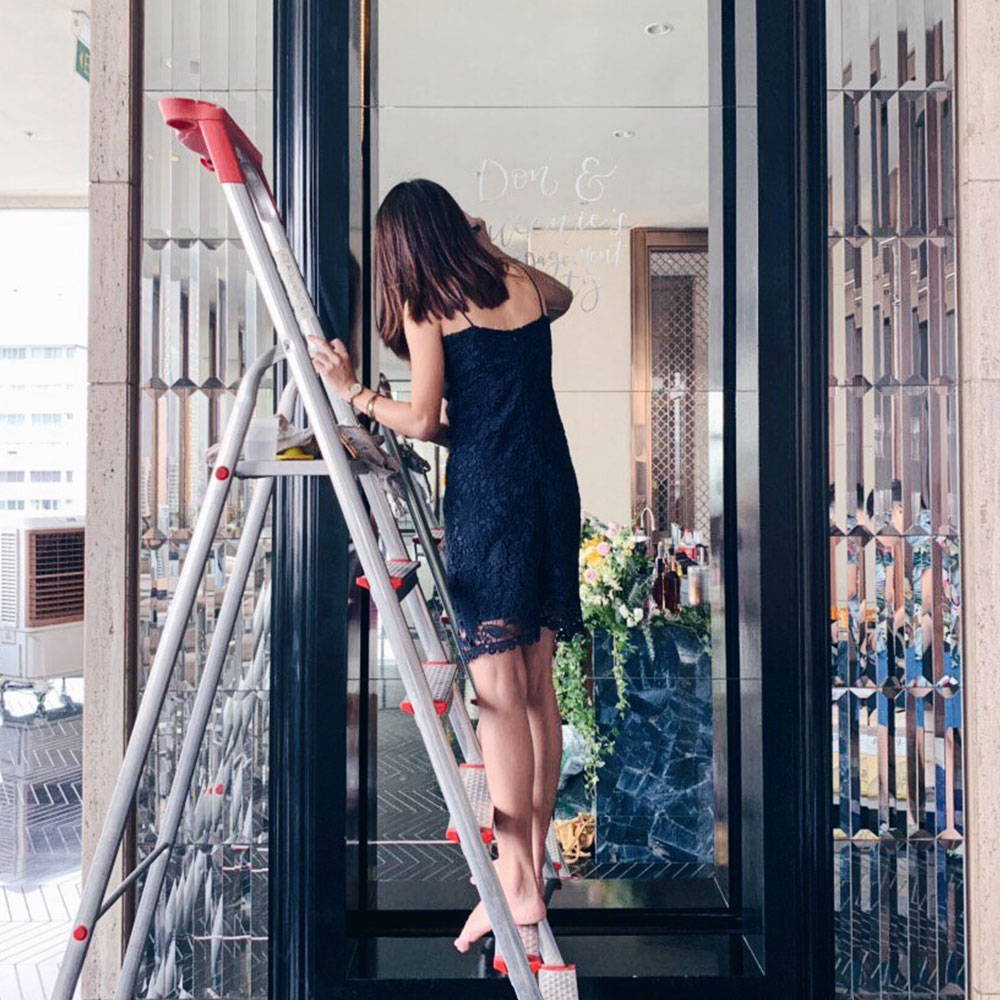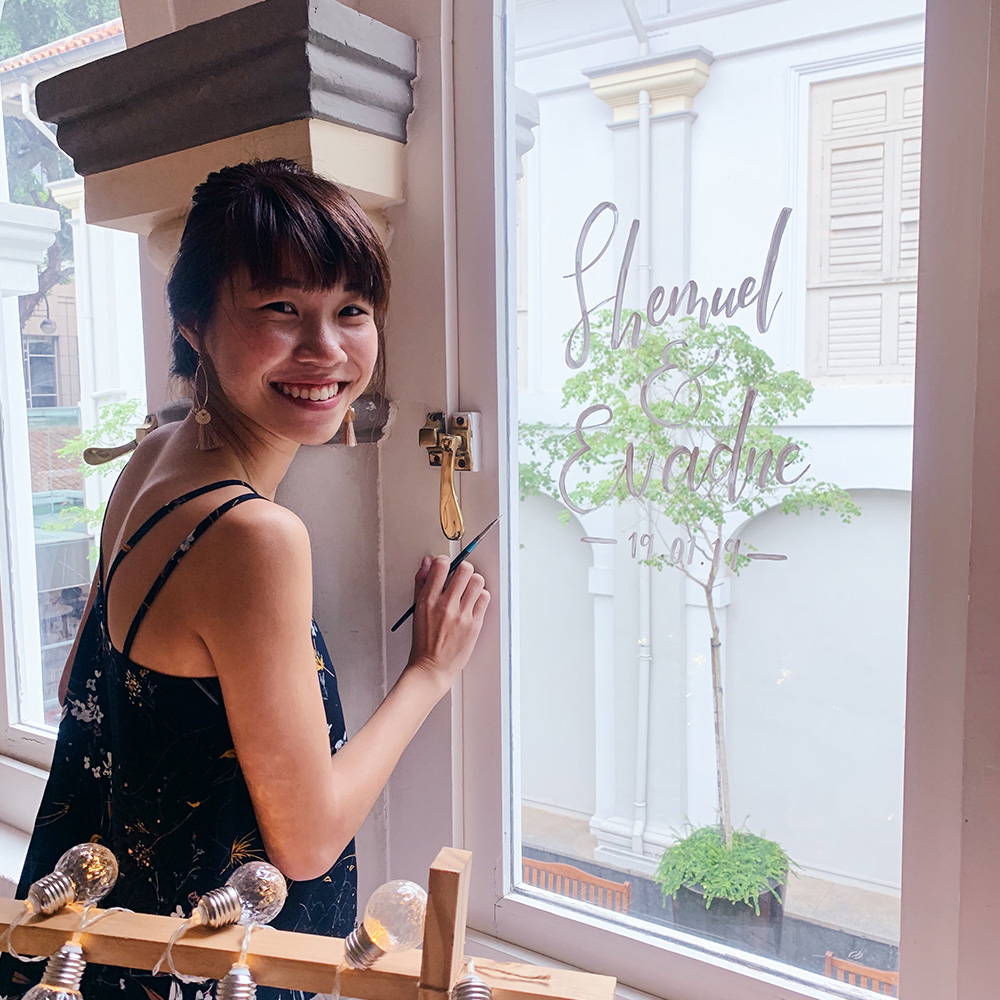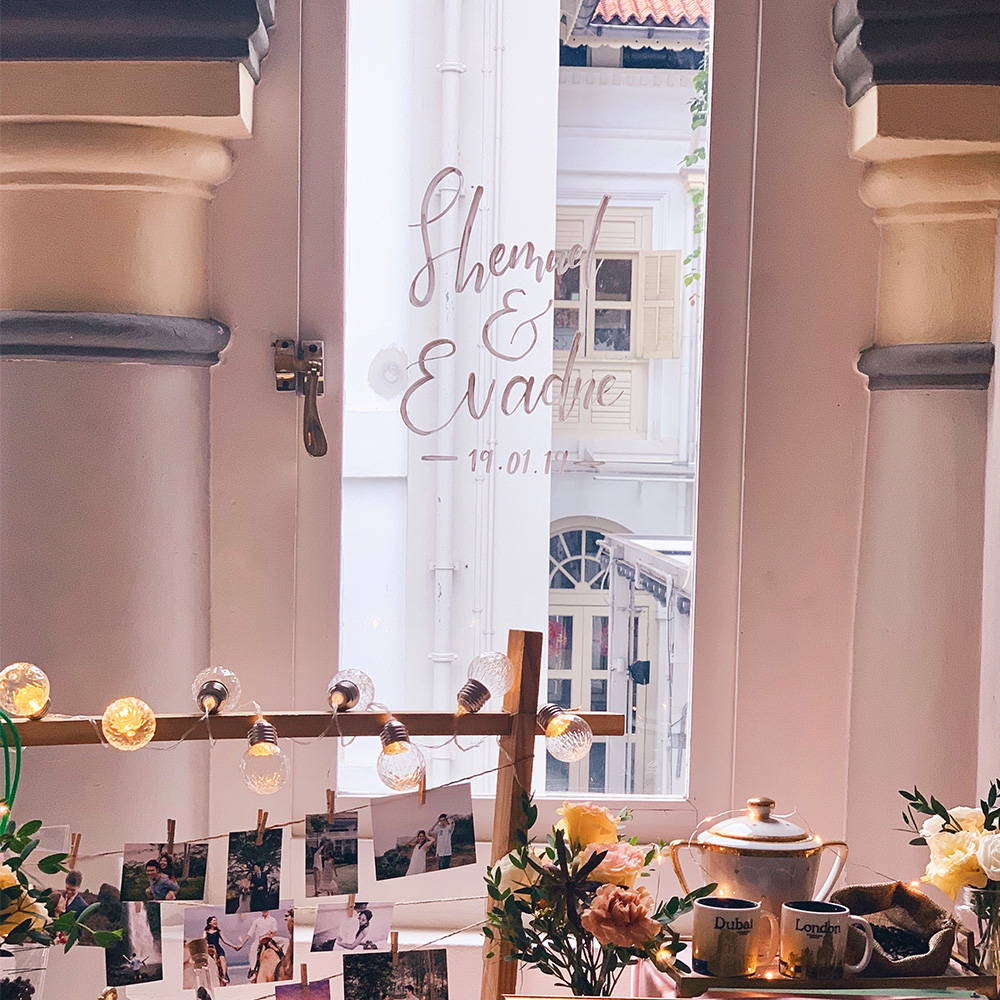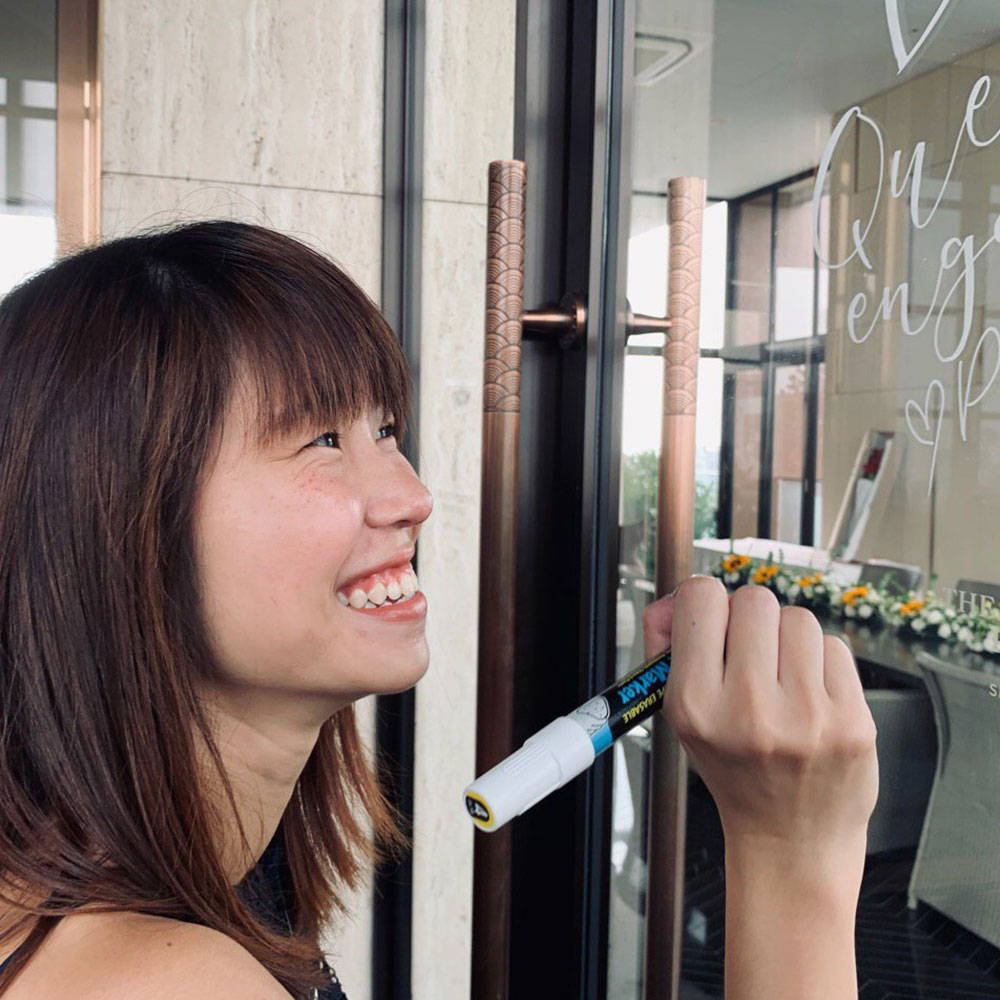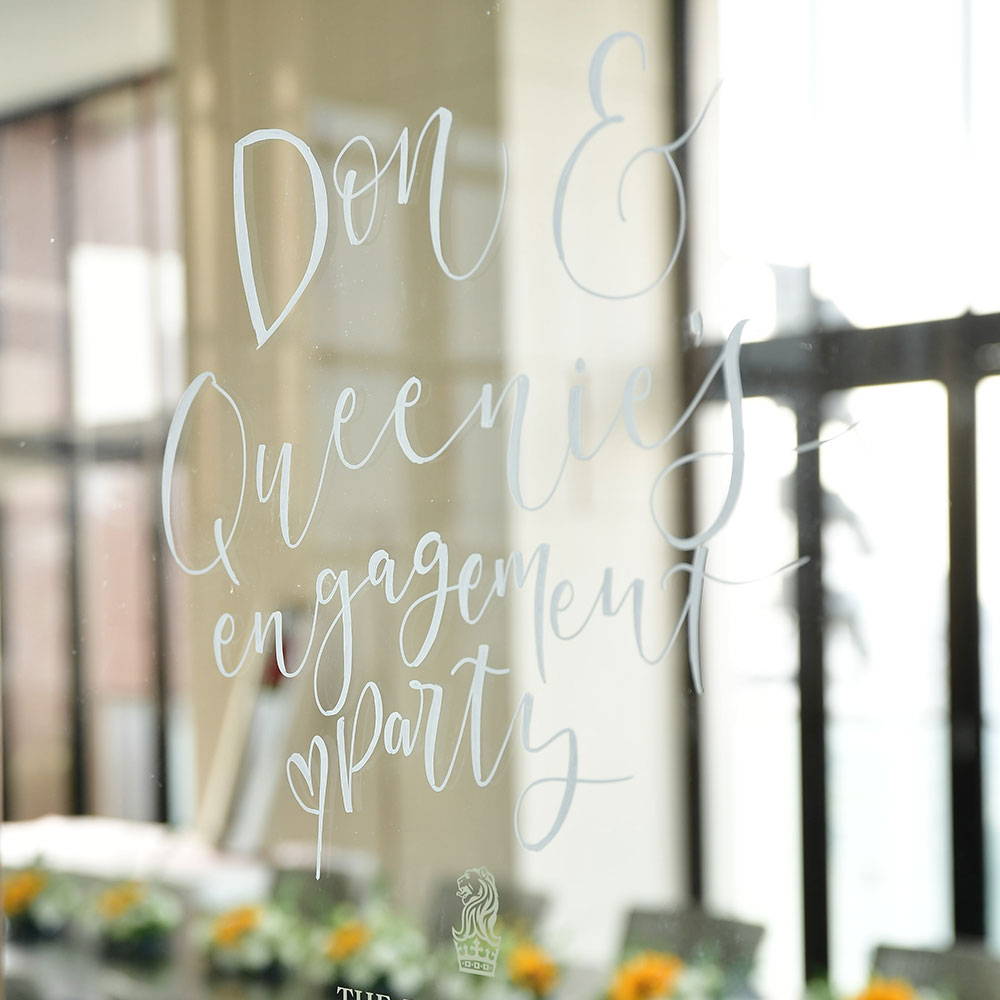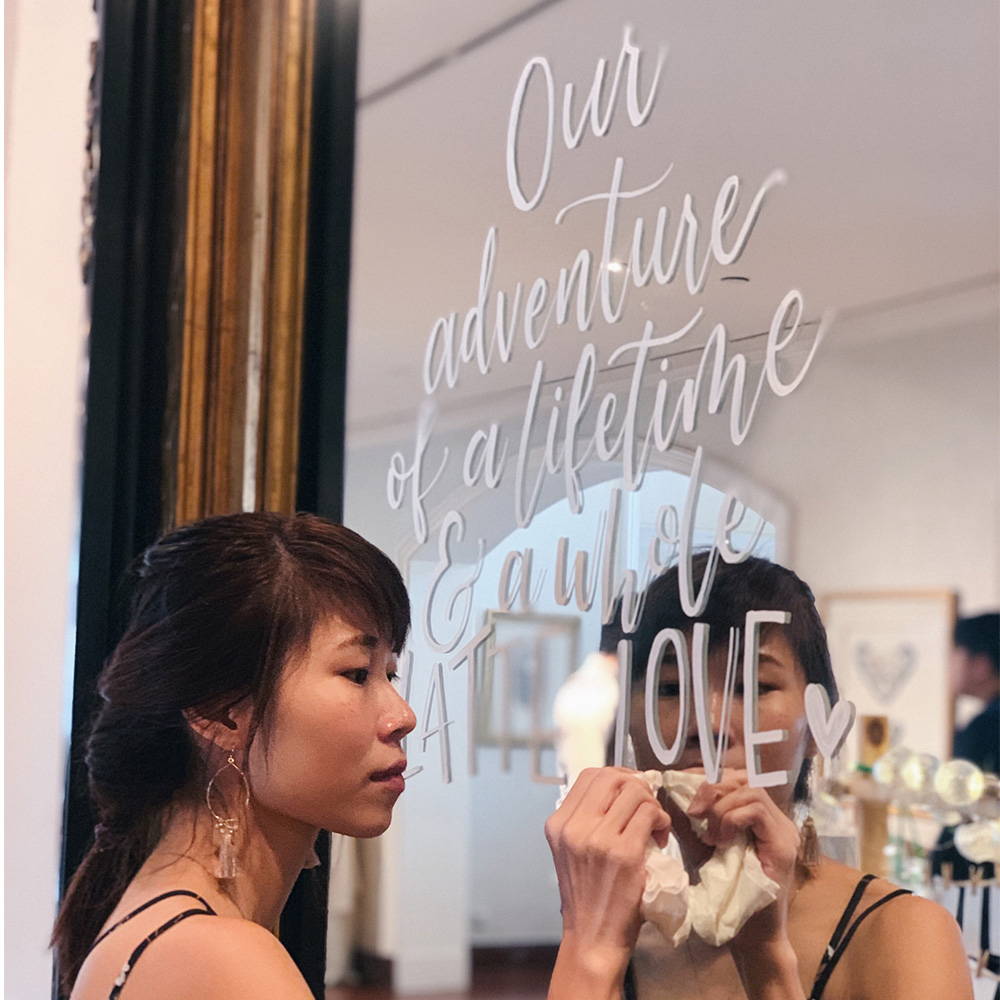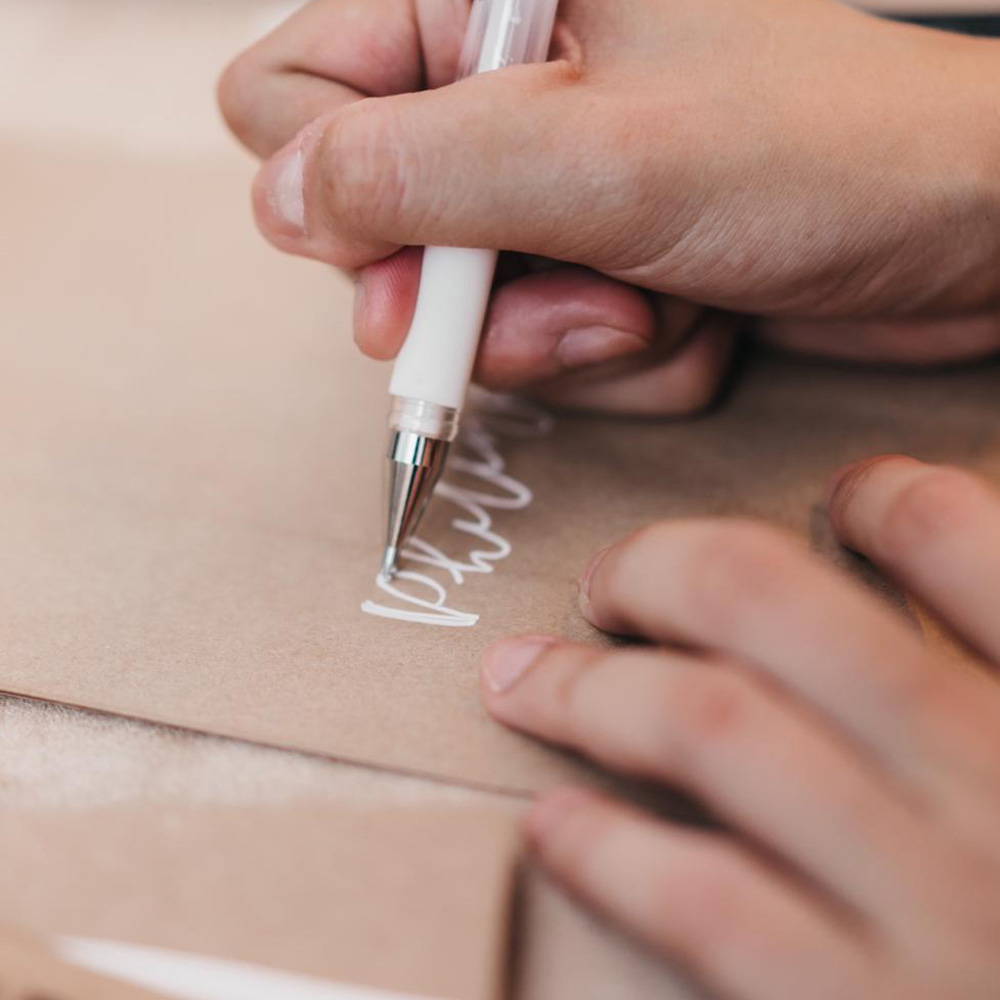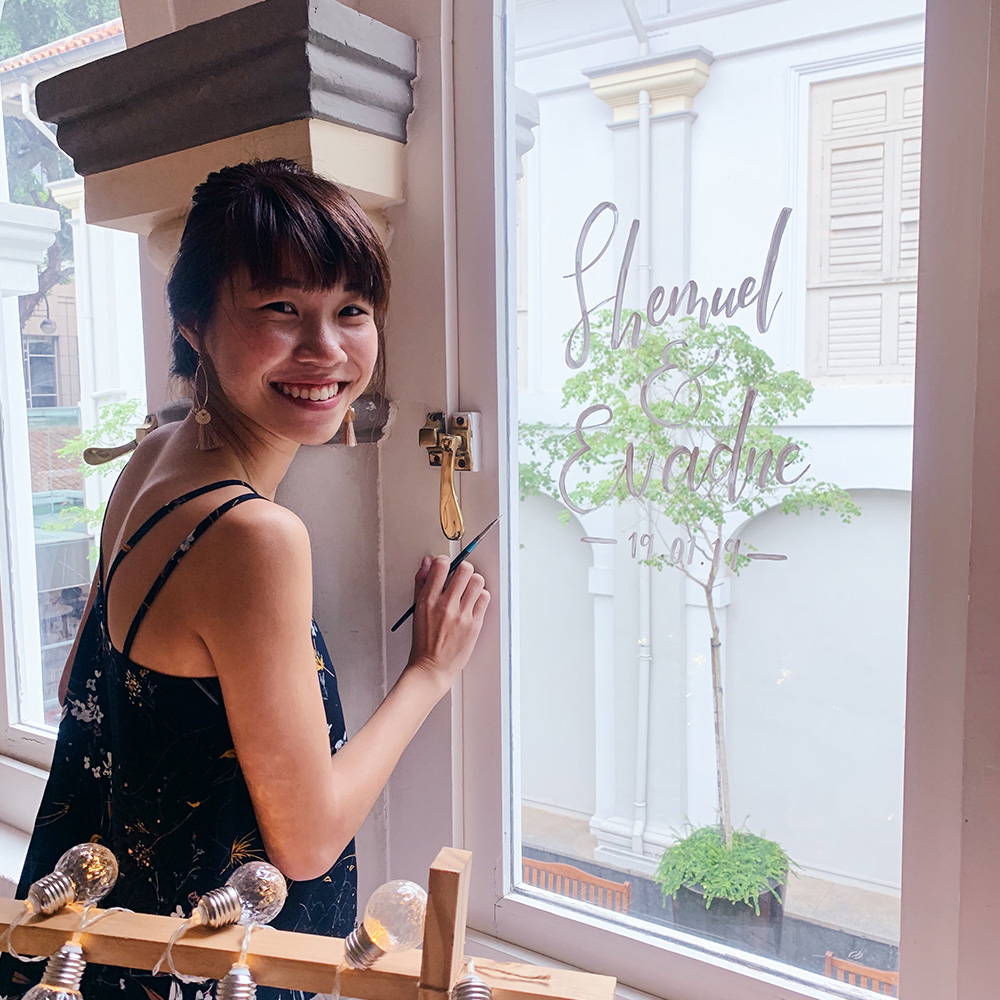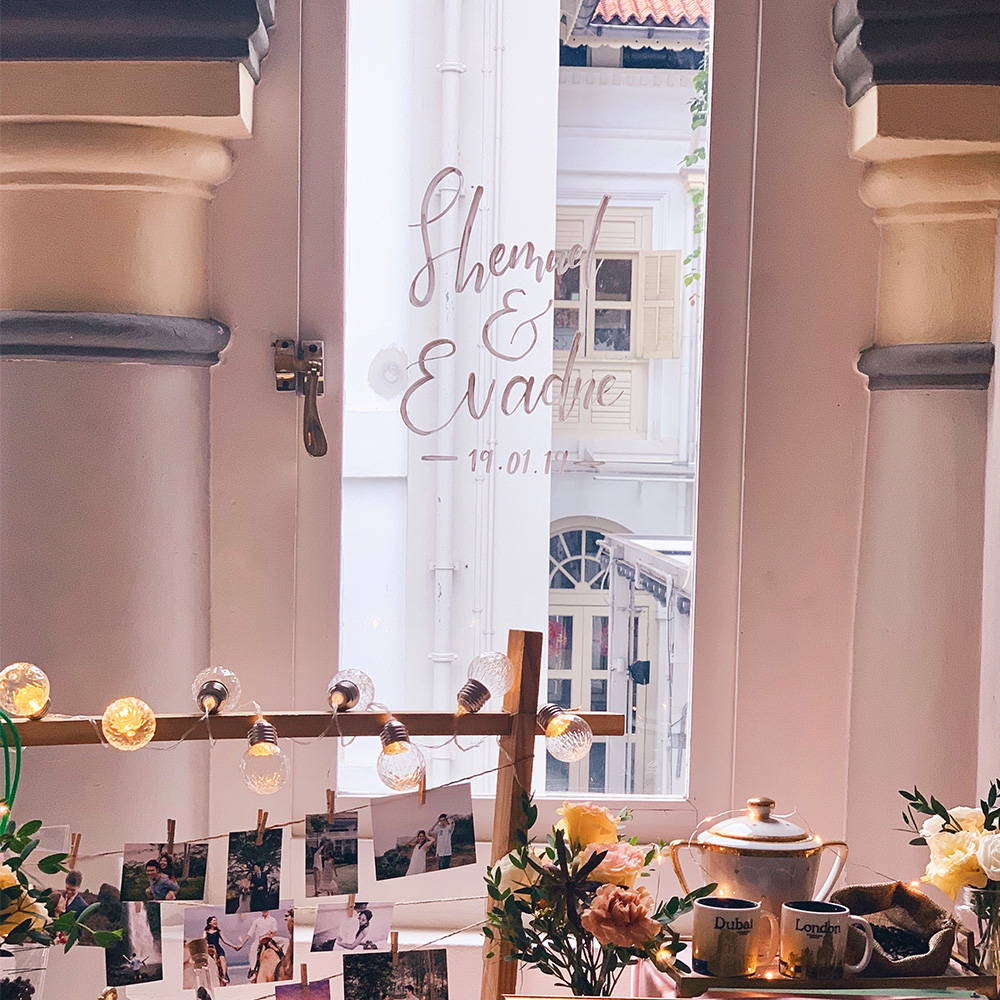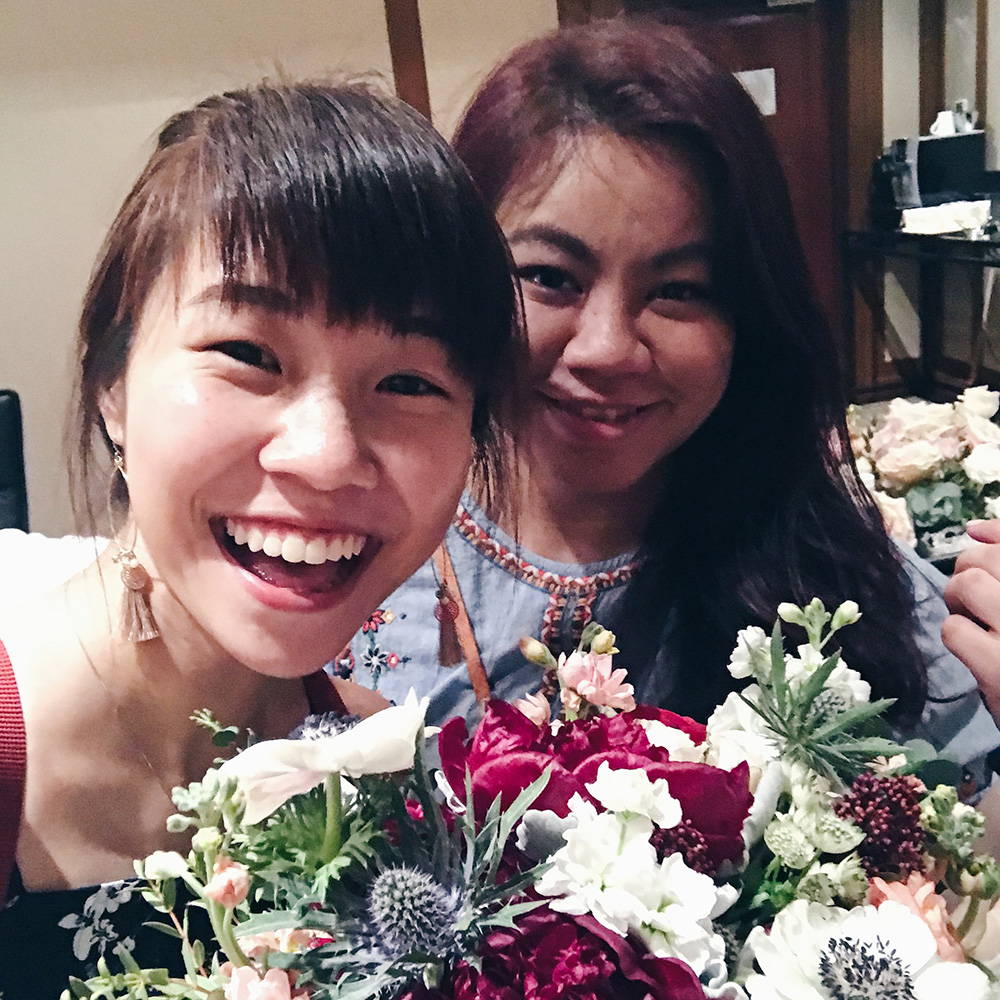 Have Aly at your disposal on your big day! Inform her on what she needs to bring & prepare.  If you need anything at your wedding venue decorated, painted on, or put together, she's your girl(:
Want a verse written on the hotel mirror or glass window? She's on it! Need some last minute placecards written for your parents at the banquet table? Aly's got you covered. No spare hands that can suss through your flowers and arrange them for the reception table? She's ready to get her hands dirty!
 Aly's quick thinking and versatility allows her to solve many last minute problems. Have her around and watch her turn dull & boring into opportunities for fun & beauty.
Bespoke placecards & Artworks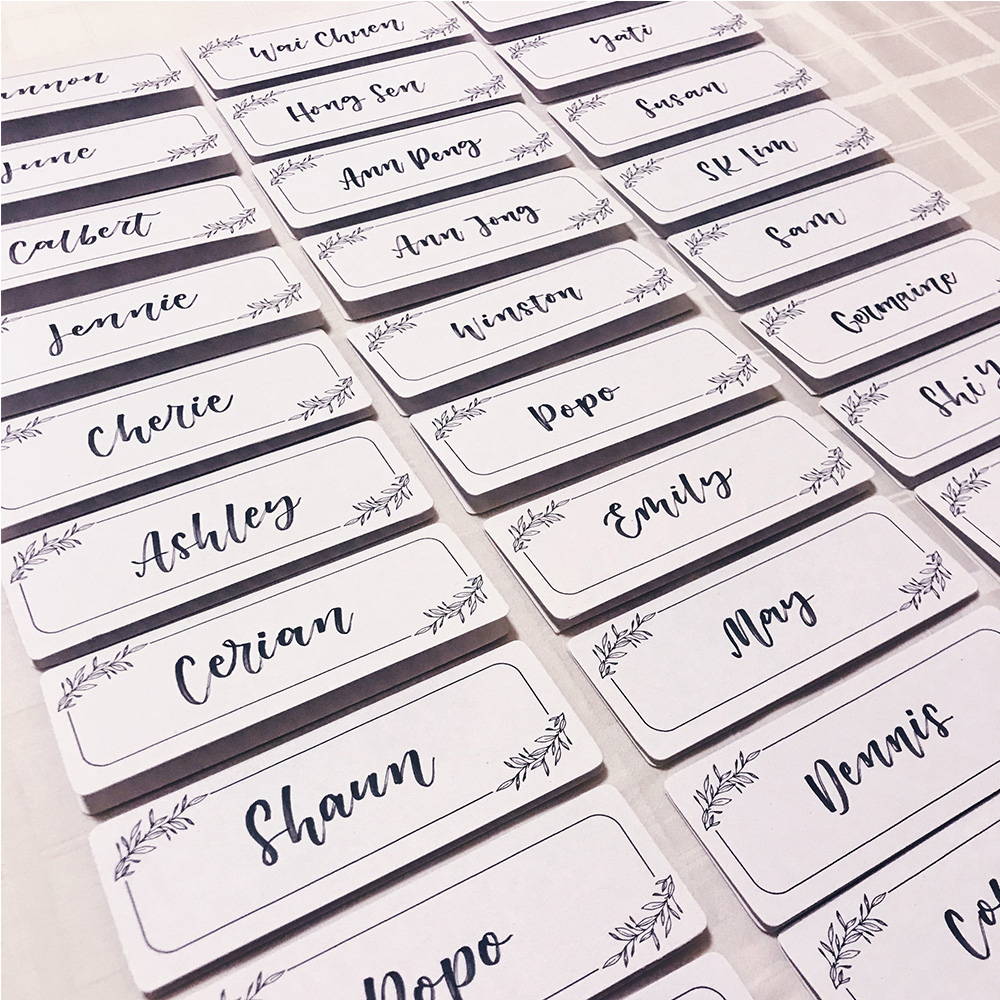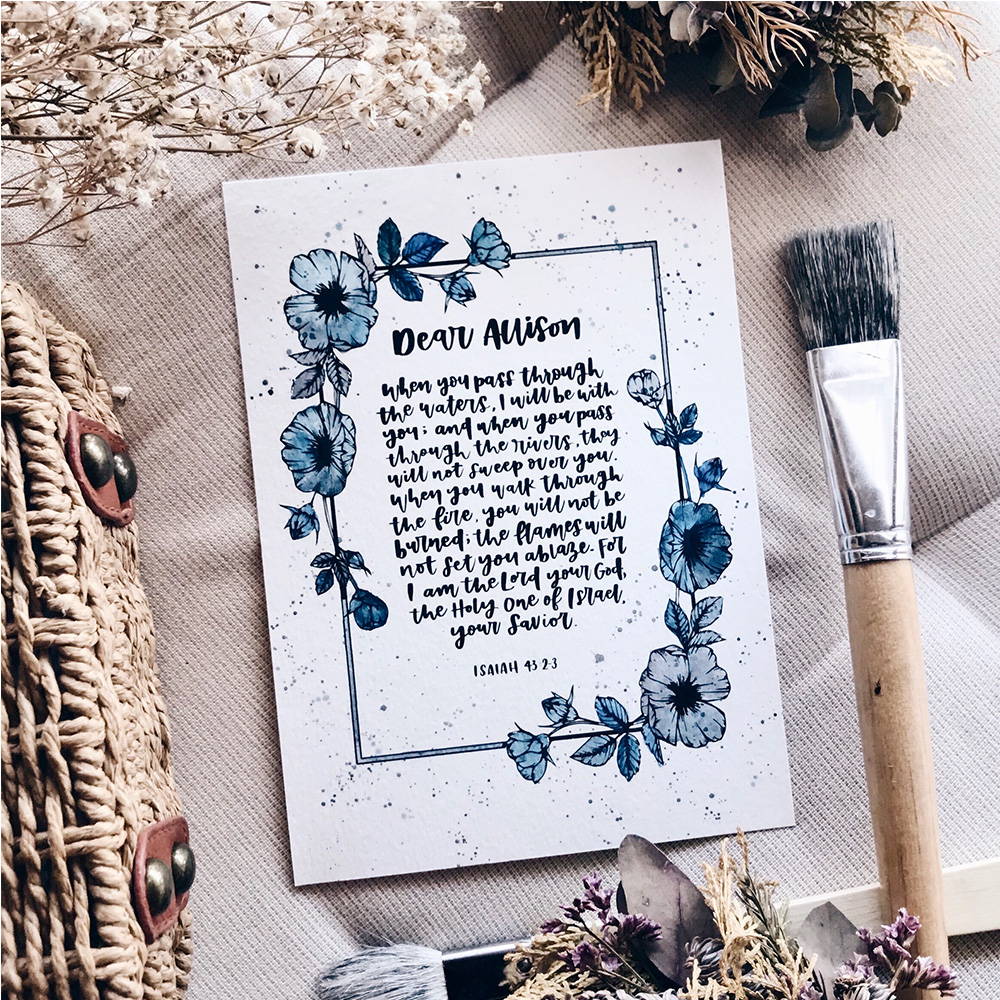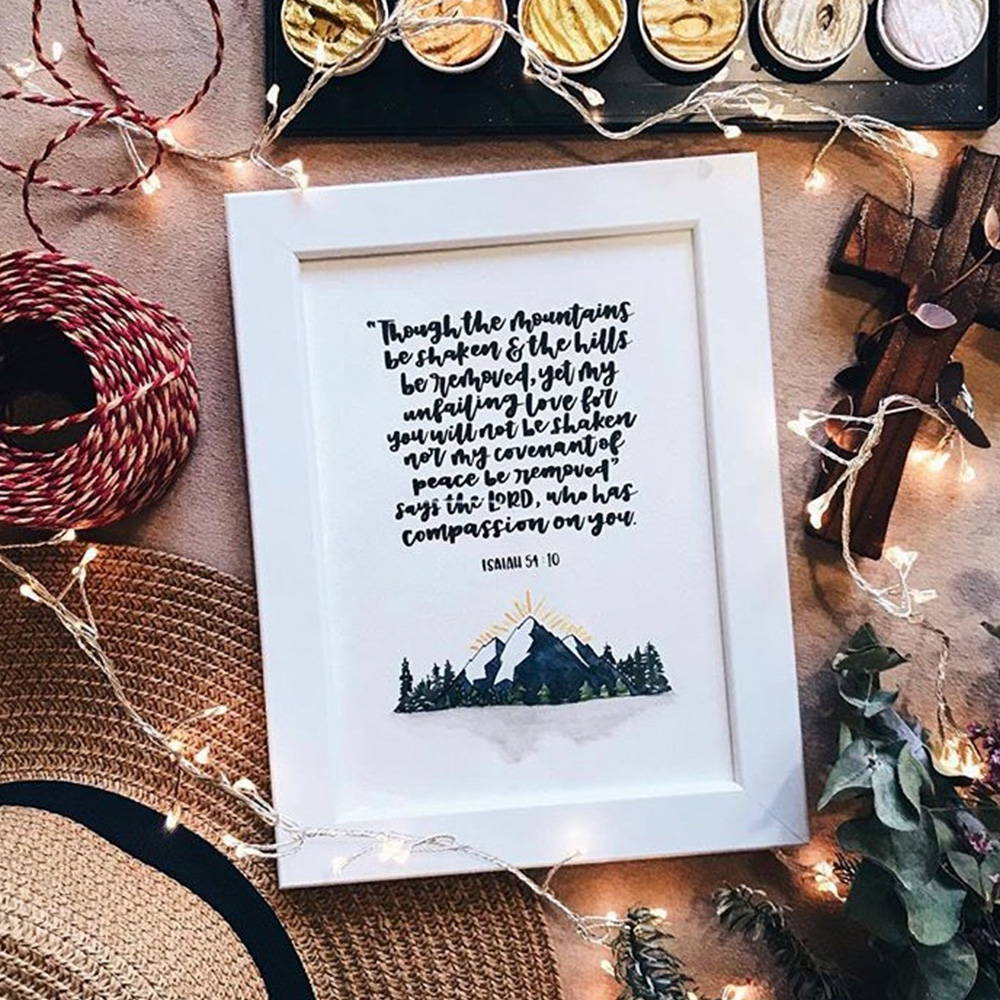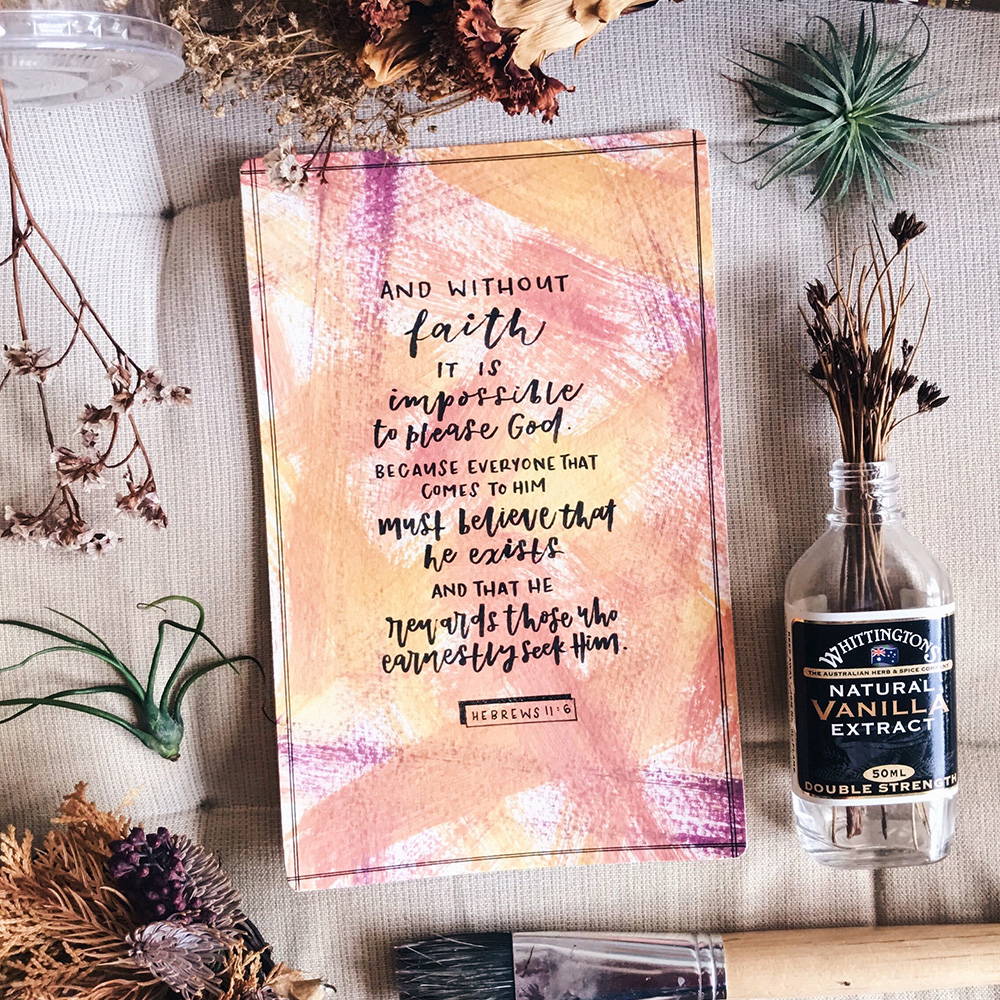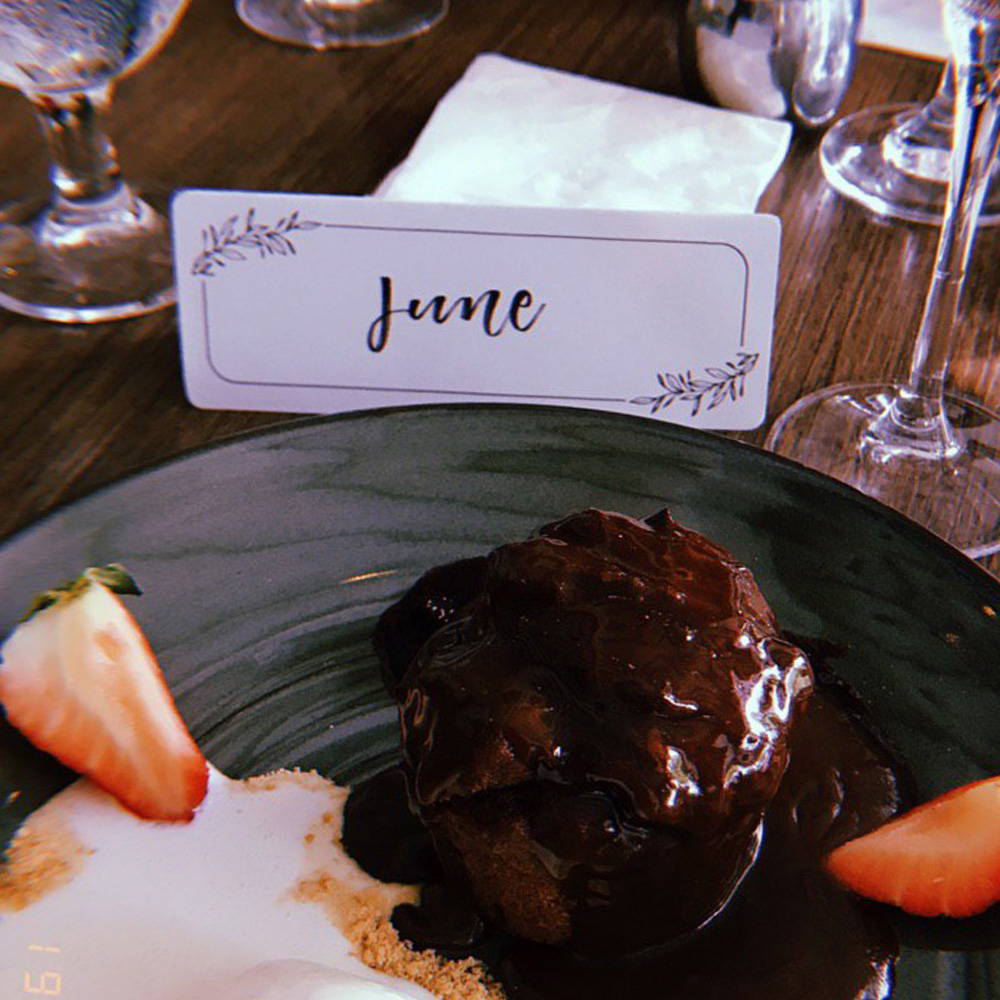 Add a personal touch on top of your wedding favours by gifting each guest with their own handwritten place card(: Calligraphed with love, make sure your loved ones know how much they matter to you even amidst the hustle & bustle of your big day.
Also consider adding on some bespoke artwork to jazz up your album & reception table. Decide on the quotes you want & let Aly know if you've any design preferences. She'll help you bring your vision to life in these special pieces(: All artworks can be used later on as home decor & serve as a momento of your special day.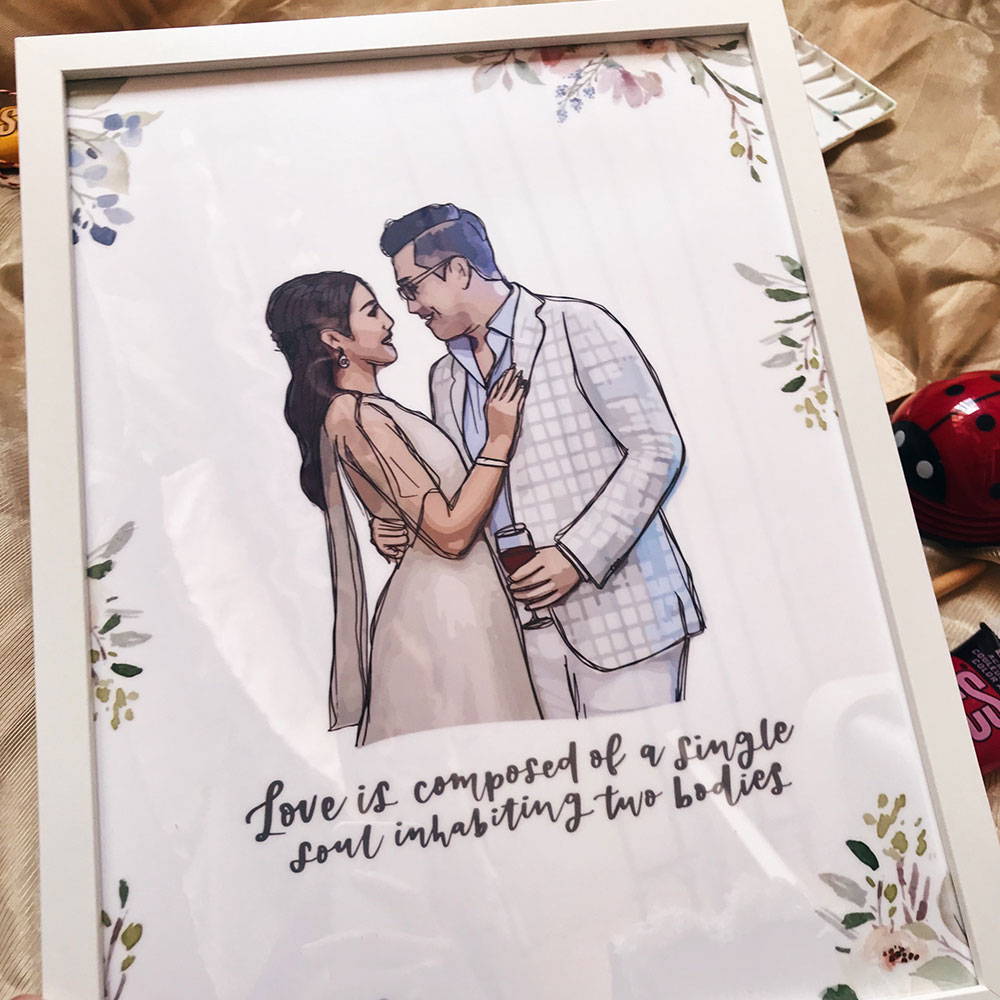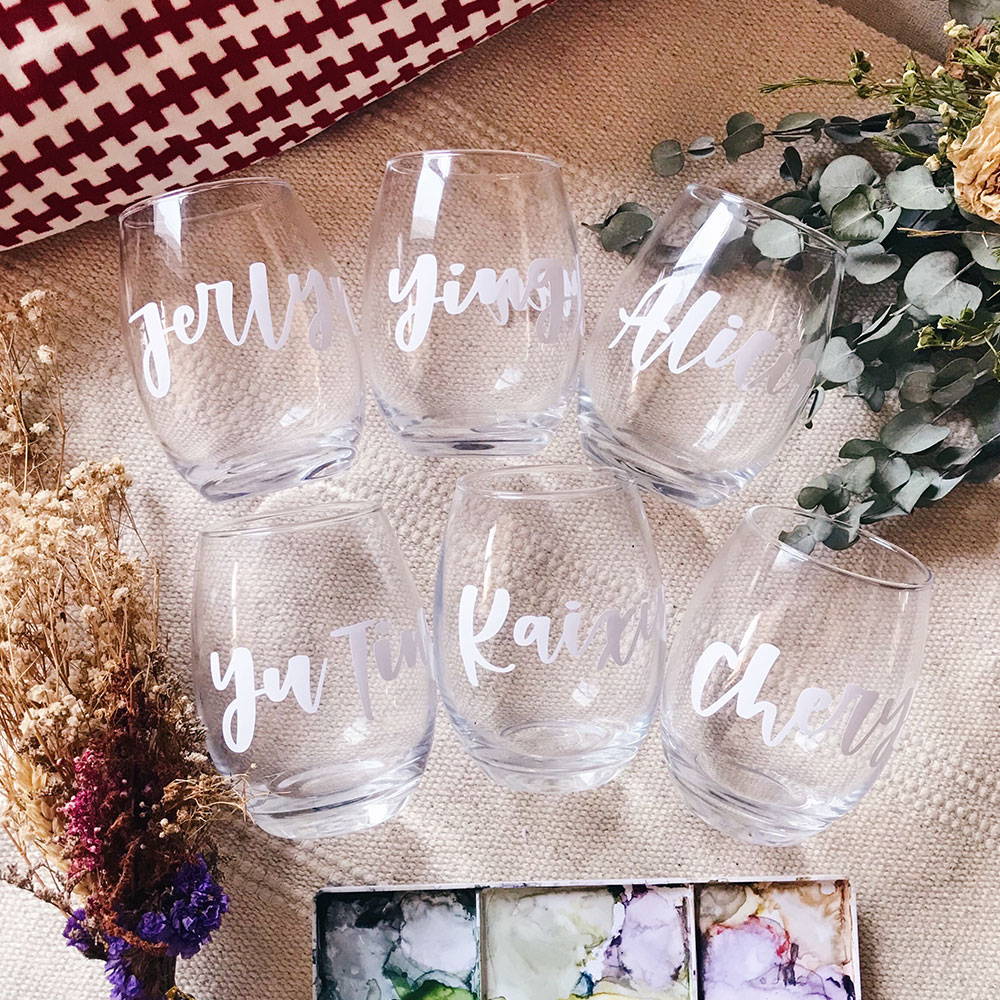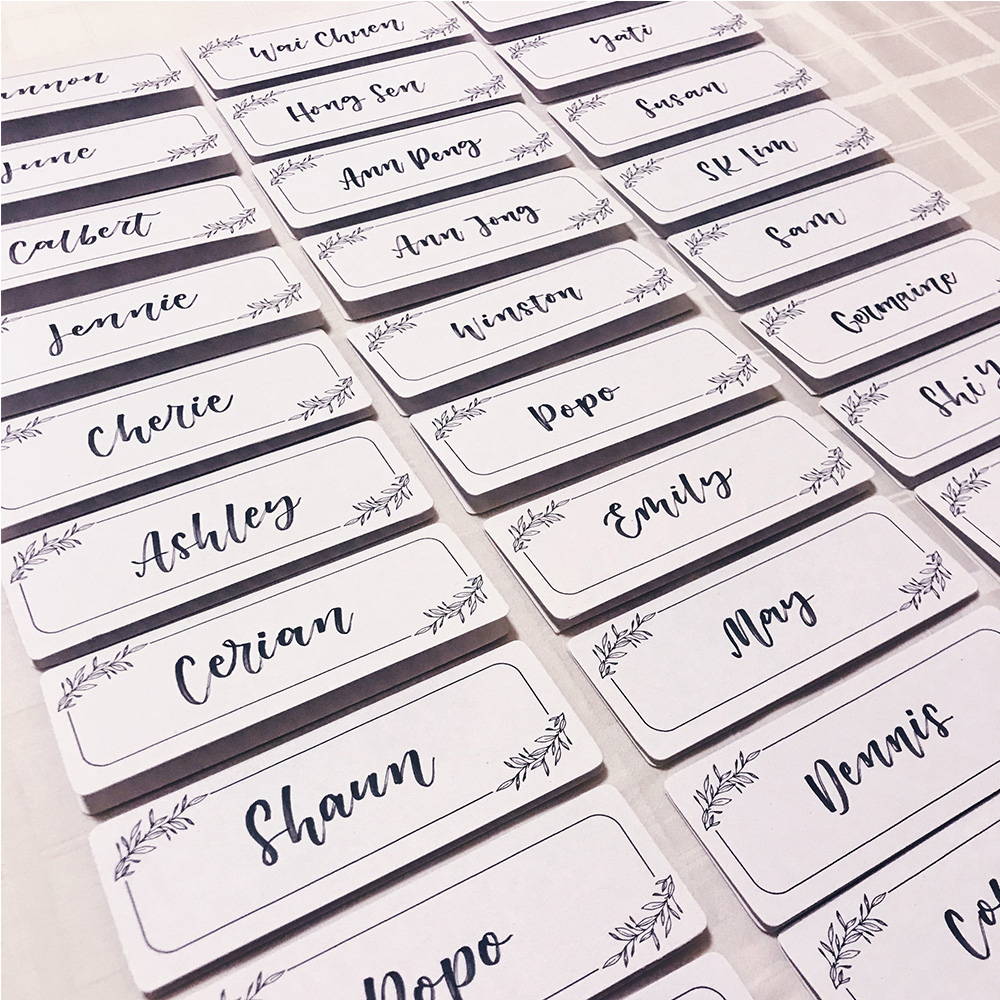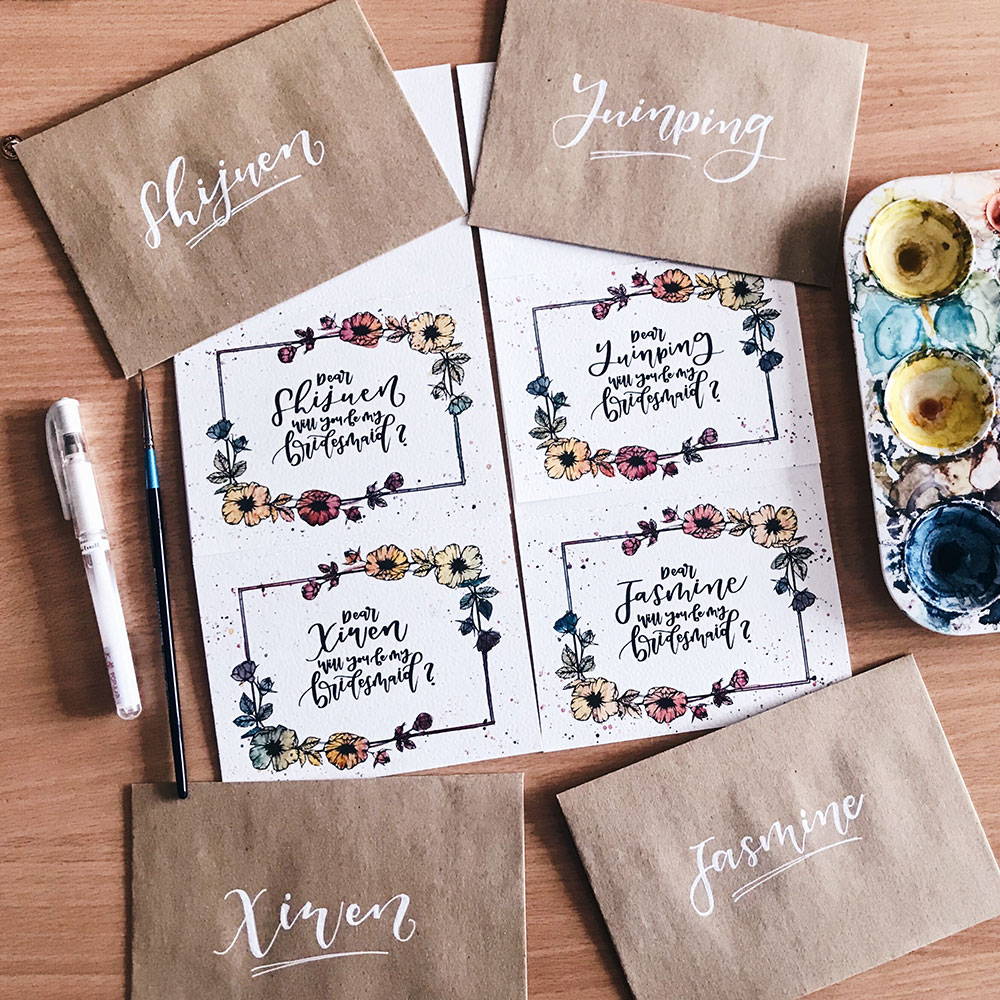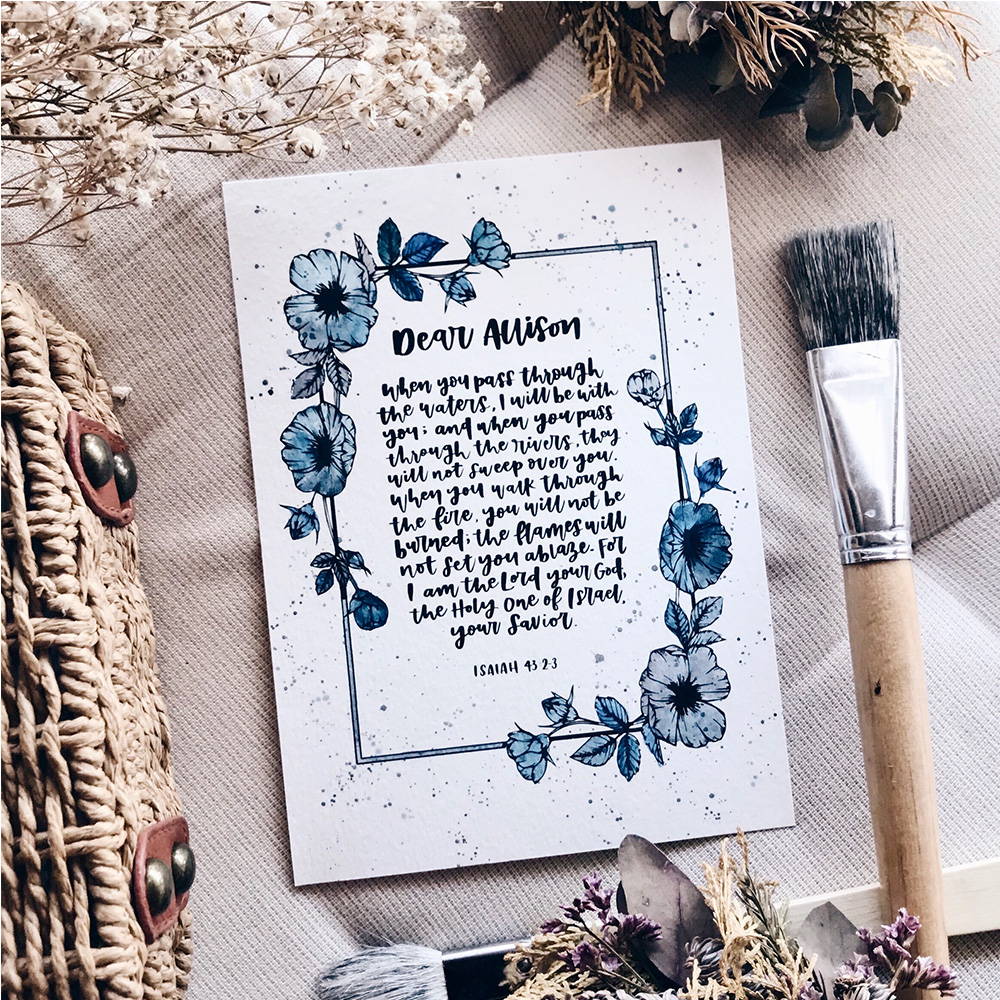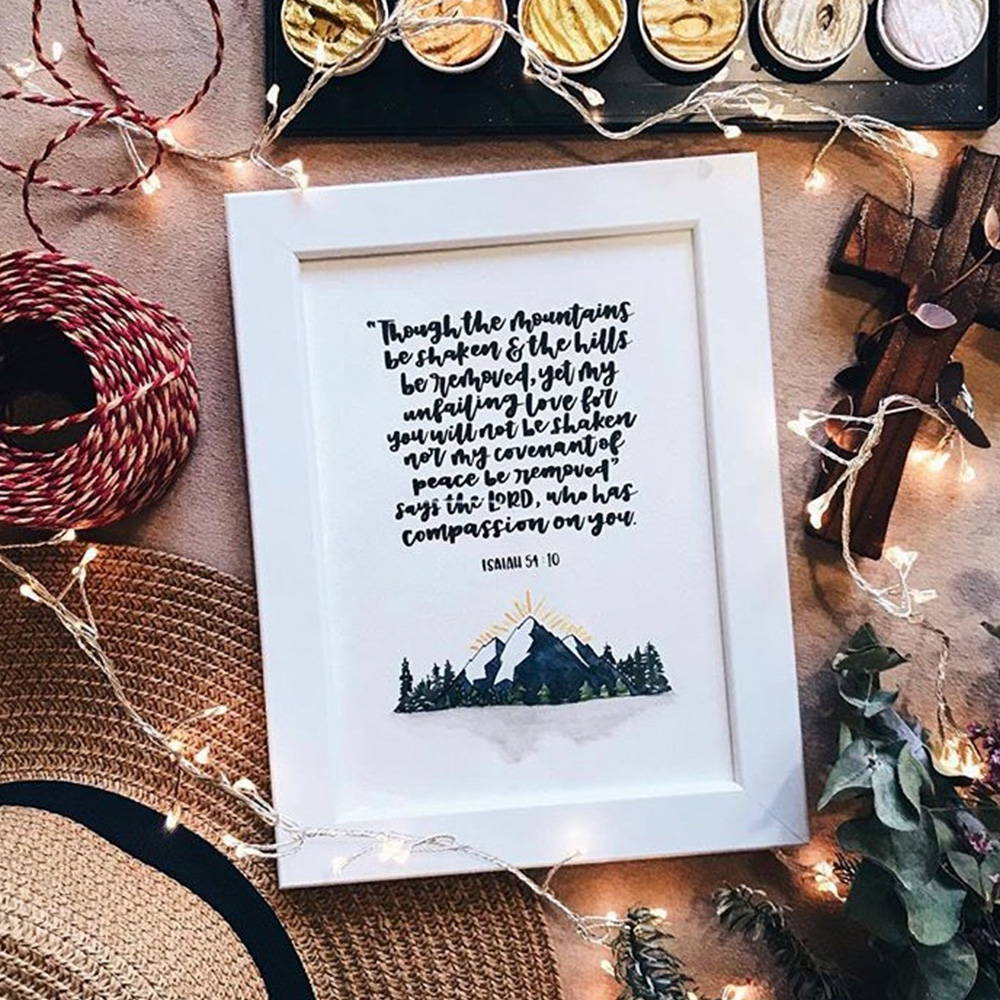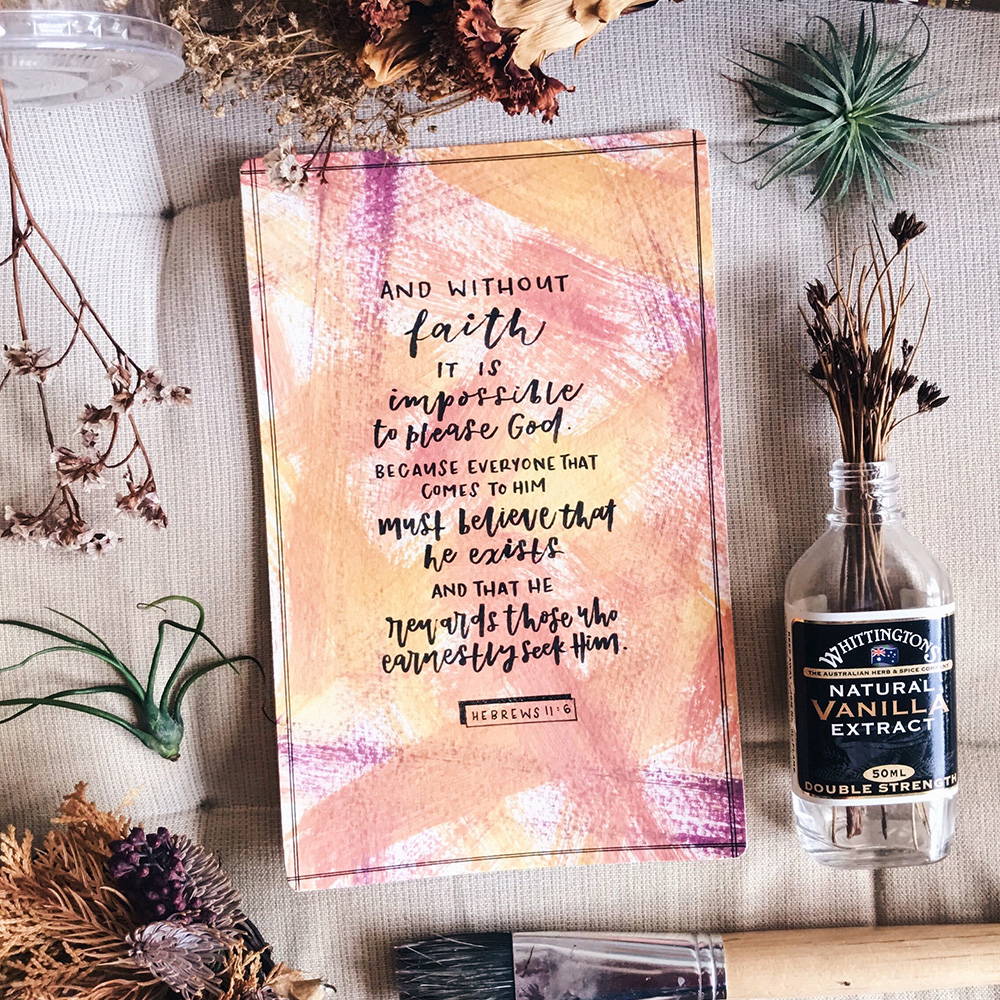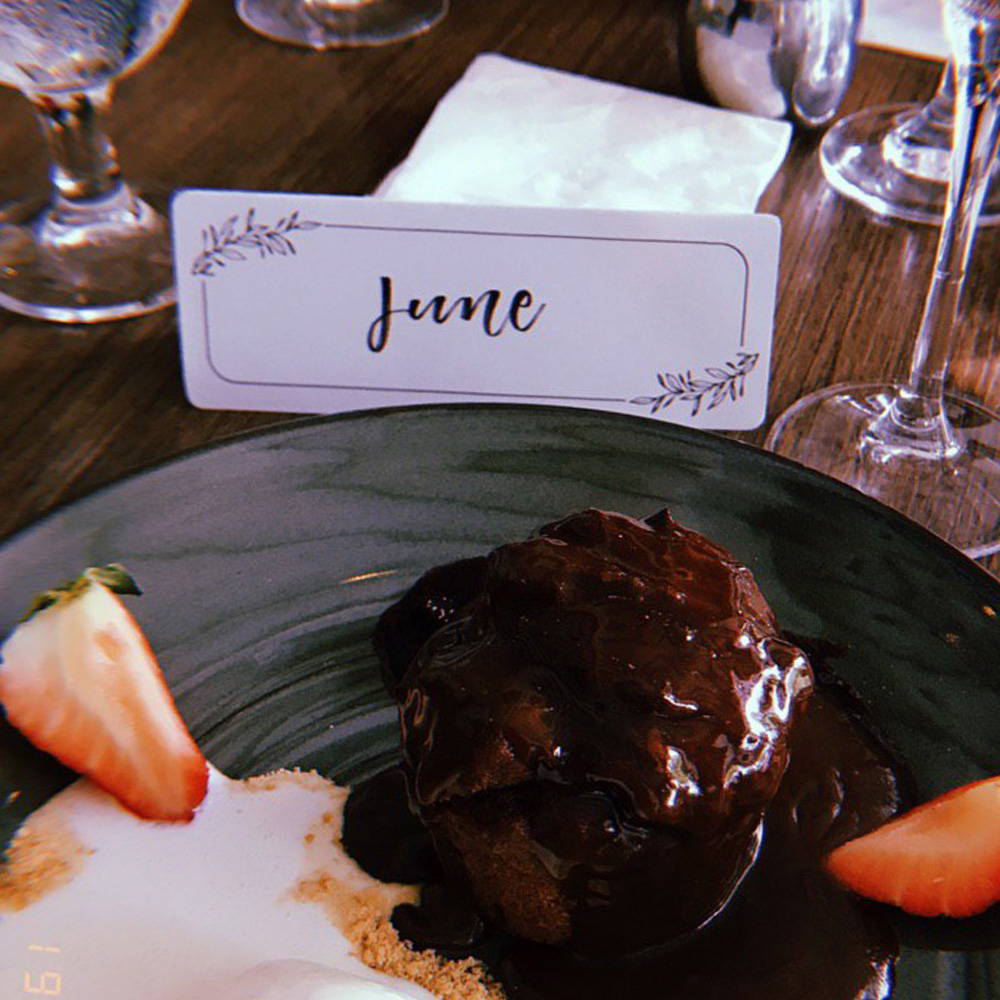 The wedding friends -
Aly's Trusted partners
Bespoke Decor & Services are just but a part of your big day. It takes a family to put together a truly memorable wedding! Work with some of Aly's trusted partners for a seamless engagement-to-wedding journey. Planning your proposal, pre wedding shoots & the actual big day with us can be affordable, aesthetic & as fuss-free as possible!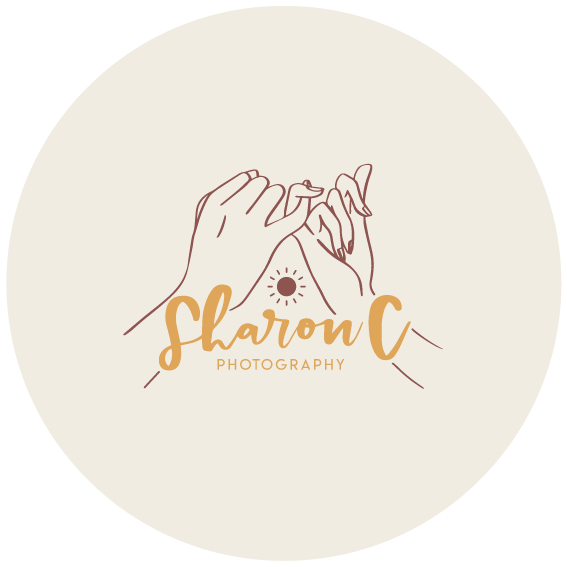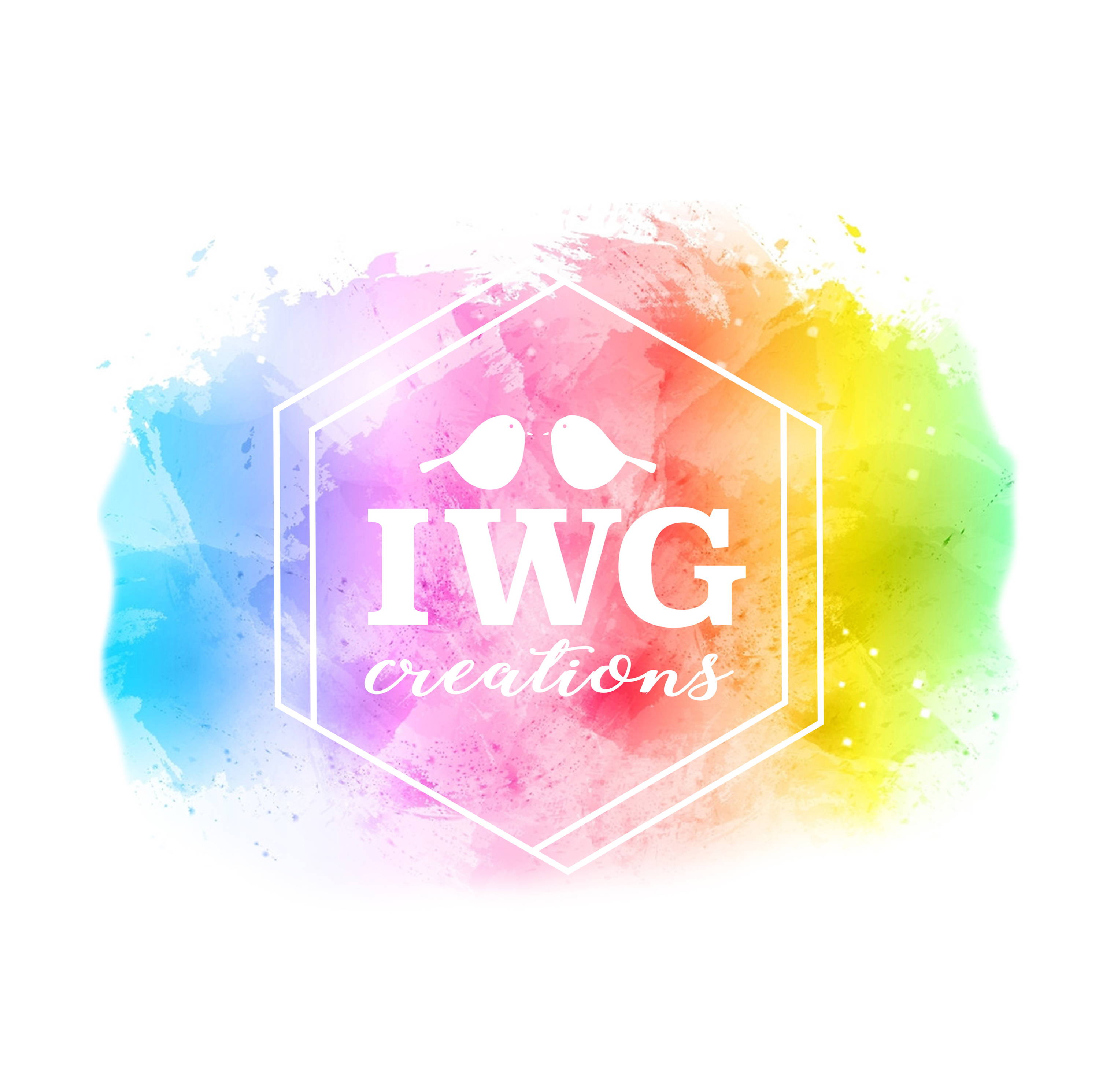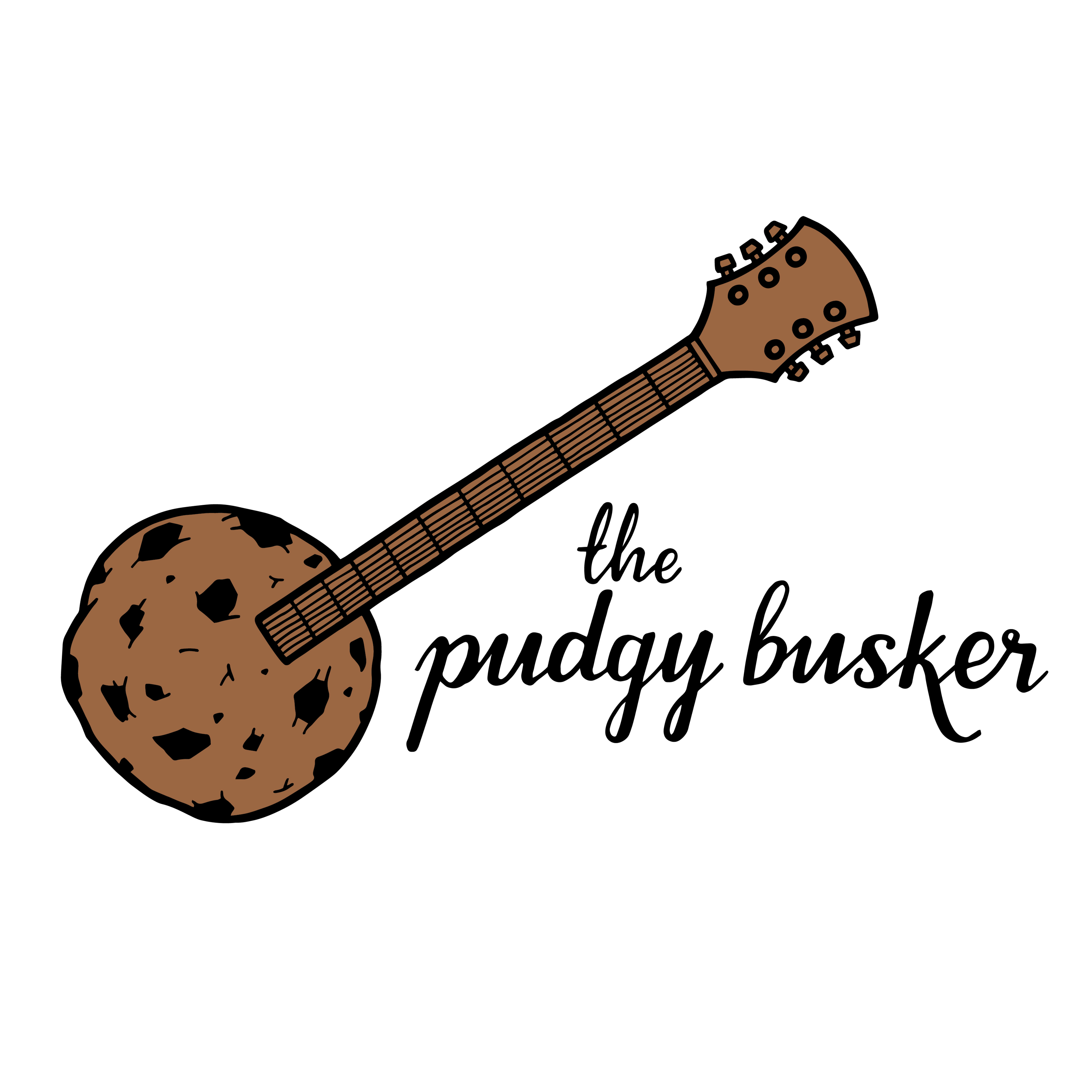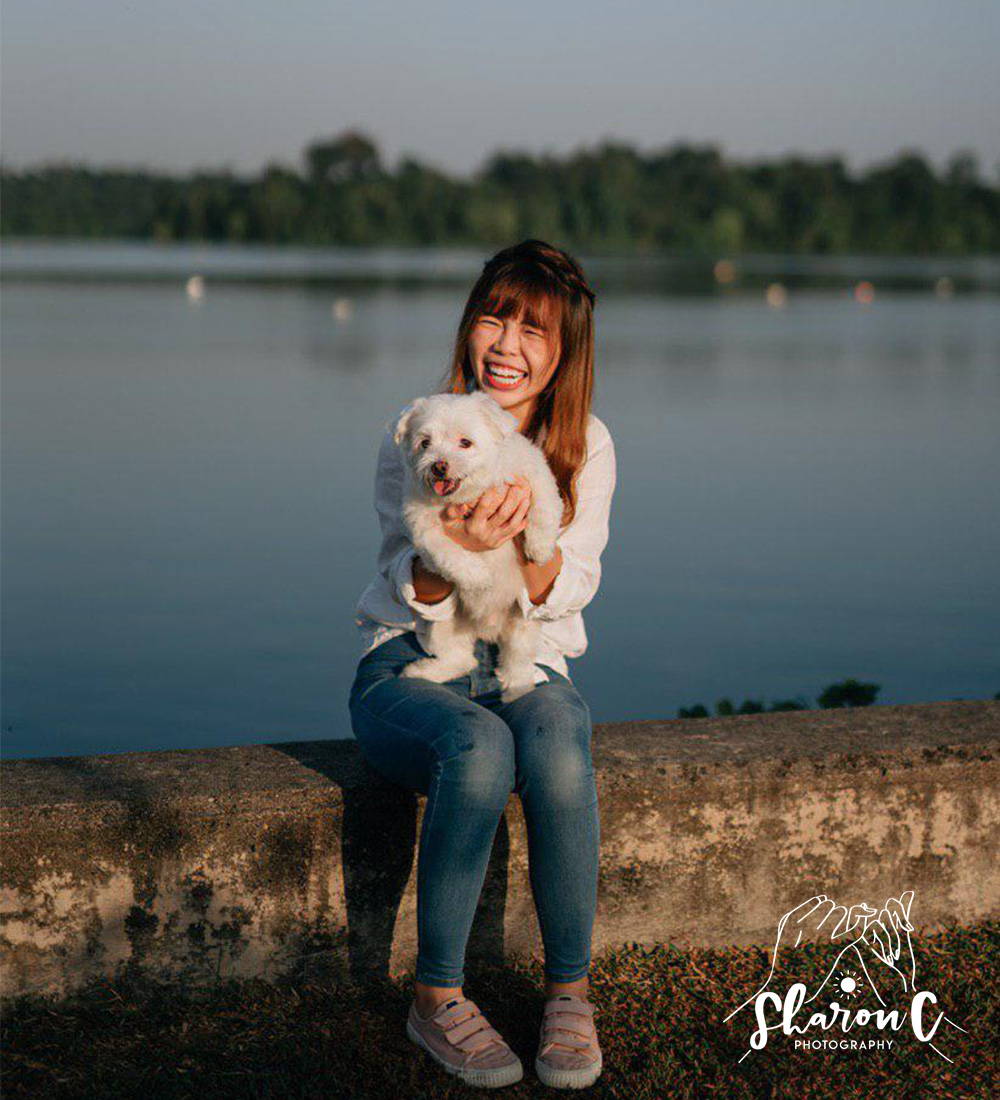 Sharon is a huge believer that photographs should revolve around the people in it. With an impressive portfolio & years of experience she has perfected the skill of capturing the raw emotions on your big day.
Her photographs strive to be a celebration of who her clients are. She delights in setting the stage for people to connect over real & genuine moments. The passion she has when capturing these intimate interactions, are clearly seen in all her works. 
Sharon's unique photography style gravitate towards the quiet, peaceful joy of sunrise & sunsets. This warm & fun colour palette reminds her of the beauty & favour we are blessed with daily. Her style emphasizes the simple charm & happiness the blissful couple naturally exudes.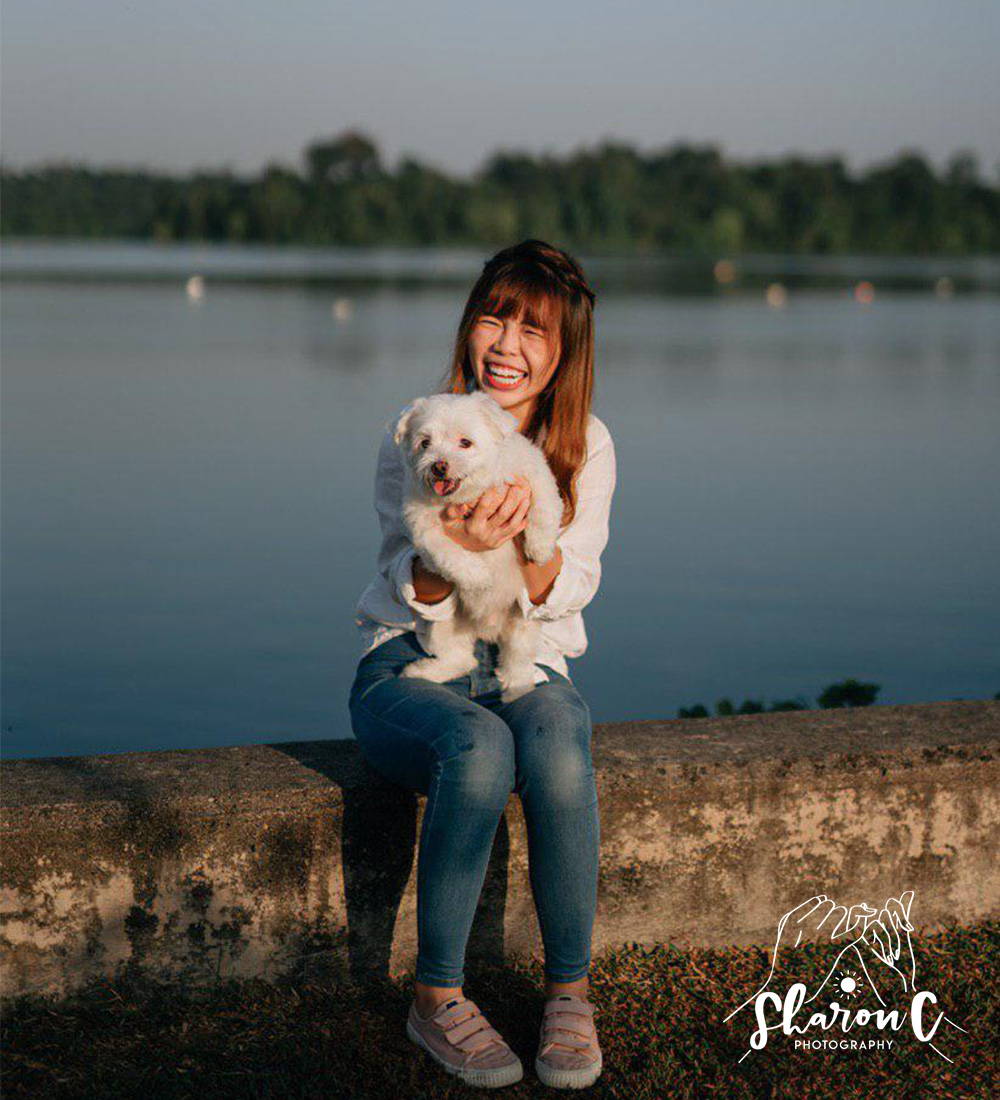 PUDGY MUSIC (SINGER, EMCEE)
Zijie, also known as Pudgy, has been a street performer for three years. Having worked with the founder of the Lee Kwan Yew Musical to bring forth an acoustic interpretation of the National Day song Home, he has been featured on local radio stations Kiss 92FM and Power 98FM, local chinese newspaper Lian He Zao Bao, Youth.SG and on Scoot's in-flight magazine. 
Pudgy performs regularly at popular bars in Singapore such as Wala Wala, Spruce, Horizon Bistronomy and Starker, as well as at events like Artbox Singapore and Scape Confessions. He also had the honour of being New Balance's Ambassador. 
Having played at more than a hundred weddings, Pudgy enjoys being a part of the couple's special day & bringing back nostalgic memories of their journey through his music. His heartfelt renditions of your chosen songs promise to envelop you & your guests in a timeless night of good vibes & celebration.

IWG CREATIONS (STYLING & DECOR)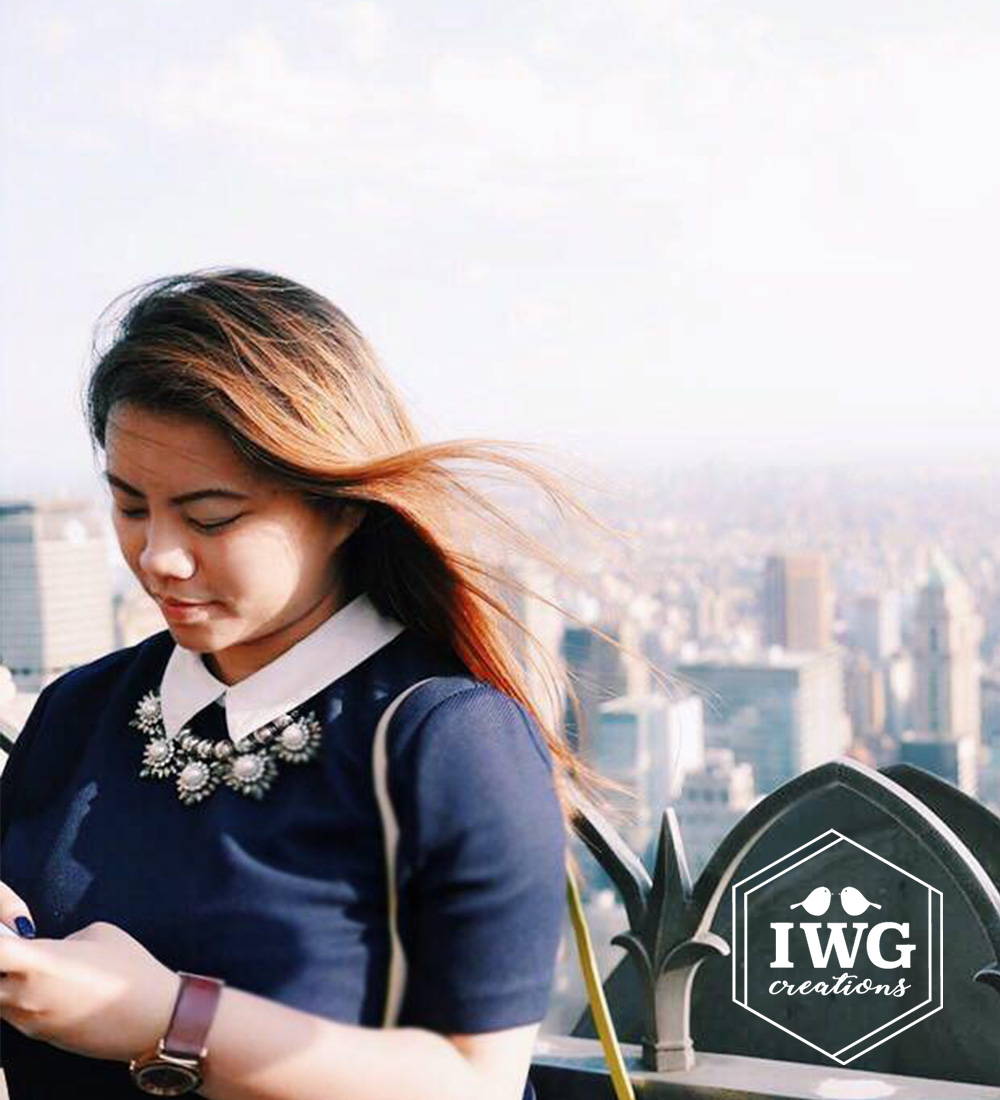 Grace, the silent heroine behind IWG creations has a keen eye for all things aesthetic & this is seen through all her stunning set ups & displays.
She loves getting to know her clients well & piecing together their fond & nostalgic memories in a set up that is memorable & uniquely theirs.
She creates, you celebrate! Guest experience & the couple's ease of mind is her top priority & she relished the chance to hear them say  "it was good" at the end of their big day(: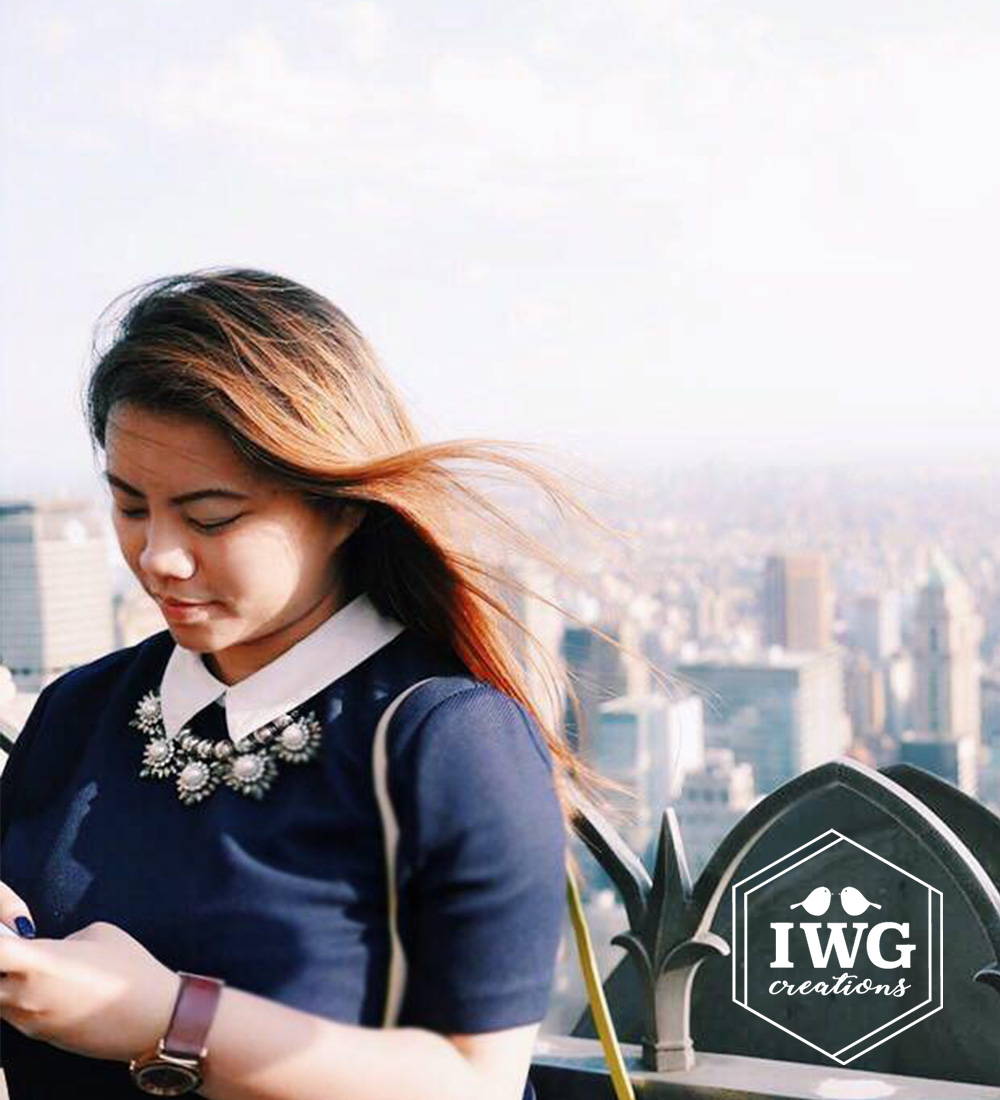 THE LIVE CALLIGRAPHY BLESSING BOOTH EXPERIENCE