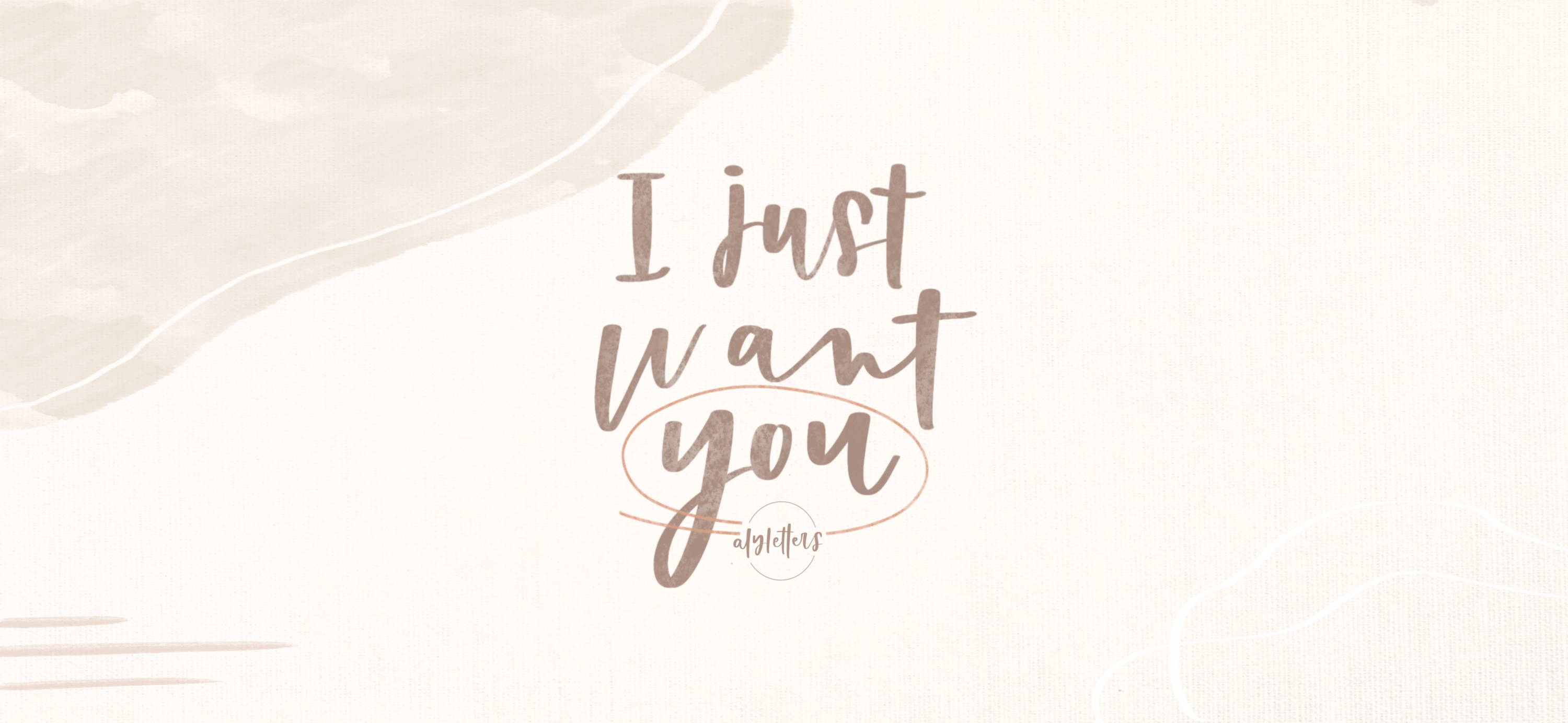 I just want you. You and Your whole heart.
Stop being consumed by what you can do for me daughter. I value you more than anything you can ever give, I delight in you most when you run back into my arms.
I know that you feel responsible for all that I have given you & that you want to steward it well. You want to do me proud. I will never discount this desire to please me child.
However, before you build my kingdom, I want you to build your relationship with me. Walk with me, converse with me, be still with me. My heart aches when you seek me like a task master & jet off immediately after.
I yearn after your heart dear one. Won't you come? I'm right here waiting for you.
You make known to me the path of life; you will fill me with joy in your presence, with eternal pleasures at your right hand.

- Psalm 16:11
Raw words from the Father to a raw heart (aka mine). Still dwelling on this but don't know who else needs to hear it, so thought i'd share it with y'all too(:
In response to all the above, imma be reflecting on Psalms 16 this weekend. Bless yall!
When you seek Him, you will find Him. When you seek Him with all your heart, He will be found by you.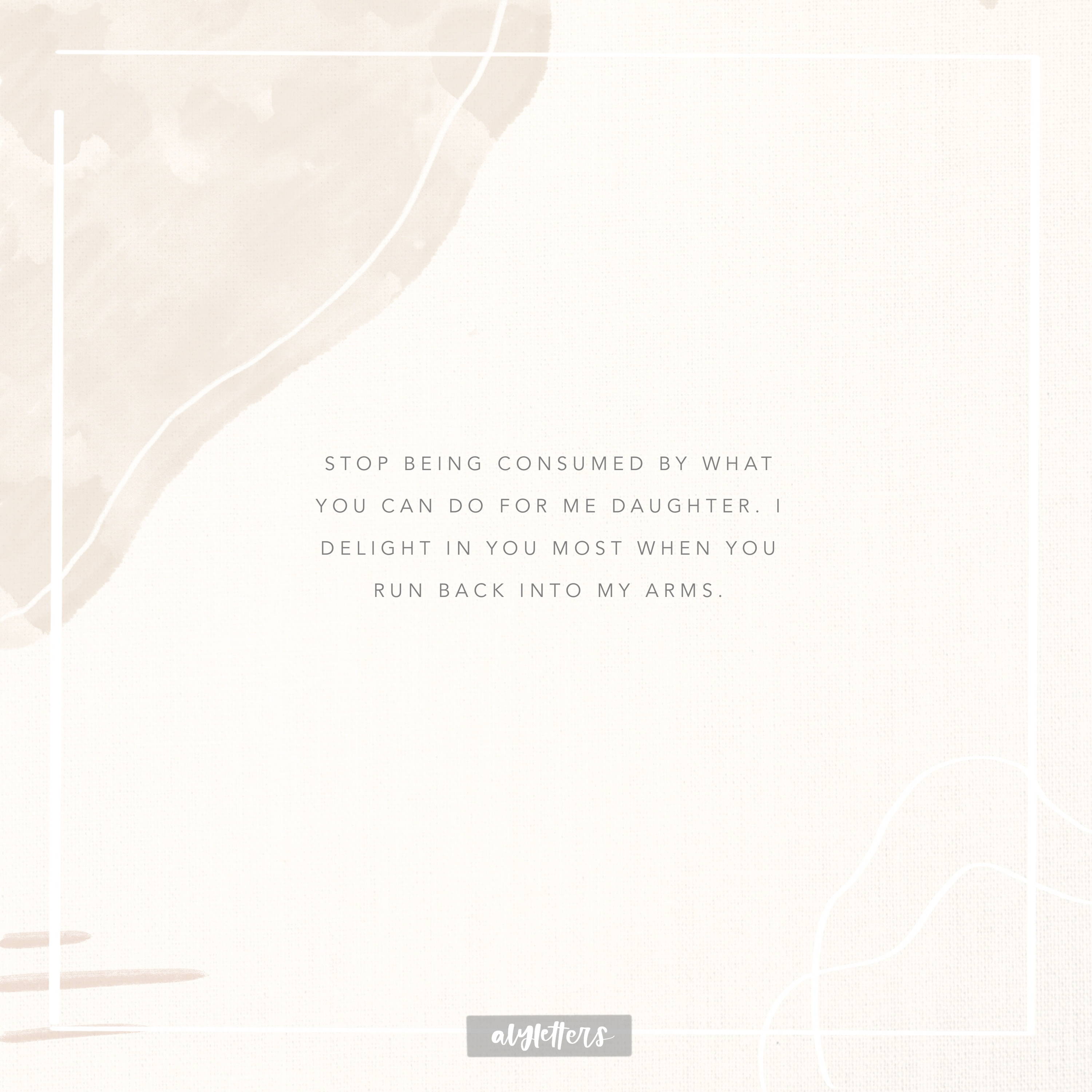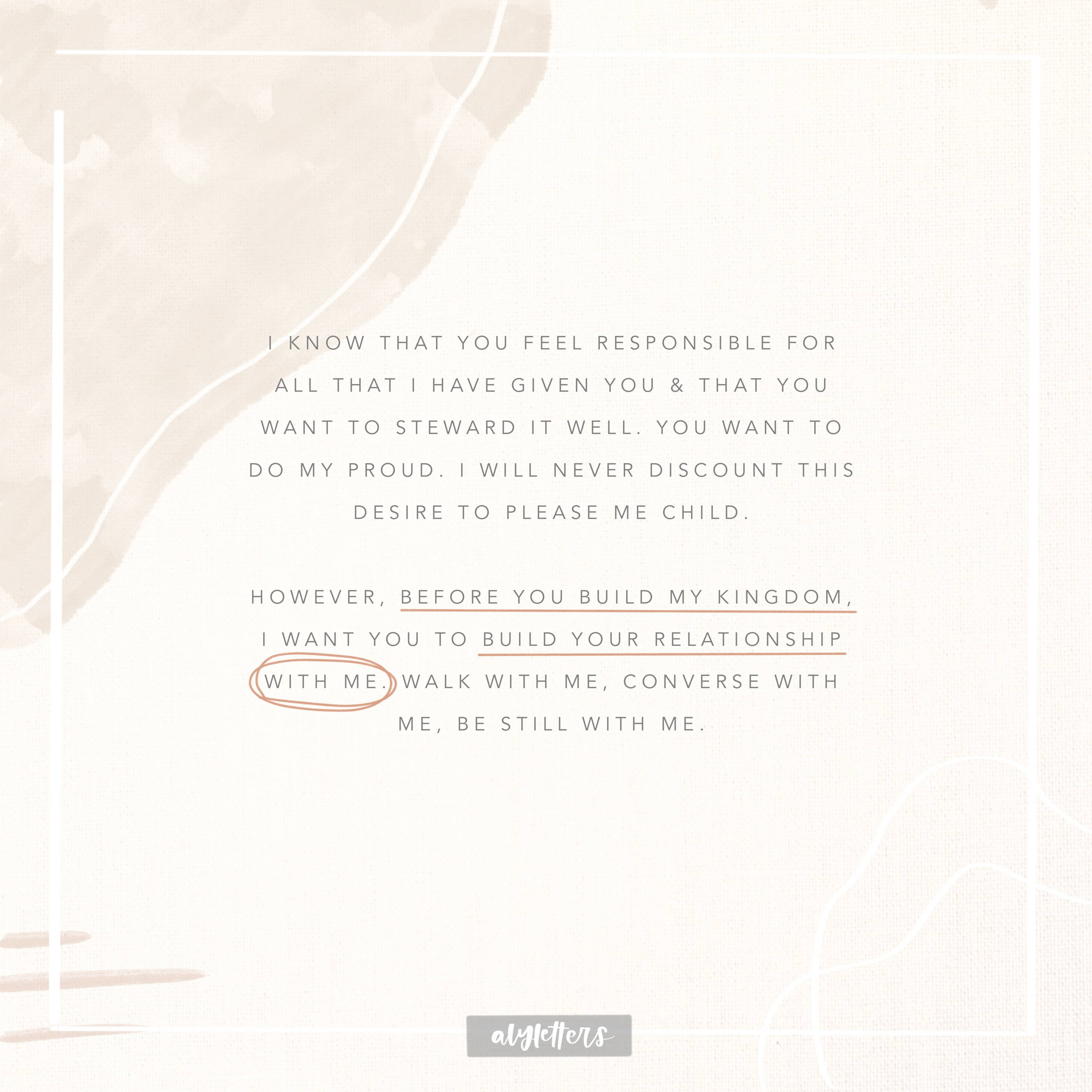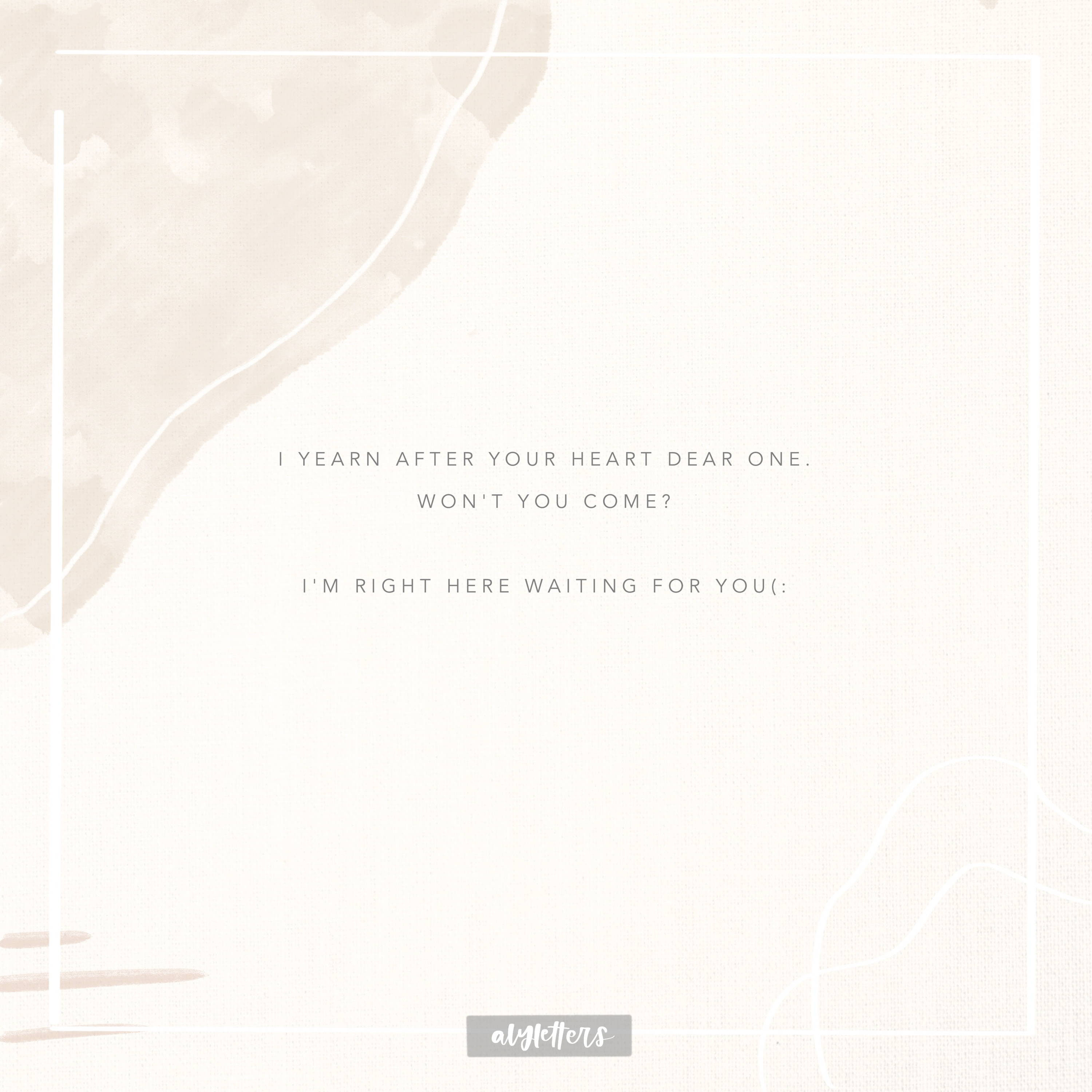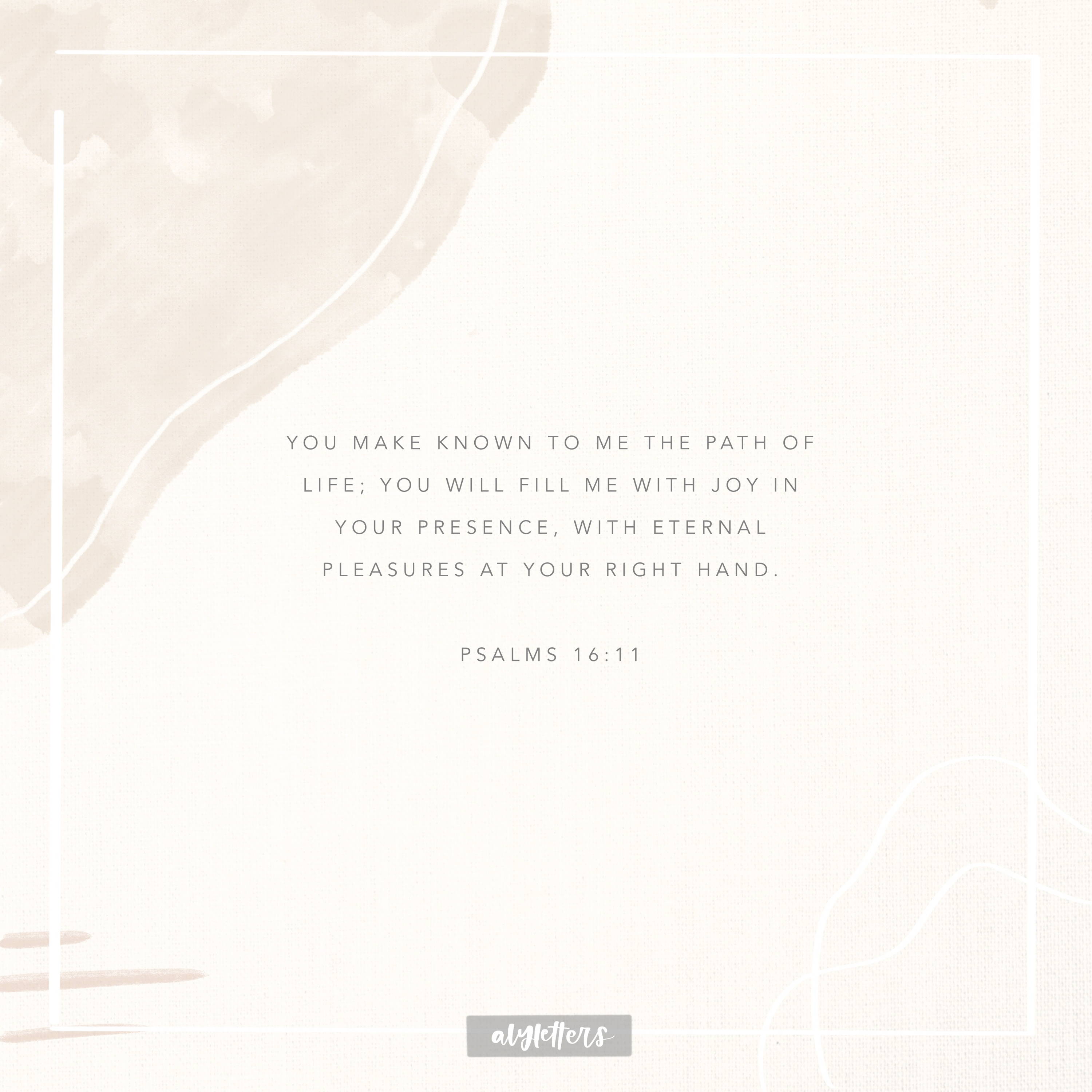 Free Wallpapers in Alyletters Telegram Insiders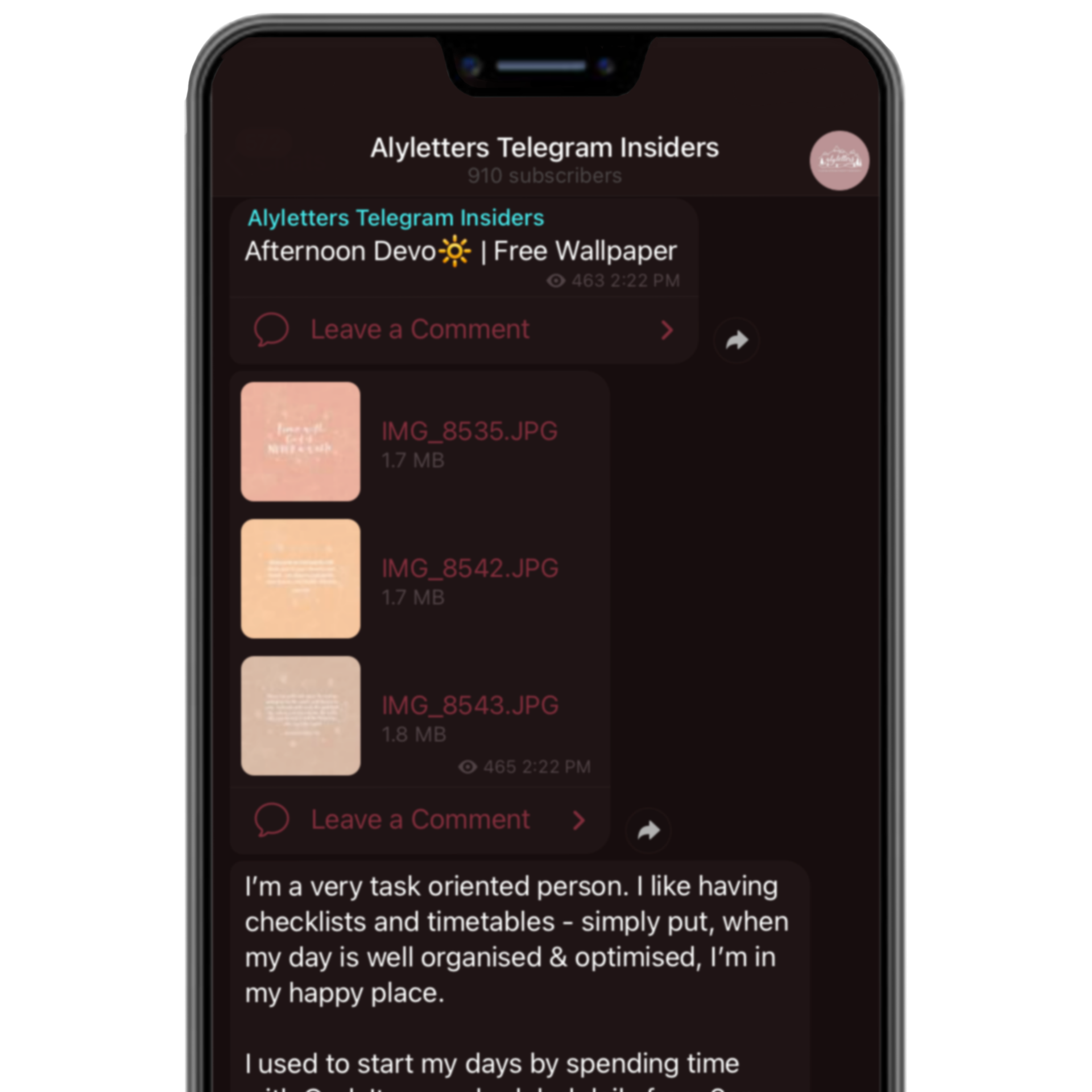 Download the artworks in this blog post as free wallpapers, when you join Aly's Telegram Insiders!
On top of getting direct access to all these wallpapers, you'll also receive brand updates & uplifting devotionals , hot off the press✨
Alyletters The Podcast aims to empower christian youths, young adults and creatives to gain clarity & purpose in faith, work & life.
Fueled by His word, directed by the Holy Spirit & refined by personal experiences, this Podcast equips you with battle plans to navigate through daily struggles, confusing circumstances & heartbreaks.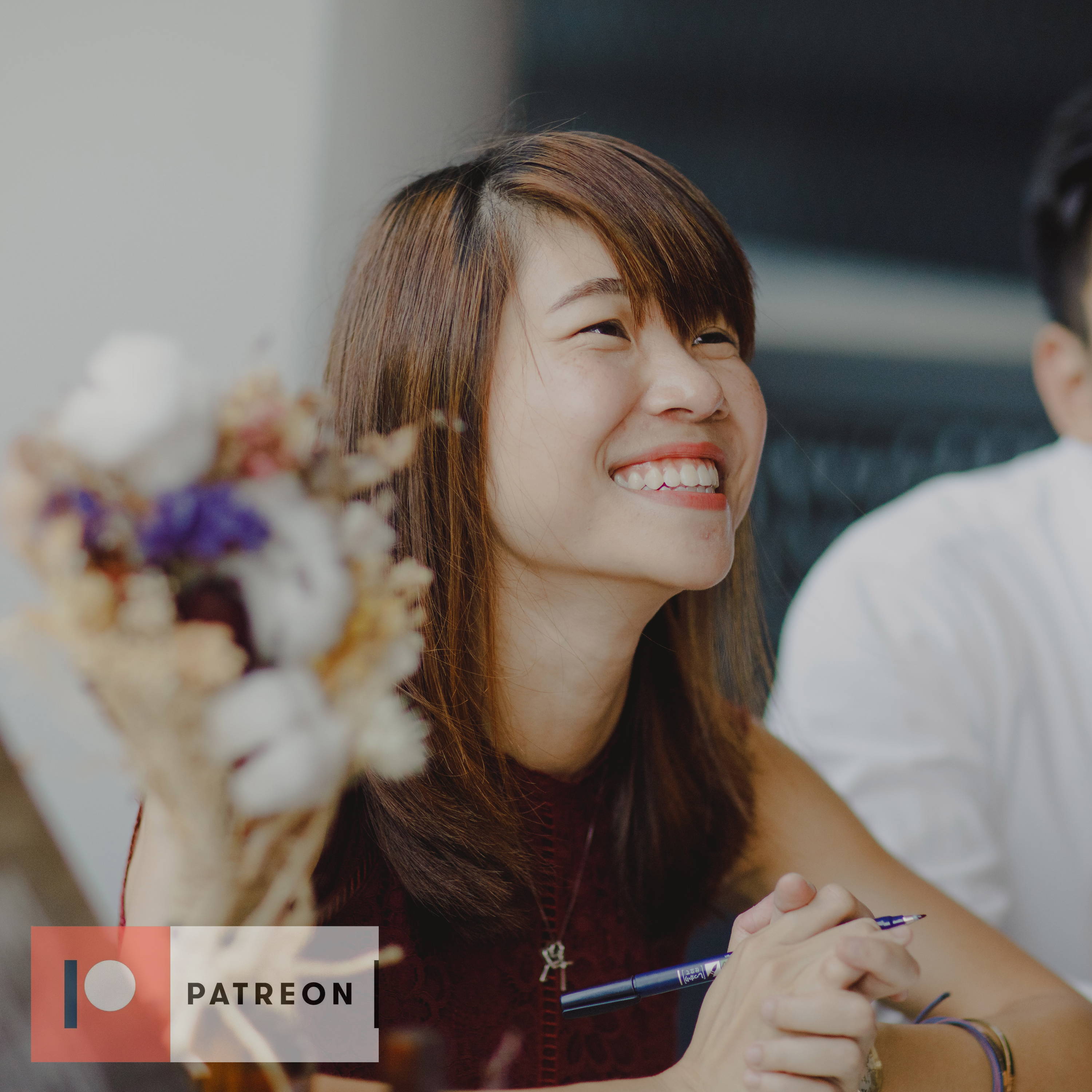 Alyletters is my labour of love to empower and encourage you & your loved ones to live each day with purpose. My hope is to partner with you to bless your loved ones & spread the good news of Jesus to the world.
Your contribution here on Patreon directly helps me to continue creating & impacting lives for His Kingdom's Cause🔆 Thank you for sowing into this ministry & the many others He intends to impact with it!