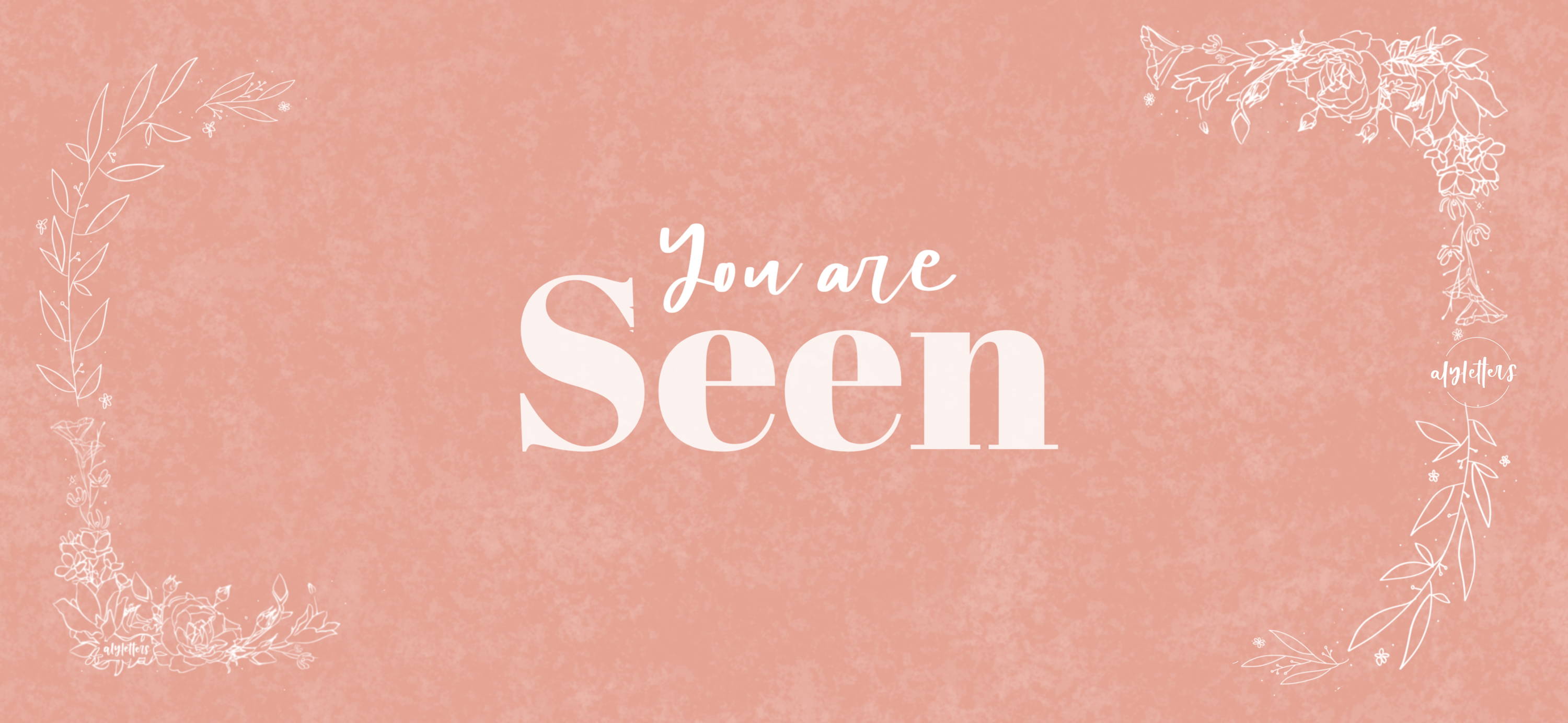 You are important to the King of Kings.
All the times you felt invisible. All the times your hard work went unacknowledged. All the times you refused to gossip & got shunned. All the times you persevered to love the unlovable and were still met with hard hearts. All the times you didn't give up but continued fighting the good fight.
He see it, He hears you, He's proud of you. YOU MATTER.
You have searched me, Lord, and you know me. You know when I sit and when I rise; you perceive my thoughts from afar. You discern my going out and my lying down; you are familiar with all my ways. Before a word is on my tongue you, Lord, know it completely. You hem me in behind and before, and you lay your hand upon me. For you created my inmost being; you knit me together in my mother's womb. I praise you because I am fearfully and wonderfully made; your works are wonderful, I know that full well.




- Psalms‬ ‭139:1-5, 13-14‬
I struggled with proving my worth to myself & those around me for a long time. In fact these days I still do! But whenever self pity and the need to perform creeps into my heart, I consciously remind myself - I am already seen, I am already chosen & I am so precious, as I am, to the one who gave His life for mine.
You are Seen.
You are Heard.
You are Important To God.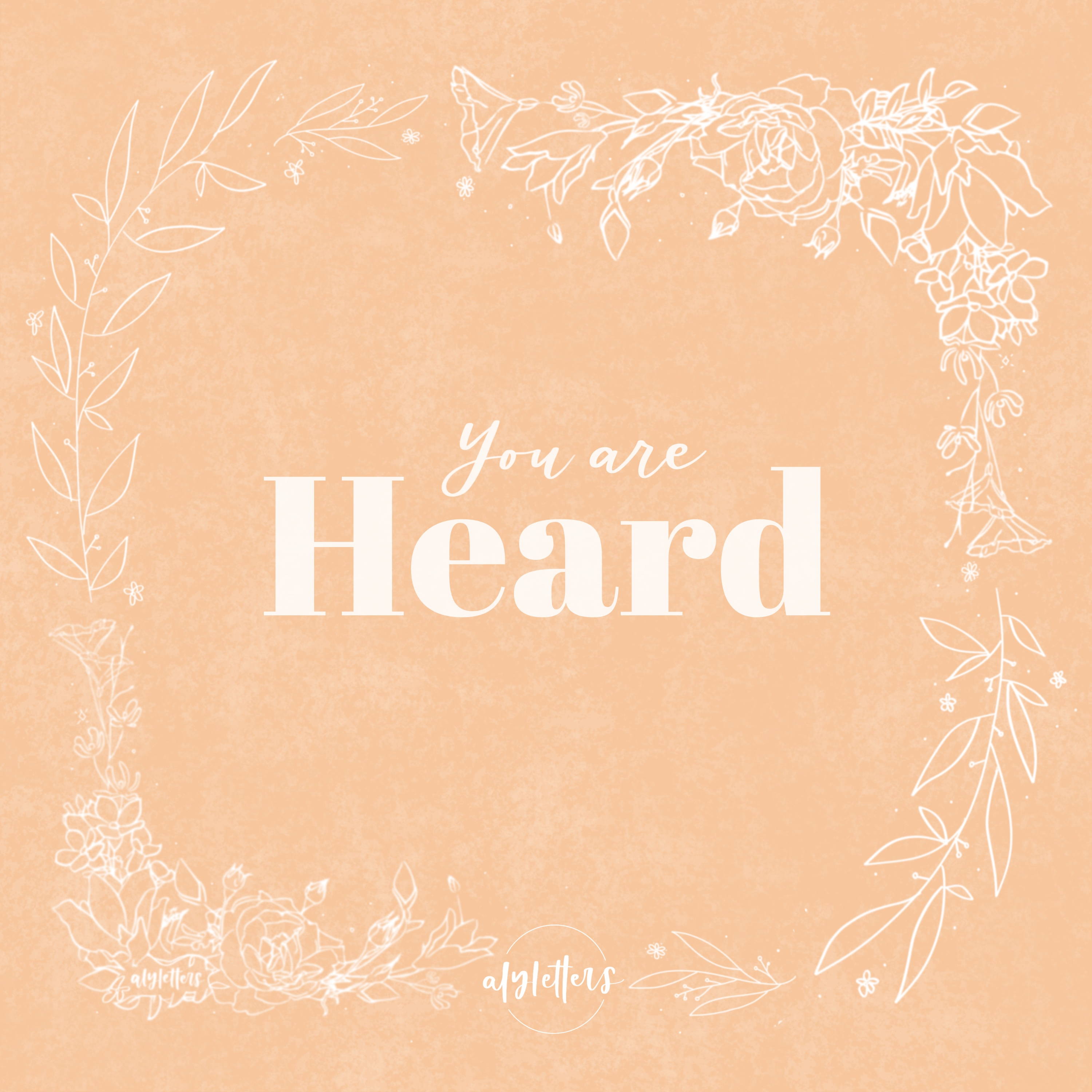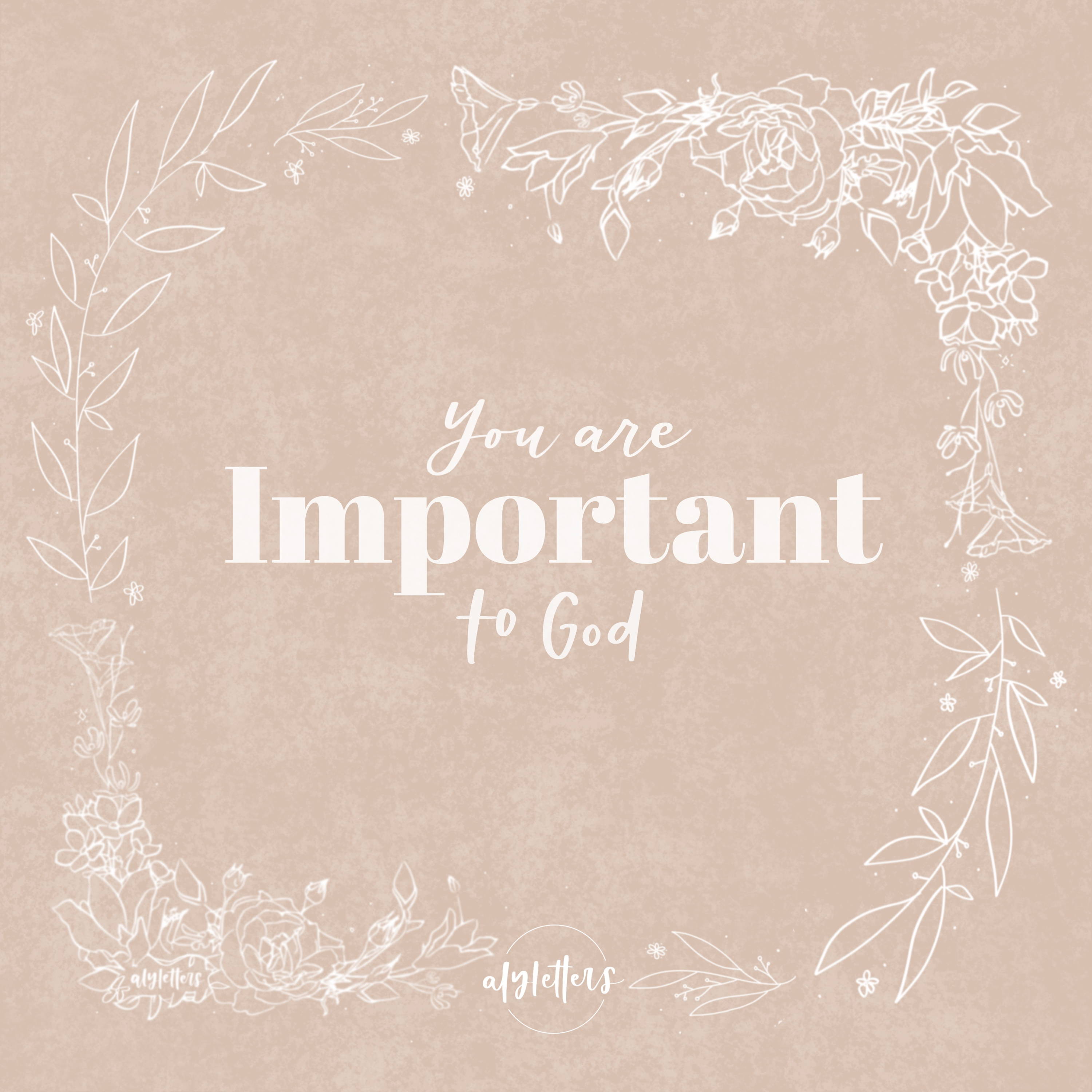 Free Wallpapers in Alyletters Telegram Insiders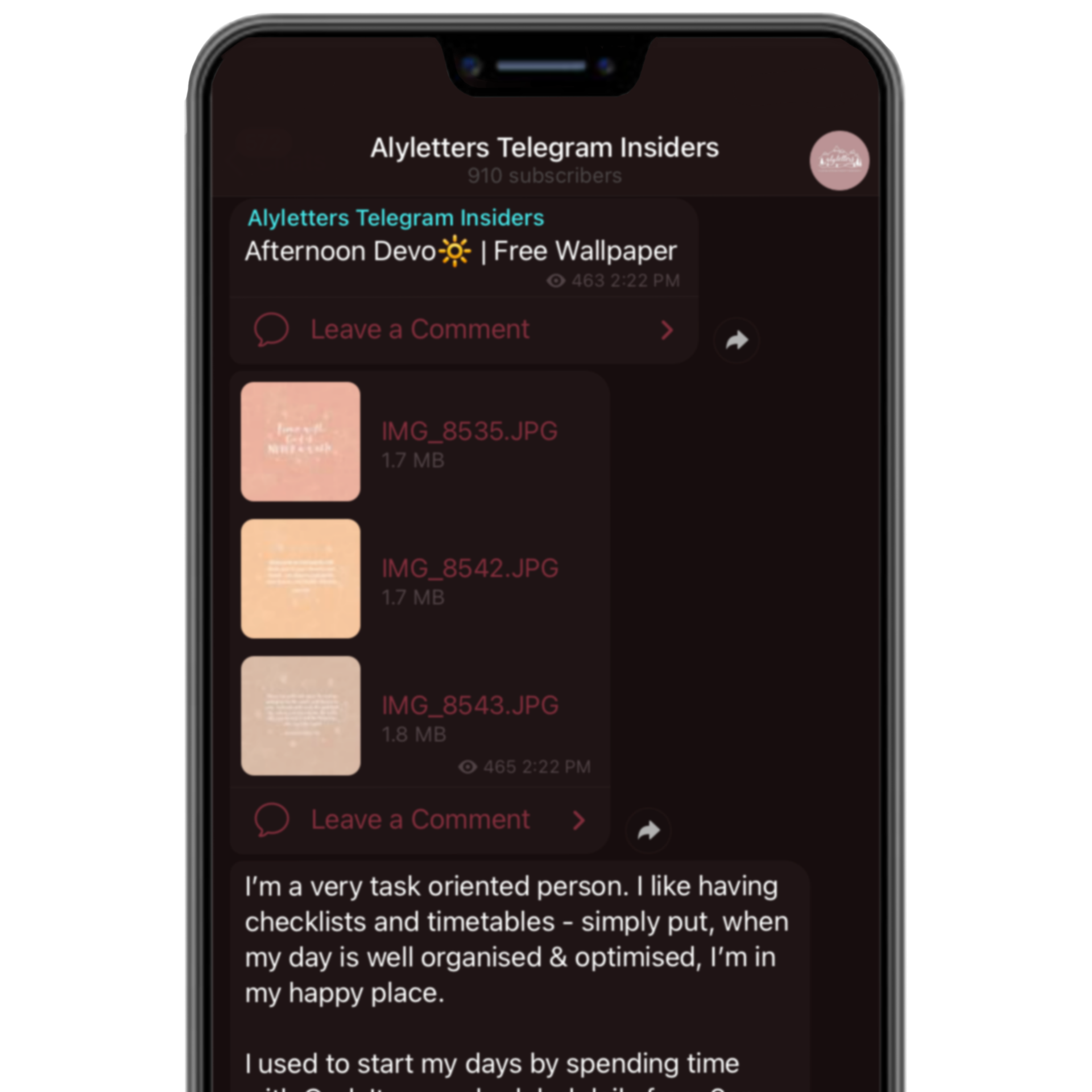 Download the artworks in this blog post as free wallpapers, when you join Aly's Telegram Insiders!
On top of getting direct access to all these wallpapers, you'll also receive brand updates & uplifting devotionals , hot off the press✨
Alyletters The Podcast aims to empower christian youths, young adults and creatives to gain clarity & purpose in faith, work & life.
Fueled by His word, directed by the Holy Spirit & refined by personal experiences, this Podcast equips you with battle plans to navigate through daily struggles, confusing circumstances & heartbreaks.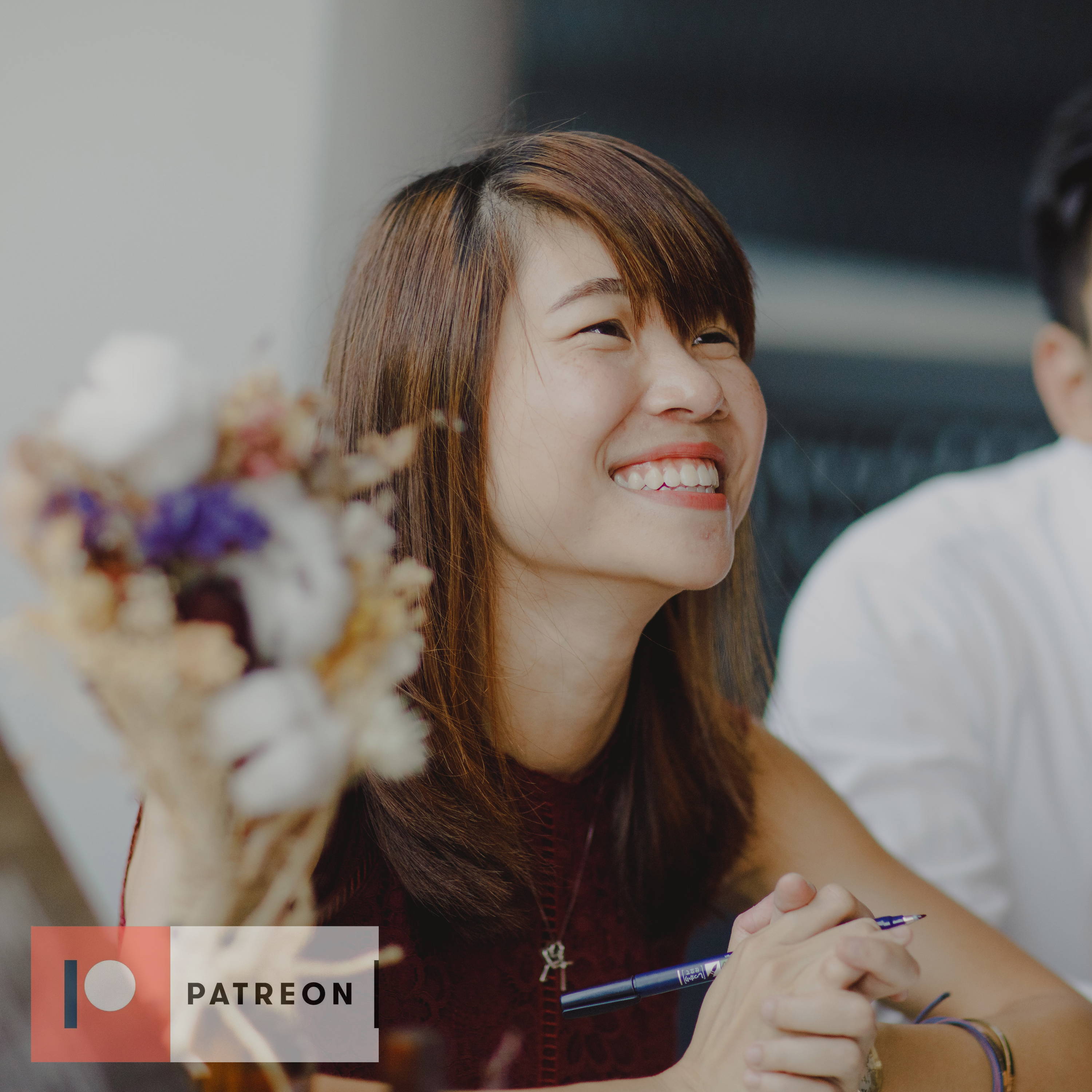 Alyletters is my labour of love to empower and encourage you & your loved ones to live each day with purpose. My hope is to partner with you to bless your loved ones & spread the good news of Jesus to the world.
Your contribution here on Patreon directly helps me to continue creating & impacting lives for His Kingdom's Cause🔆 Thank you for sowing into this ministry & the many others He intends to impact with it!